News of the passing of legendary movie actor Tony Curtis has no doubt sent millions of film aficionados to their stash of DVDs. And as they comb through the pile, most will no doubt pull out "Some Like It Hot," the 1959 gem directed by Billy Wilder that co-starred Marilyn Monroe and Jack Lemmon.
In the movie, Curtis plays Joe, a musician. When Joe and Jerry (Lemmon) accidentally wind up witnessing a mob hit, the duo goes on the lam, in female disguise. Curtis' Joe, who poses as Josephine, takes on yet another disguise -- that of an oil magnate -- and hooks up with Marilyn Monroe's character, Sugar Kane.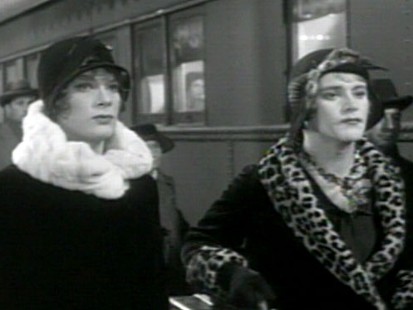 The role proved to be Curtis' calling card to the big time.
"Curtis was a midlevel star when Billy Wilder cast him in 'Some Like It Hot.' He wasn't big yet," said Ed Sikov, a film historian and author of "On Sunset Boulevard: The Life and Times of Billy Wilder," "Film Studies: An Introduction" and "Dark Victory: The Life of Bette Davis."