— -- Late-night comedians taunted President Donald Trump on Tuesday, insinuating that he is too chicken to meet with special counsel Robert Mueller about the ongoing Russia probe amid reports that the president's lawyers had advised him against taking the meeting.
"The president, who has a history of making false statements and contradicting himself, could be charged with lying to investigators," "The Late Show" host Stephen Colbert said Tuesday. "Mr. Trump, ignore your lawyers, sir. You follow your instincts and you sit down with Robert Mueller! Otherwise, everyone's going to think that you are scared. But, we know you're not."
The comedian then pretended to bribe Trump with a bucket of fried chicken, a jab at Trump's alleged love of junk food.
"Oh wait –- it's empty. Oh, I think I know where the chicken is," he added, as he made clucking noises and gestured at the president.
James Corden, host of "The Late Late Show," also chimed in, urging the president's legal team to use a bit of reverse psychology to rein him in.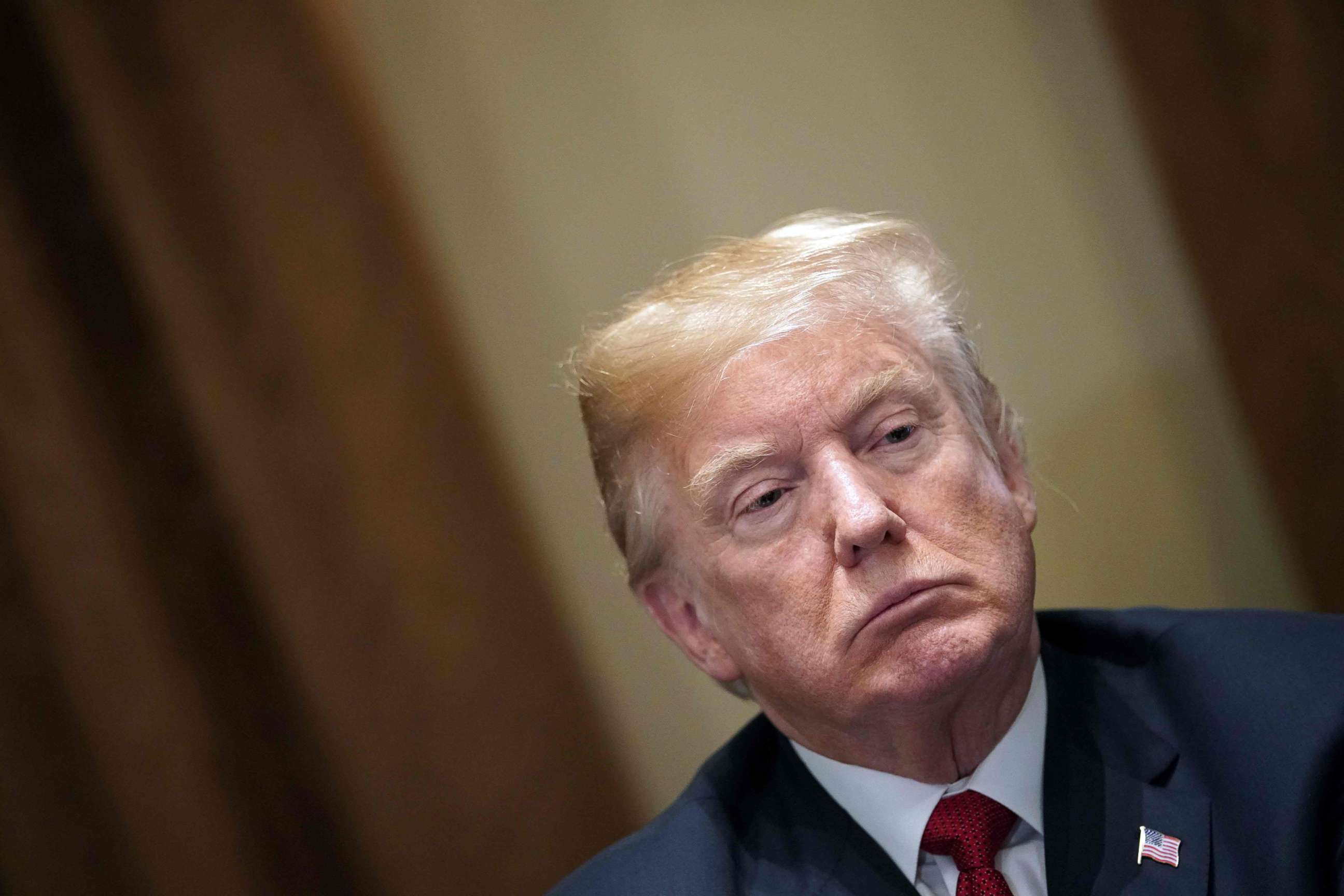 "If his lawyers really wanted him not to do it [they should] tell him to do it," Corden said. "Trump is like a child -- if you tell him not to do something, it only makes him want to do it more.
"If Trump refuses the interview, Mueller could subpoena him to testify before a grand jury, which would be OK with Trump, provided it was the grandest jury, the most luxurious jury of all the juries," he added.
Corden also offered the Trump administration a bit of free legal advice.
"Here's my question. Why wouldn't his lawyers just tell him to plead 'insanity?'" he asked. "Everyone in the world would be like, 'Yep, he's nuts.'"