— -- Thirty-two years after being crowned the first African-American Miss America, then becoming the first to resign, Vanessa Williams says the time is right to return to the pageant.
The Miss America Organization announced Tuesday that Williams, 52, will join the pageant as head judge for its 95th competition this year.
"It's a new day there," Williams said in an exclusive interview with Robin Roberts. "There's a lot of people that do feel that I should return ... And they are inviting me back as an example of, 'This is what can happen to you in your life.'
"And there might be some more surprises. So we'll see."
Williams was crowned Miss America in 1983, and remembers the moment well. Her first thoughts weren't about making history. They were about how the then-20-year-old would have to cancel her college study abroad trip.
"I was like, 'Now I can't go to London,'" she said. "The second thought was, 'OK, now where do I have to go and what do I do?' So I just walked down the runway, came back, and they scoop you up and the media begins."
The significance of becoming the first African-American Miss America really hit her once she started touring the country.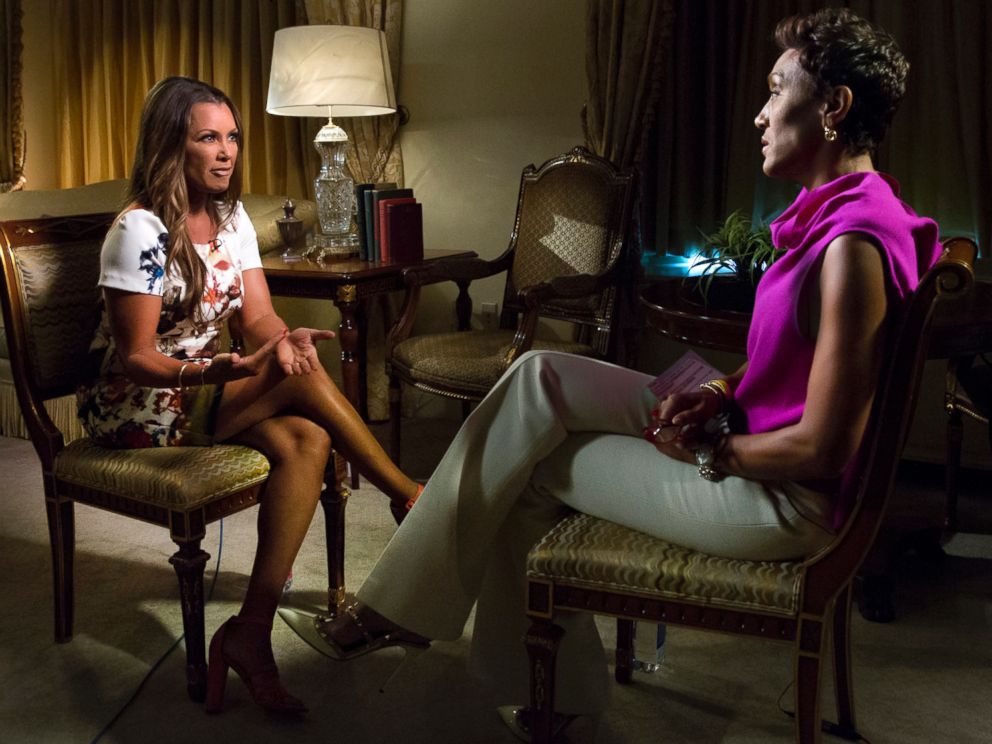 "I didn't realize how big it would be … older black women thought they'd never see it in their lifetime. And some people would cry."
But the reaction wasn't always positive.
"There had been death threats against me," Williams said.
"They had an F.B.I. box that they would keep all the death threats in. And a hotline with the F.B.I. saying, 'She's going to be in Chicago. What should she be aware of?' I had sharpshooters on the top of the buildings when I had my first parade. In one of the parades down South … usually they have Miss America in a convertible. I had to be inside."
Despite the scary moments, Williams said she also had amazing experiences. She met presidents, actors and athletes, singing in parades and traveling the United States.
Ten months into her reign, however, Williams' life changed forever. On July 13, 1984, she found out nude photos she'd taken two years earlier had surfaced and "Penthouse Magazine" was going to publish them.
"It was two drastically different images. ... That was the issue. It was Miss America who's really kind of untouched in that reality. And then there was this woman in a picture," Williams said.
"This was exactly the polar opposite of purity ... and I was a normal kid in the middle."
Penthouse published the photos and the magazine issue became what is still its highest grossing one ever.
Pageant officials gave Williams 72 hours to resign, or be stripped of her title. She chose to give back the crown, but her troubles didn't end there.
"People would ride by the house and beep things and yell stuff," Williams said. "They took down the sign in Millwood, New York; "Home of Miss America.'"
Williams said it baffles her that some now use scandals to make their careers.
"That's crazy, to think that you can look at a scandal and think that that would be good for your career, where for me, it took every ounce of credibility that I had ... and wiped it out," she said.
Williams took a four -year hiatus from the spotlight. Then she made one of the greatest comebacks in entertainment history.
She went on to become a Grammy-, Emmy- and Tony-nominated singer and actress, selling more than 7 million albums and starring in shows like "Ugly Betty" and "Desperate Housewives."
"The dust always settles," she said. "And once the dust settles, it hasn't changed who you are. You're still the same."
Williams will join host Chris Harrison and co-host Brooke Burke-Charvet at the Miss America Pageant. Nick Jonas will be a music curator and Brett Eldredge, Taya Kyle, Danica McKellar, Kevin O'Leary, Amy Purdy and Zendaya will join as celebrity judges.
The 2016 Miss America pageant airs Sunday at 9 p.m. ET on ABC.