Family, friends, fans and music heavyweights mourned the sudden death of music icon Whitney Houston Saturday, but perhaps none more so than legendary producer and her lifelong mentor Clive Davis.
Davis and Houston had a relationship that surpassed that of the typical singer and music executive. Davis discovered Houston as a teen, nurtured her and shaped her into a superstar and one of the world's best-selling artists of all time. He maintained a strong hand in her career and life, attempting to keep his music prodigy with the megawatt voice and incredible range on track during her notorious bouts with drugs and alcohol, and tumultuous marriage to Bobby Brown, and later maneuvered her many comebacks.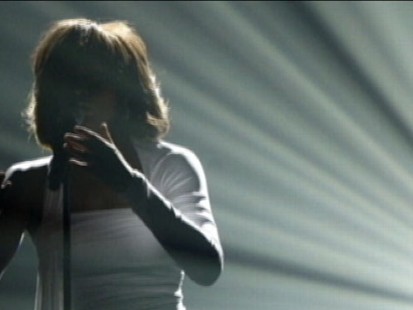 Houston was found dead
only hours before she was set to attend
Davis' annual pre-Grammy's party at the Beverly Hilton hotel
, the same event where she was introduced to the music world in 1983, nearly three decades ago.
Davis dedicated the night to the renowned singer, tearfully toasting Houston in front of a star-studded audience of her peers, who memorialized the singer's extraordinary career.
"I am personally devastated by the loss of someone who has meant so much to me for so many years. Whitney was so full of life," Davis said Saturday night. "Whitney was a beautiful person and she had a talent beyond compare. She graced this stage with her regal presence so many times, giving so many performances here over the years. So, simply put, Whitney would have wanted the music to go on."
PHOTOS: Whitney Houston Through the Years
The Beginning
Davis, a mogul who shaped the careers of music legends including Houston, Alicia Keys, Sean "Diddy" Combs, Carlos Santana, Barry Manilow, Jennifer Hudson and more, first discovered a 19-year-old Whitney Houston in her gospel-singer mother's cabaret act and introduced her soulful sound to the world.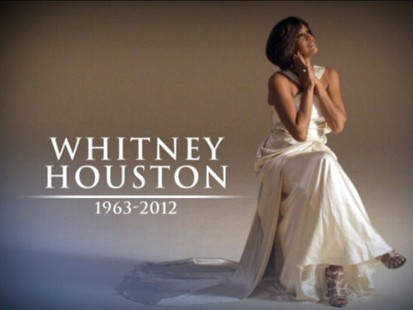 "The time that I first saw her singing in her mother's act in a club called Sweet Waters right here in Manhattan ... it was such a stunning impact," Davis told
"Good Morning America"
anchor Diane Sawyer in a
July 2009 interview
. "To hear this young girl breathe such fire into this song, I mean, it really sent the proverbial tingles up my spine."
Davis, known for his eye for talent, signed Houston to Arista Records. He introduced the world to her sound on "The Merv Griffin Show" in 1985, but it took nearly took two years to release her self-titled debut album.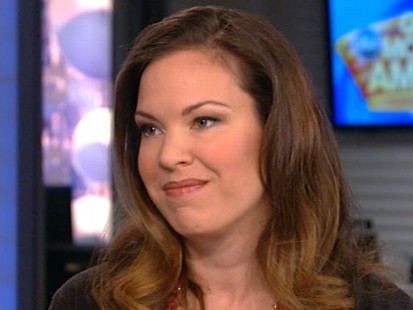 "People say, 'What takes so long?'" Davis said in the 2009 interview. "You've got to make sure that no matter how outstanding an artist is ... if you don't have special material, if you don't have the right material, you're not going to make the impact that you want to make."
Houston's first single "You Give Good Love" went to number one on the Billboard charts. Davis enlisted the best of the best producers and songwriters in the business to craft ballads that showcased Houston's powerful range and vocal emotion. Under Davis' watchful eye came a string of seven number one hits, breaking a record set by the Beatles.
"When you are breaking records like that, you really have to pinch yourself," Davis told Sawyer in 2009.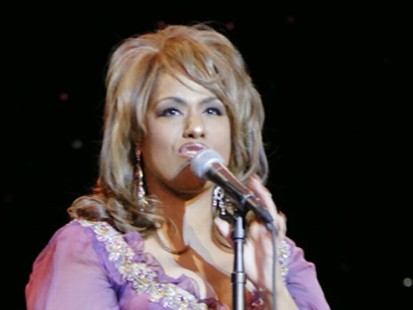 Whitney Houston's 10 Best, Worst Moments
Davis was intimately involved in Houston's career and foray into film. While Houston was making the 1992 film, "The Bodyguard," with Kevin Costner, Davis saw a screener that he felt didn't showcase Houston's powerful pipes. He told Diane Sawyer in 2009 how he brought up the issue with the director.
"There was little, if any, music at all. I mean, her acting was decent. It was good, but it was not bravura," he told Diane Sawer. "I wrote a letter to the director and I said, 'You've got to go back, you've got to shoot again. We'll come up with music, we'll come up with great songs to show who Whitney is and what she is and why she needs to be protected by a bodyguard.' And the director at the time didn't get it. He fought it."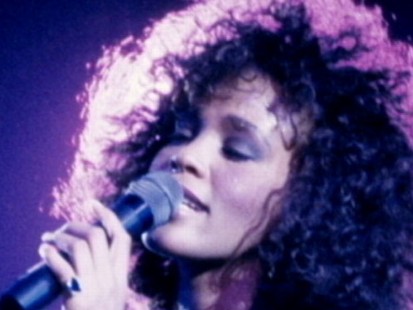 The director was fired and the film was changed in line with Davis' vision.
Though Houston reigned for more than a decade in film and song, with eight platinum albums and 55 million records sold in America, much of her enormous success fell away as her marriage to Bobby Brown descended into jealousy, rage and substance abuse. She endured multiple stints in rehab and divorced Brown in 2007 after 15 years of marriage.
But the years of drug abuse had taken their toll. The star's voice diminished, album sales declined and she was rumored to be near death because she looked so thin.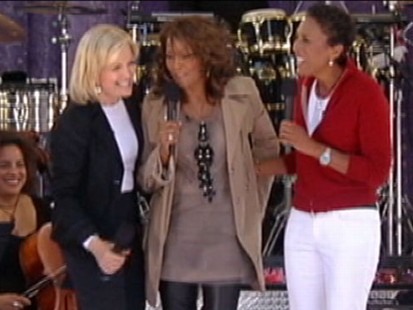 Davis orchestrated Houston's 2009 comeback after seven years of silence with the album, "I Look to You," which he called a labor of love. It sold 304,000 copies in its first seven days on the market, sending Houston back to the top of the charts and giving her the best debut week of her career.
Houston "still stands for the best of songwriting, the best of singing -- and we know the public wants it," he said in 2009. "There is a song on this album which is called 'I Didn't Know My Own Strength,' and it really speaks for Whitney. She tumbled but she didn't crumble."
ABC News' Sheila Marikar and Michele Major contributed to this report.