Following on the heels of "Guiding Light," "As the World Turns" is the latest soap opera to get the axe.
CBS announced Tuesday that "World" will stop spinning next September after 54 years. The show is the last remaining daytime drama made by Procter & Gamble, which coined the term "soap opera" because it used the shows to hawk products like Ivory soap.
Earlier this year, another Procter & Gamble-produced show, "Guiding Light," ended its 72-year run -- first on radio and then television -- after CBS cancelled the longest-running soap opera in history.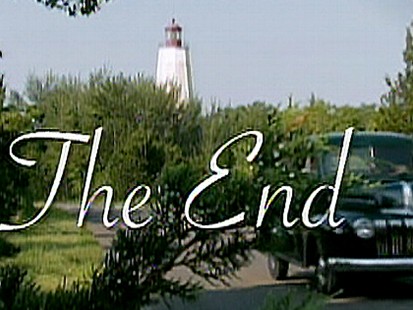 "For many of us, it was the first show we ever watched," Lynn Leahey, editorial director of Soap Opera Digest, said about "Guiding Light." Unlike prime time shows that came and went, it was a constant in people's lives. "It really is heartbreaking to see something like this go away."
Soap operas have been hemorrhaging viewers for some time. There are only seven soaps left on the air, down from a high of 16. ABC appears to remain committed to the genre, moving "All My Children" to a new studio in California and investing in high-definition broadcast technology.
That's good news for the remaining fans who are deeply devoted to their shows. They have seen stars come and go, including many now famous faces who got their start on the soaps. Here's a sampling of some of the A-list stars who used soaps like "As the World Turns" and others as a launching pad for their careers.
Meg Ryan
Before she became America's sweetheart through films like "When Harry Met Sally," "Sleepless in Seattle" and "You've Got Mail," Meg Ryan played Betsy Stewart on "As the World Turns" from 1982 to 1984.
Her pairing with Frank Runyeon's character Steve made them one of the most popular couples on television in the 80s. Their "wedding" on May 30, 1984, attracted 20 million viewers, making it the second highest-rated hour in American soap opera history.
Ryan left the show for smaller TV and film roles, including the wife of "Goose" in "Top Gun." Her first real hit didn't come until the end of the 80s when she starred opposite Billy Crystal in "When Harry Met Sally." She earned a Golden Globe nomination for that role which included the memorable fake orgasm scene in a Manhattan deli.
Julianne Moore
Julianne Moore
also got her big acting break on "As the World Turns," when she played half-sisters Frannie and Sabrina Hughes from 1985 to 1988. Moore took home a daytime Emmy in 1988 for outstanding ingenue in a drama series, exhibiting early the talent that would later be discovered in films such as "Boogie Nights," "The Hours" and "Far From Heaven.
True "World" fans will recall that Steven Weber, who later went on to star in the sitcom "Wings," played Moore's ill-tempered and ill-fated boyfriend.
Marisa Tomei
Like Ryan and Moore, Tomei cut her acting teeth on the set of "World."Tomei left Boston University to return to her native New York to star as teenager Marcy Thompson on the daytime drama from 1983 to 1985. In one memorable episode, comedian Phyllis Diller guest starred as Tomei's fairy godmother.
After leaving daytime, Tomei garnered new fans when she landed a role as the roommate to Lisa Bonet's character on "The Cosby Show" spinoff "A Different World."
But her real breakthrough performance came in "My Cousin Vinny," when she starred as Joe Pesci's heavily Brooklyn-accented girlfriend. The role gained her the attention of critics and won an Academy Award for best supporting actress.
James Earl Jones
It's hard to believe that the actor known for his basso voice, most notably as Darth Vader in the "Star Wars" films, once stuttered so bad he refused to speak. But in high school, a teacher coaxed him to read poetry aloud and James Earl Jones' interest in performing bloomed.
He took roles in television to augment his theater work and became the first black man to have a continuing role on a daytime serial when he portrayed Dr. Jerry Turner on "As the World Turns" in 1966 and later, as Dr. Jim Frazier on "The Guiding Light."
Other "World" alumns include independent film queen Parker Posey and "Desperate Housewives" star Dana Delaney.
Kevin Bacon
Before he got footloose, actor Kevin Bacon played the teenage alcoholic Tim "T.J." Werner on "Guiding Light" from 1980 to 1981. Bacon also starred as Tom Adamson on the soap opera "Search for Tomorrow" in 1979. His first big screen break came as Timothy Fenwick Jr. in the 1982 film "Diner," where he co-starred alongside Steve Guttenberg, Daniel Stern, Mickey Rourke, Tim Daly and Ellen Barkin. The buzz he stirred as Fenwick led to one of Bacon's biggest roles to date, as the foot-frenzied Ren McCormack in the 1985 hit film "Footloose."
Calista Flockhart
Before she made a name for herself as the quirky "Ally McBeal" in 1997, Calista Flockhart had a minor role in 1989 as the babysitter for one of "Guiding Light's" most memorable characters, the diva Reva Shayne Lewis (Kim Zimmer). Flockhart went on to win a Golden Globe for her role on "Ally" in 1998.
She currently stars as communications director Kitty Walker on the ABC show "Brothers and Sisters," and is engaged to actor Harrison Ford.
Other celebrities who have appeared on "Guiding Light" include Ruby Dee, Hayden Panettiere, Melina Kanakaredes and JoBeth Williams.
Demi Moore
Demi Moore's acting debut was in a 1982 science fiction film that was a hit on the drive-in circuit, but she became widely known playing reporter Jackie Templeton on "General Hospital," from 1982 to 1983. That would make Ashton Kutcher just 4 years old when his future wife made her daytime debut.
Moore didn't stick around long, however. Cast in 1985's "St. Elmo's Fire," she took off on the big screen, starring in "Ghost," "A Few Good Men," "Indecent Proposal" and "Charlie's Angels."
Other stars who owe their careers to "General Hospital" include John Stamos, "Sex and the City's" Kristin Davis, Mark Hamil from "Star Wars" and Leonard Nimoy.
Alec Baldwin
He currently plays the slick-mouthed Jack Donaghy on the TV show "30 Rock," but Alec Baldwin's acting career had more humble beginnings. His first role was as Billy Allison Aldrich on the soap opera "The Doctors" from 1980-1982. The Emmy-winning show took place in the fictional Hope Memorial Hospital, and focused on a hospital team and the medical emergencies they faced.
Baldwin got his big break on the primetime soap opera "Knots Landing," as the lunatic preacher Joshua Rush from 1984-1985. The show focused on five married couples living in the fictional town of Knots Landing. Rush returned to his mother Lilimae, played by Julie Harris, who abandoned him as a baby. He attempted to kill his wife Cathy, played by Lisa Hartman, but in the process ended up killing himself.
Baldwin's film career began in the 1980s, with roles in movies such as "Working Girl" and "Beetlejuice." His role as Jack Ryan in the 1990 film "The Hunt for Red October" gave his acting career a huge boost. Baldwin's satirical comedic approach earned him a role as the host of "Saturday Night Live" 14 times and landed him on "30 Rock" in 2006. He has won an Emmy and two Golden Globes for his role on "30 Rock," which he also co-produces.
Anne Heche
Anne Heche became well-known because of her highly publicized relationship with television host Ellen DeGeneres, but it was her role as the good and evil twins Marley and Vicky from 1987-1991 on "Another World" that many soap fans remember her for.
"Another World" took place in the Midwestern town of Bay City, and focused on its residents. The show debuted in 1964 and was created by William J. Bell and Irna Phillips, who was also the mastermind behind "Guiding Light." Other celebrities, such as Morgan Freeman, Lindsay Lohan, Kelsey Grammer and Kyra Sedgwick also had roles on the show.
Heche won a daytime Emmy for her role as Vicky in 1991. On the big screen, Heche has starred in "Donnie Brasco" and opposite Harrison Ford in "Six Days, Seven Nights." She had a recurring role in the shows "Ally McBeal" and "Men In Trees." She currently stars as the slightly neurotic housewife on the HBO show "Hung."
Brad Pitt
Long before he was nominated for two Oscars, became the father of six and the headline of magazine articles, Brad Pitt played a recurring role on the CBS soap opera "Dallas" in 1987.
"Dallas" told the tangled tale of the wealthy Ewing family. Pitt played Randy, the boyfriend of Charlie Wade, played by Shalane McCall.
But it was Pitt's role as the hunky drifter J.D. in the 1991 film "Thelma and Louise" that put him in the public eye. Since then, Pitt has become one of the biggest names in Hollywood, starring in such films as "Fight Club," "The Curious Case of Benjamin Button" and most recently "Inglourious Basterds."
Nicollette Sheridan
Before she graced Wisteria Lane as Edie on "Desperate Housewives," Nicollette Sheridan played the manipulative Paige Matheson on "Knots Landing" from 1986-1993.
During her time on the show, Sheridan's character managed to fake her own death, accidentally kill her boyfriend, and get shot and kidnapped. She won the Soap Opera Digest award for Outstanding Lead Actress: Primetime in 1990.
Sheridan became the adulterous housewife Edie Britt on "Desperate Housewives" in 2004. Edie died in a car accident on the last episode of this season. Sheridan is set to star as the voice of Zenna in "Noah's Ark: The New Beginning."
David Hasselhoff
David Hasselhoff began his acting career at age 22, as Dr. William "Snapper" Foster Jr. on "The Young and the Restless" from 1975-1982. "Young and the Restless" centers on the competition between two wealthy families, the Abbots and Newmans.
Hasselhoff's character was put through college by his mother and manicurist sister, played by Jill Abbot, who is still on the show.
''I was so green on the audition,'' Hasselhoff told Entertainment Weekly.com. "They told me the director was in the booth, and I said, 'What's a booth?''' Hasselhoff went on to star in two other major television shows: "Knight Rider" and "Baywatch." In the late 1980s, Hasselhoff reinvented himself as a pop singer, becoming a hit in Europe.