— -- Fashion designer Donna Karan said the comments she made in the immediate aftermath of the Harvey Weinstein sexual harassment scandal that suggested women were "asking for it" by how they dressed were a "huge mistake."
"I want to say how sorry I am," Karan said in an exclusive interview with ABC News' Robin Roberts. "What I said is so wrong and not who I am."
When asked what she meant by her comments at the time, Karan said simply that she "made a huge, huge mistake."
This month, dozens of women have spoken out against Weinstein, 65, accusing the Hollywood producer of sexual misconduct, and in some cases even assault and rape.
Weinstein's spokesman has previously said in a statement "any allegations of nonconsensual sex are unequivocally denied" by the former head of the Weinstein Co.
At an event shortly after the news broke, Karan responded to the headlines by telling a reporter, on camera, that women may be asking for "trouble" because of how they dressed.
"How do we display ourselves, how do we present ourselves as women, what are we asking? Are we asking for it, you know, by presenting all the sensuality and all the sexuality?" she said.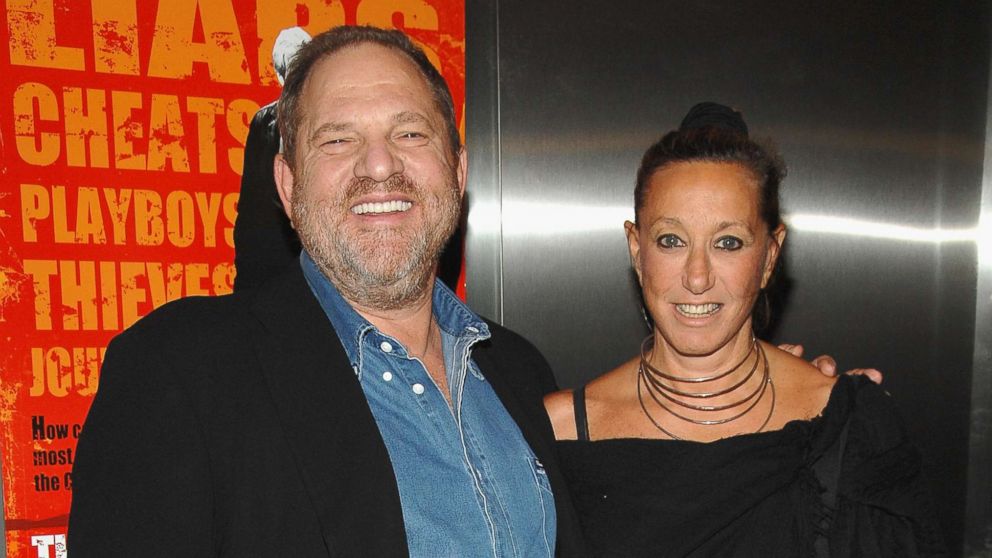 She continued, "It's not Harvey Weinstein. You look at everything all over the world today, you know, and how women are dressing and, you know, what they're asking by just presenting themselves the way they do. What are they asking for? Trouble."
Her comments soon drew a firestorm of backlash online.
Actress Rose McGowan, who has accused Weinstein of rape, slammed the fashion designer as "deplorable" in a tweet, saying that "aiding and abetting is a moral crime."
Karan told Roberts that she supports and cares about other women, and considers herself a champion of women's rights.
"I love women. I absolutely adore women," Karan added. "I care about them. I'm a mother, I'm a grandmother. You know, and I've never done this before, and I will never, ever do it again."
When asked if she thought women bear any responsibility for the allegations that they have made, Karan responded with "it is against women's rights."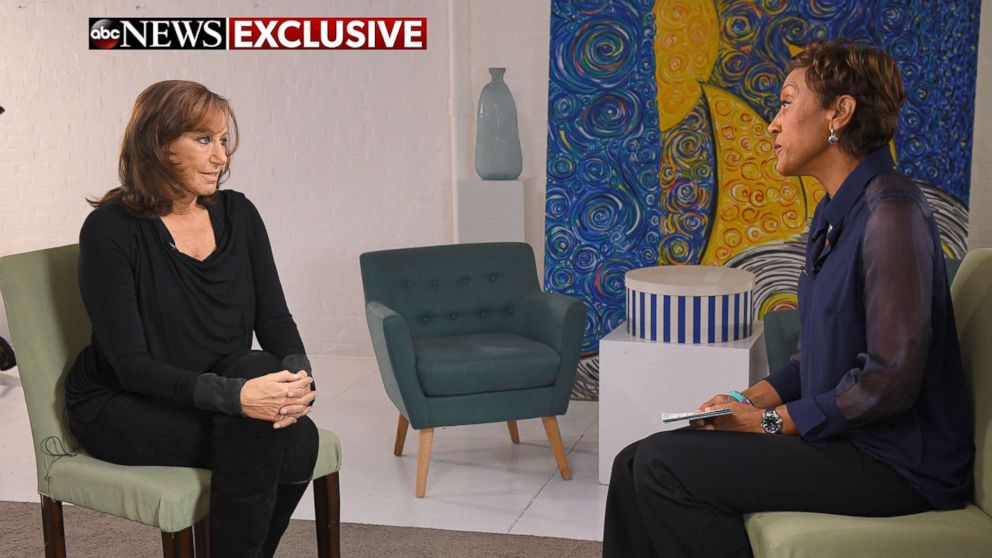 "As a woman, for women, I want to bring out who that woman is. I mean, that's my passion. I still do this for over 40 years, as we know. I want women to feel like women, and have that right."
Karan said she was "exhausted" when she made her Weinstein comments that soon became embroiled in controversy.
"I had just ... come from a 14-hour plane trip," she said. "I walked into a situation that I wasn't prepared for in any circumstances whatsoever."
Karan added that she did not know the full extent of the accusations against the Hollywood producer when she initially commented on the news.
"I had been away for a month and a half," she said. "I heard a whisper, but there were whispers all over ... It wasn't till a day and a half after that I truly heard about it. That's my honest truth. I didn't know."
In the aftermath of Karan's comments on Weinstein, some have responded on social media saying that they will no longer wear her fashion designs. Actress Mia Farrow said in a tweet that was liked more than 10,000 times, "No more Donna Karan for me."
In addition, the stock price of G-III, which owns Donna Karan's fashion company, dropped shortly after her remarks, according to The Associated Press.
Karan said that she is not apologizing simply to save her brand.
"It's not about my brand," she said. "I started Urban Zen because I did not want to just be a designer. It was about dressing and addressing the issues at hand, in healthcare, in education, in culture.
"I want to bring us all together as a team to face the world that we're faced with today," she added.