— -- On the first anniversary of her election defeat at the hands of President Donald Trump, Hillary Clinton on Wednesday said the country is on the right track when it comes to rejecting Republican ideologies.
"I think the fever is finally breaking," Clinton said in an interview on "Late Night with Seth Meyers."
"I think that Americans, as we saw last night, 'You know what? We really like our health care. We don't like hatred and bigotry, and we don't want to get shot wherever we go in our country,'" she added, referring to Election Day 2017.
Democrats nabbed major victories in the governor's races in New Jersey and Virginia on Tuesday in a push back against Trump, but the night was also a big one for LGBT and other minorities.
In Minneapolis, Andrea Jenkins became the first African-American transgender woman to win a council seat in a major city. And Seattle elected its first openly lesbian mayor.
Clinton said those victories gave her hope, especially since a number of young women decided to run for offices.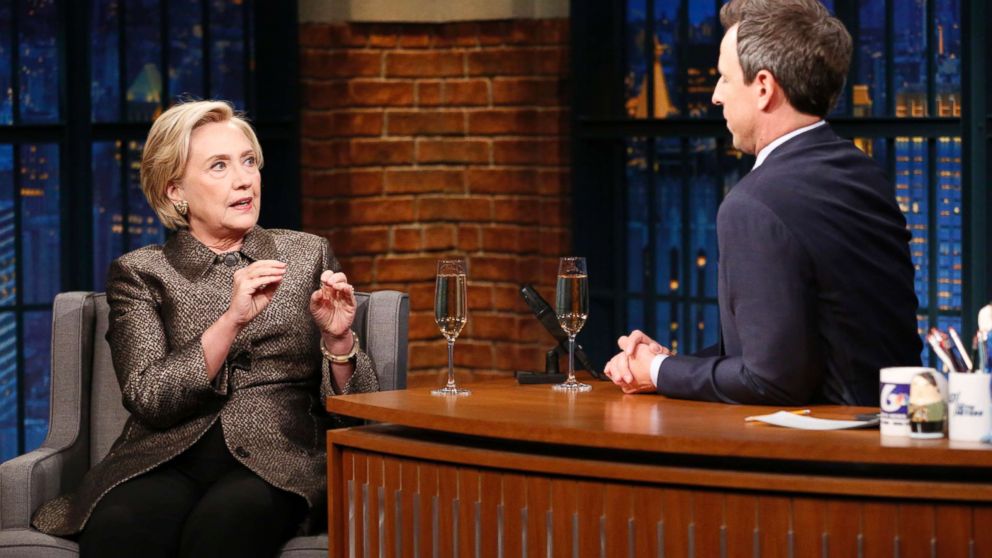 "So I think there's a growing awareness that the only way to reverse this is actually to go out and vote, and vote for people who have your values and will stand up and fight for them," Clinton said. "We are on the right track if people will stay involved, if people will register to vote, if people will vote and if people are willing to run and that's the answer.
"Last night was great on so many fronts, but what was really exciting were the number of women, particularly young women, who decided they were not going to be discouraged, they were going to get out there. And I know how scary that is," she added.
Trump, on the other hand, commemorated the anniversary with a celebratory tweet to "all the deplorables," a term Clinton famously used to describe Trump supporters during the 2016 election.
"Congratulations to all of the 'DEPLORABLES' and the millions of people who gave us a MASSIVE (304-227) Electoral College landslide victory!" he wrote on Twitter, sharing a picture of the president with senior advisors Jared Kushner and Stephen Miller, communications director Hope Hicks and social media director Dan Scavino.