It's Christmas in July as retailers across the nation offer big midsummer sales. So where are the best deals this weekend?
Here's how to save big on back-to-school items and even this year's Christmas presents.
Why Are Christmas Sales Happening Now?
Retailers are having second thoughts about orders they placed earlier this year, when the economic recovery looked stronger and people were more willing to spend money, The Associated Press reported. Now they worry they could end up with too many toys and sweaters come the holidays and have to cut prices.
Christmas Lanes, Open for Business
Retailers aren't kidding when they say "Christmas in July." Sears and Kmart shoppers are already invited online to wander down "Christmas Lane" to shop for lights, ornaments and outdoor decor. Select Sears stores will also feature Christmas Lanes.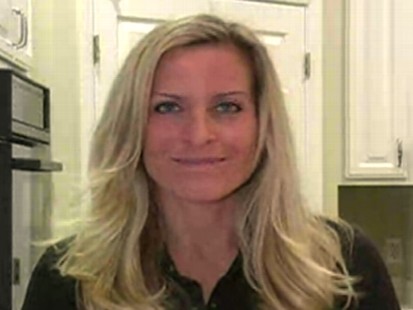 The websites for both stores are currently offering free shipping on all orders over $39. (
Click the following links to visit kmart.com and sears.com.
)
In more than 500 Sears stores, holiday tunes will be playing at least through July 25 in the seasonal aisles, where customers can touch such holiday merchandise as stuffed animals, ornaments and light-up porcelain houses.
Toys "R" Us is also getting in on the early Christmas game. That store offers free shipping through Saturday, as well as bonus deals on July 23 and 24.
Discounts will range from 20 percent to 50 percent on dozens of items in stores and online. It also will hold its first summer cyber Monday sale July 26, borrowing from the retail industry's much-hyped online shopping bonanza that takes place the Monday after Thanksgiving.
Before Christmas, Back to School
Starting Friday, July 23 at 9 a.m., Old Navy offers back-to-school discounts until 9 p.m. July 25. You only get the deals in stores, though, not online.
During that time, students and teachers who show proper school identification will receive 25 percent off their entire purchase.
Target's Version of Shopping's 'Black Friday'
This is a one-day, online only sale that begins at approximately 3 a.m. ET and ends at 2:59 p.m. ET on the Target website. The sales offer an average 40 percent off regular prices on more than 500 items from apparel and toys to movies and housewares.
Web Extra Deals
This final run of back-to-school deals comes courtesy of CouponCravings.com. The office supply store Staples has deals for the thrifty back-to-school supplies shopper.
$.01 Deals:
Get Staples Washable School Glue for just $.01 with a $5 purchase, Sunday through Wednesday only.
$.25 Deals:
Bic Matic Grip Assorted Mechanical Pencils (5-pack)

Slider Pencil Case

Staples 3-by-5 inch White Ruled Index Cards (100-ct)

Staples Photo Plus 4-by-6=inch Paper: $9.99 with $9.74 rebate equals final price of $.25
$1 Deals:
HammerMill CopyPlus Copy Paper (500 sheets): $5.99 plus $1 instant savings and $3.99 rebate

RoseArt Washable Markers (10-pk)

Wescott 5-inch Microban Scissors
$2 Deals:
Expo Dry Erase Board Cleaner

Expo Dry Erase Markers (4-pack)

Expo Double-Sided Writing and Math Practice Dry Erase Board

RoseArt Washable Markers (30-pack)