People walking by Potter's Field Park near the Tower Bridge in London will encounter a larger-than-life figure from the "Jurassic Park" movies.
Interested in
London?
Add London as an interest to stay up to date on the latest London news, video, and analysis from ABC News.
No, it's not one of the film's cloned dinosaurs. It's a 25-foot statue of a Jeff Goldblum, with an open shirt, reclining in the shadow of the bridge.
"There was nothing sexy going on there and there still may not be," the actor told IGN. "I don't know how this shirtlessness came about."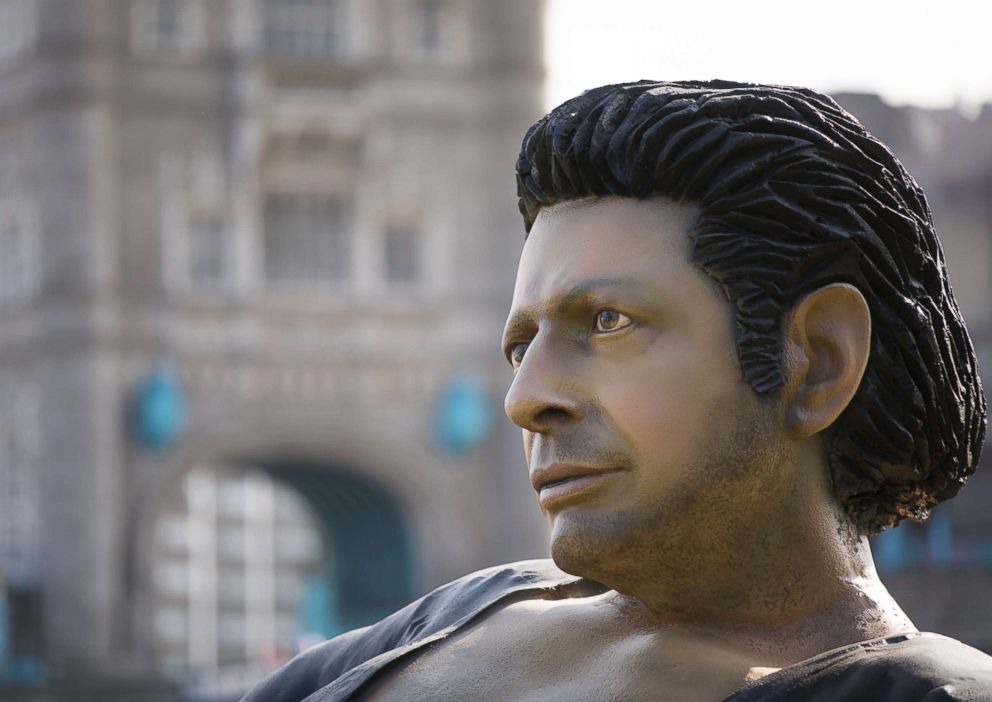 The statue, placed by the subscription TV service NowTV that is playing "Jurassic Park," recreates Goldblum's famous pose from the movie in honor of the film's 25th anniversary. The original "Jurassic Park" premiered a quarter century ago on June 11, 1993.
The statue is expected to remain in the park until Thursday evening.