Was the world ready to support a drag queen on "American Idol"?
That's the question raised by many viewers of the ABC show after Ada Vox, birth name Adam Sanders, was sent home during last week's show.
After the top 10 were announced, it was up to America's vote to decide the fate of the three that were eliminated. On previous shows, Vox had been saved by judges Lionel Richie, Luke Bryan and Katy Perry after not making the cut.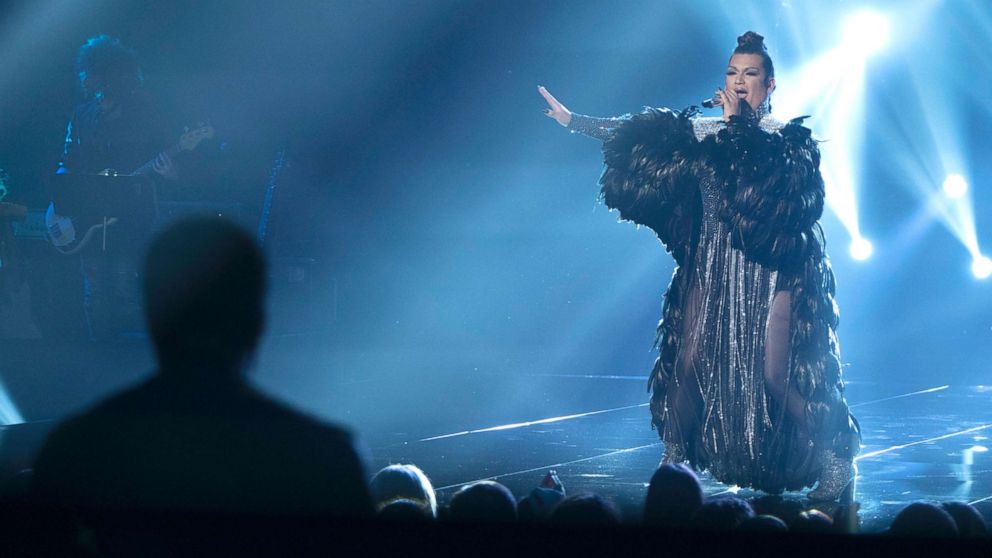 Over the past two days, tweets from angry fans have dominated the discussion of Vox on social media.
One person said, "Hands down you are the best singer and entertainer American Idol has had this season! You should be in the top 7!!! You earned it! I'm team Ada!!!!"
Another weighed in, writing, "The best singer on the show is gone now ... Bring Ada Back!" and "ada vox had the best voice of the whole competition but conservative america ignored that bc she was a drag queen and that's the tea."
But a past "American Idol" star came to the defense of the voters, while also saying that Vox will have a huge career beyond the show.
Clay Aiken insists Vox was eliminated because of her voice, not her appearance.
In a column for the Huffington Post, Clay, who's openly gay, said Ada was eliminated because she simply wasn't good enough.
"Someone needs to be real here," he writes. "Ada Vox wasn't voted off because she is a drag queen and she wasn't voted off because Adam Sanders (her alter ego) is a gay man. She was voted off because she was not the best voice on the show."
But Aiken continued, "Let me be clear: Vox is a star. And Vox can sing ... Her performances of 'And I Am Telling You I'm Not Going' and 'Circle of Life' were rousing spectacles but they were not master classes in singing ... And Ada Vox, entertaining performer though she doubtless is, was not the best singer. No, ma'am."
Ultimately, Aiken predicts that Ada "will likely eclipse whoever the eventual winner will be" in terms of success.
"Because of her willingness to stand in the line of fire for a cause bigger than herself ... even when she's not the best singer," he said. "She deserves it."
Aiken has also tried his hand in politics, in addition to his singing career, and expected to get a reaction out of people with his column.
"Bring on tomatoes," he wrote next to a tweet posting the story.
But Aiken received a lot of support for his thoughtful commentary.
"We need you on the judging panel..." one fan wrote, with another adding, "I'd watch if there were intelligent and witty judging like this!"
Some fans did disagree, stating, "She was better than people who are still there for sure ... Her identity was a factor in her leaving."
"American Idol" returns to ABC on Monday night with America's top seven vying for a chance to win it all.