Anna Deavere Smith grew up on Bentalou Street in Baltimore.
"I wouldn't call it West," she told ABC News, referring to which side of the city she had called home. "It's near Mondawmin Mall."
That mall, some five decades later in April 2015, would be ground zero for riots after the death of Freddie Gray, the 25-year-old man who died a week after he suffered a fatal spinal injury in the back of a police transport van.
It's Gray's story where Smith starts in her acclaimed stage play, "Notes from the Field," which is being adapted for TV. The one-woman-play, airing in an HBO special tonight at 8 p.m. Eastern, stars Smith as 18 real-life people -- from politicians, to preachers and even educators.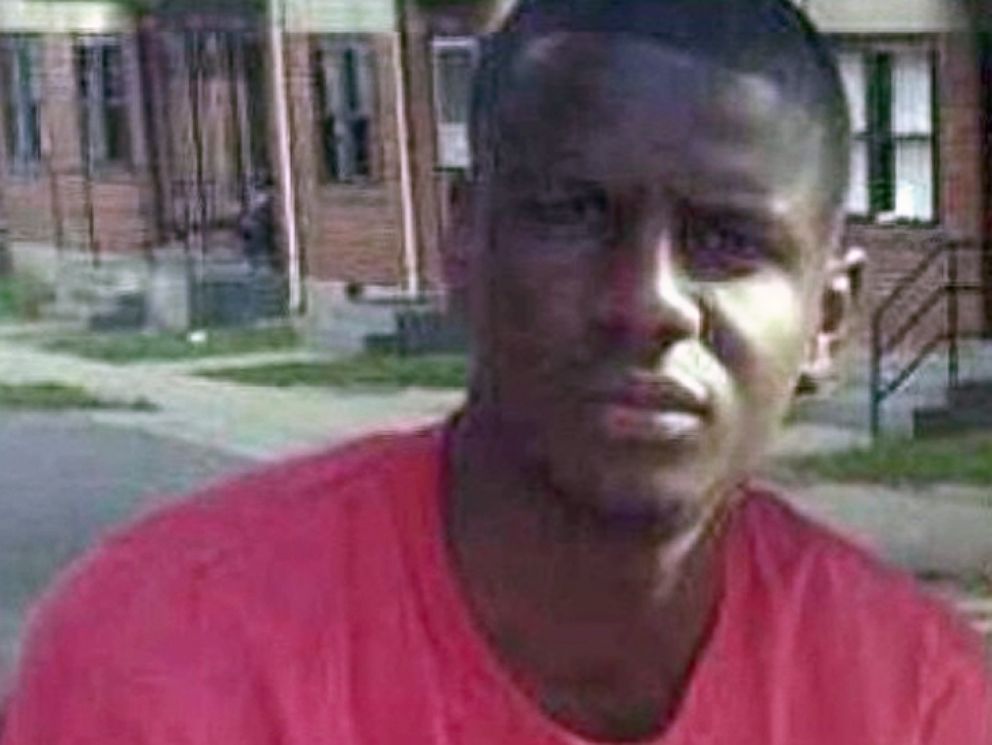 One of first people we meet is Kevin Moore, who taped Gray's raucous arrest right before he was thrown in the back of the van, taking his fatal ride.
The Baltimore Police Department said they arrested Gray for being in possession of an illegal switchblade. Marilyn Mosby, who heads the State's Attorney's Office, later said after an independent investigation, her office found that Gray was carrying a knife that folds, which was legal under Baltimore law. Baltimore police officers were initially charged, but none were convicted.
For Smith, 67, who now lives in New York City, the problem with over-incarceration starts with lack of education, better known as the school-to-prison pipeline. "Notes from the Field" offers a dramatization of the disturbing trend.
"The reason I wrote 'Notes from the Field,' I came to find out just how bad public education has become in Baltimore," she told ABC News, adding that there's an enormous amount of "pressure ... on the schools to be interventions against poverty."
Smith said she had "never been interested in writing about Baltimore, or where I come from at all." But after learning more about the school-to-prison pipeline, she recalled that she had told herself, "Well, it's time to go home."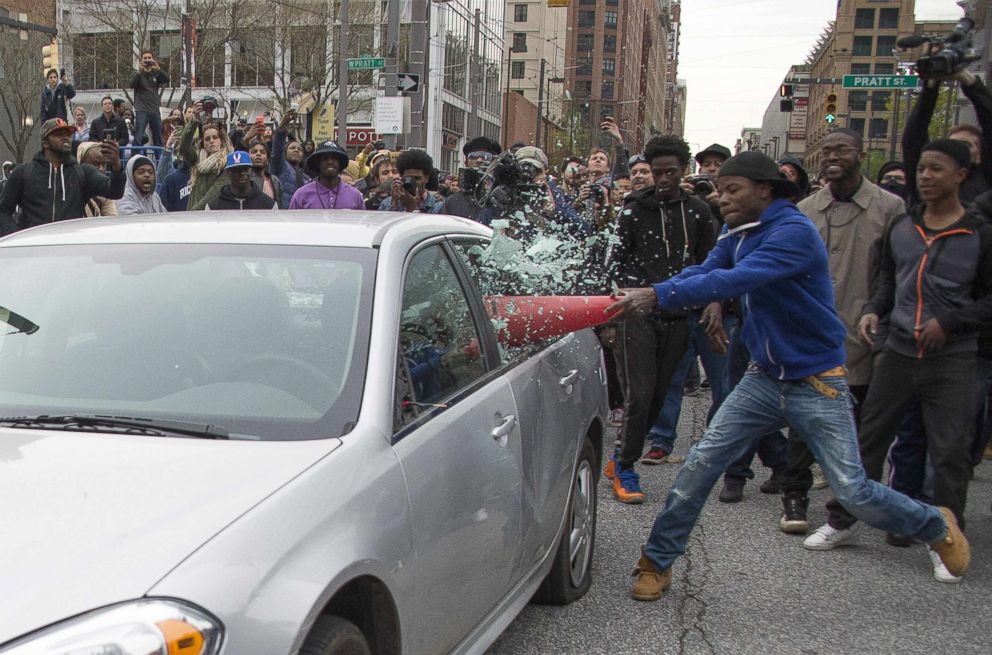 Other Baltimore residents that Smith depicts in her play are NAACP Legal Defense and Educational Fund president Sherrilyn Ifill; Allen Bullock, who became one of the faces of the teenage rioters thanks to an iconic photo; and Pastor Jamal Bryant, who gave Gray's eulogy.
The Pulitzer Prize nominee learned a lot about the school-to-prison pipeline during her research, which saw her interview hundreds of people, many of them educators. In fact, she learned that she doesn't even prefer the term, "school-to-prison pipeline."
"If I were to revise it with new language, it would be about the vulnerability of youth growing up in poverty; the possibility of a movement to try a make a more equitable society where hope can be healthy," she said.
"

"

How could you possibly talk about education without talking about love?
Smith continued, "Out of 250 interviews ... that were done in the U.S. no one used the word love -- unless I specifically asked about it."
"How could you possibly talk about education without talking about love? We don't talk about it," she added. "We also think about education, which is in this era all about test scores and that may change, but they don't use the word love. We talk about progress, not love."
"I would never want to teach now," Smith, whose mother was a "very dedicated teacher" and later a principal, said.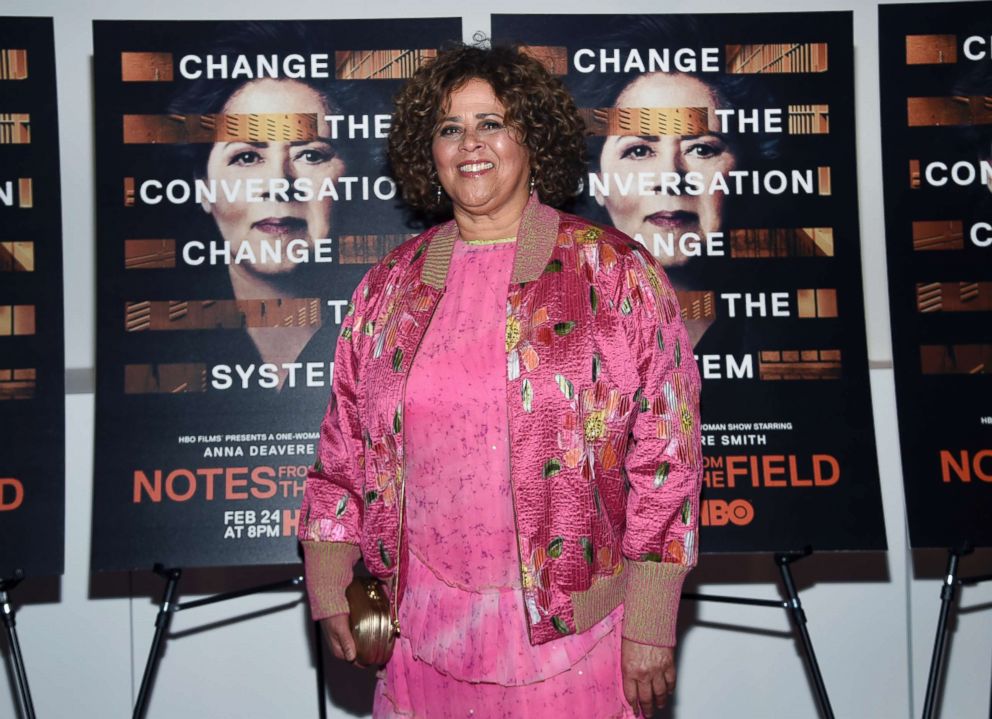 Smith grew up around many educators.
"My mother, and all my aunts, and my mother's friends; just about everybody was a teacher. Almost everybody! And that's because that's what black women could do," she said. "That was the realm for them."
When Smith talks about her mother's experience with teaching sixth grade, she talks about the care her mother took with each student -- a care she hopes will be present in more overwhelmed and exhausted classrooms.
The Tony-nominated playwright recalled seeing "these great big boys," who were 13 years old, learning how to read from her mother -- learning how to read after a school system had failed them.
"But now, you know, kids are getting out of high school, who cannot read," Smith continued. "And that's just unbelievable."
But even after her research, Smith said she's "extremely hopeful."
"The people I met while I was doing 250 interviews in four parts of this country are people who are working very hard," she added, "and many of them are working with the people who we say failed."