Why Awkwafina credits her grandmother for her 'delusional confidence'
The actress appears in this summer's "Ocean's 8" and "Crazy Rich Asians."
Awkwafina is popping up just about every where you look.
The actress, rapper and comedian is starring in two of the biggest blockbusters of the summer, "Ocean's 8" and "Crazy Rich Asians." Her music videos are dominating YouTube. She recently talked with ABC News' Peter Travers about how her grandmother helped prepare her for this moment in her life.
"I used to tell her dirty jokes when I was like, 9 (or) 10," she said in a recent interview for "Popcorn with Peter Travers."
"And she would just laugh," she said. "She would never tell me that was bad. She would just laugh. She kind of nurtured that spunkiness that I had. And I think that's kind of led to that delusional confidence that I now have. Thank you, grandma."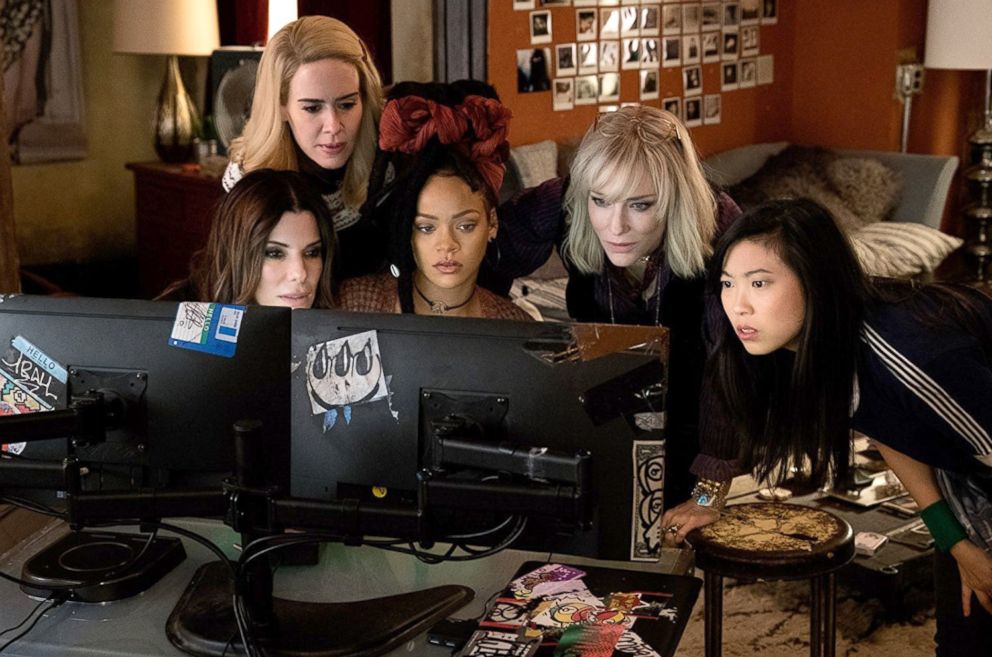 That confidence led her to give herself the nickname of Awkwafina as a joke. But much to her surprise, it stuck.
"It was a nickname that I kind of enjoyed because I thought it was just so funny and stupid. And then people started calling me that and I thought 'oh, this is regrettable," she quipped.
"It's way too late now. I can't go back. I've come to be very fond of the name because I feel that it brings me back to a time. I think about when I was a 16-year-old kid and I was actually going to school right down the block at LaGuardia High School."
"It's mind-blowing," she added.
Download the all new "Popcorn With Peter Travers" podcasts on Apple Podcasts, Spotify, Tunein, Google Play Music and Stitcher.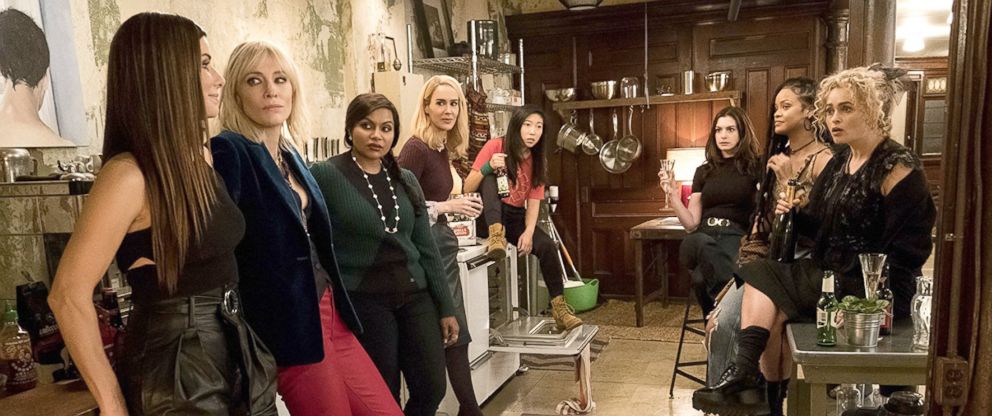 It was Awkwafina's viral rapping videos that led to her first film roles in "Neighbors 2" and "Dude" - opening the door for a role in "Ocean's 8." She stars as a pickpocket and schemer named Constance. The film is packed with A-listers, including Sandra Bullock, Cate Blanchett, Anne Hathaway, Helena Bonham Carter and Sarah Paulson.
"It's such an unbelievable opportunity," Awkwafina, 29, told Travers. "I had no idea that I would ever have the chance to make movies, let alone movies at this scale with such amazing actresses."
Awkwafina said she went all in for the role.
"I learned how to play a mean game of three-card monte," she said. "I know that it was working because I would practice it on people. And I knew that I was getting good because I would get them all."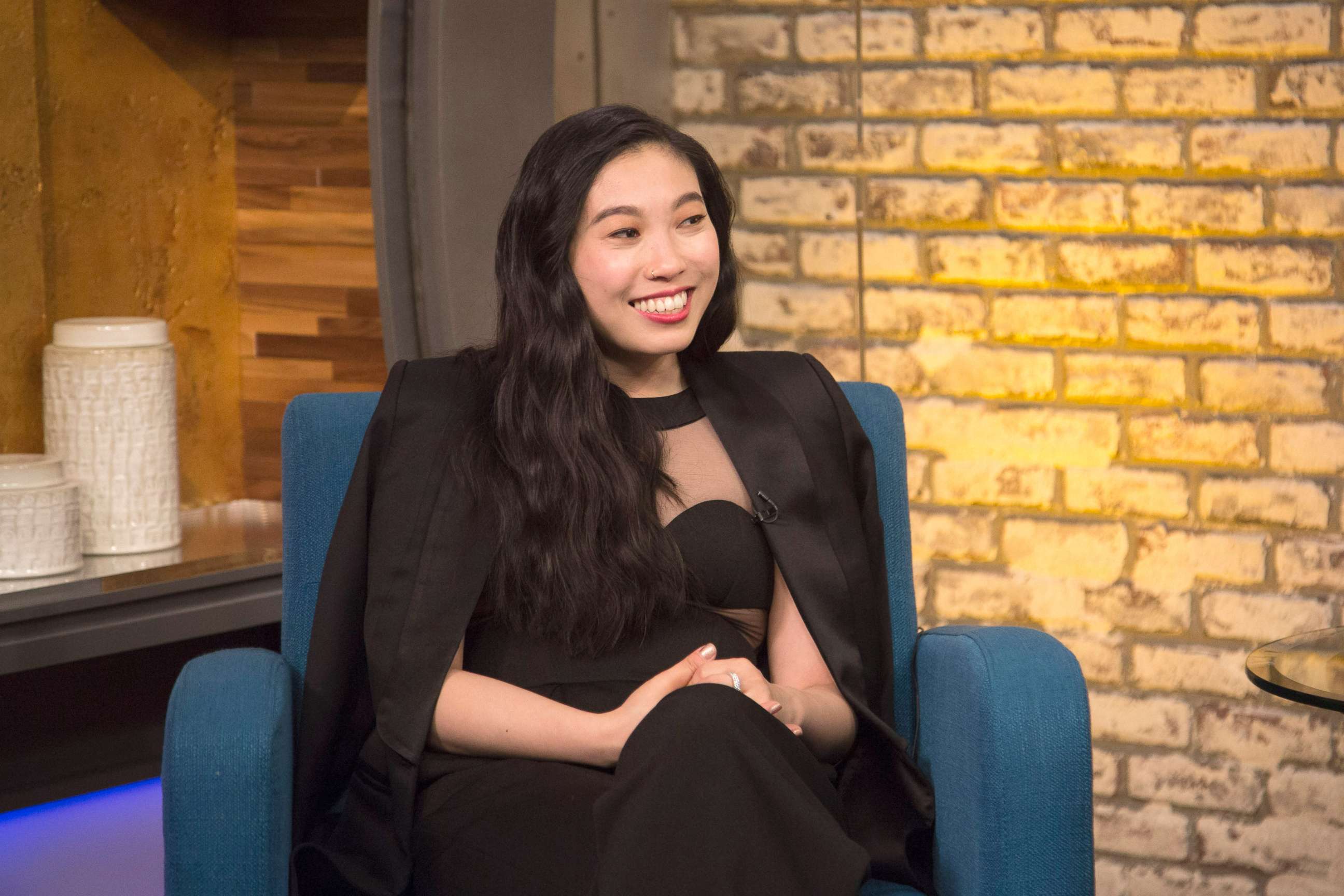 "Ocean's 8" is in theaters everywhere.
Be sure to watch the full interview with Peter Travers and Awkwafina in the video above.