Bachelorette Becca details what filming 'Men Tell All' is really like
"No one ... is used to walking into a room full of all of their exes," she said.
In tonight's "Bachelorette: The Men Tell All" special, Becca Kufrin will come face to face with the men she sent home over the course of production.
The experience, she told "Good Morning America," was overwhelming.
Before she walked onto the stage, she said that she felt "butterflies" and admitted that she didn't really know how to process what was happening.
"No one, I think, is used to walking into a room full of all of their exes," she explained. "But, you know, the guys are great. They made me feel comfortable. I have nothing but so much respect and love for those guys. And I really do wish them all the best. So I was excited to see them."
On this season of the ABC reality TV show, Kufrin has said goodbye to more than a dozen potential suitors, narrowing the field down to just two: Garrett Yrigoyen and Blake Horstmann. While viewers have to wait until next week see to see which man she's agreed to marry -- "I just hope America's just as excited as I am!" she said -- they'll get an opportunity tonight to catch up with the men who were sent home over the past two weeks: Colton Underwood and Jason Tartick.
"Both of those goodbyes were horrible. They were terrible. And I never wanted to hurt anyone," Kufrin said. "I never wanted to make anyone question their worth or if they did something wrong. So it was really hard and there was a ton of tears shed those last couple weeks. "I felt so strongly for the last couple guys, and so it was tough. It was tough. But at least seeing Jason [at 'Men Tell All'] to, you know, give him some closure and some answers, I think helped for the both of us."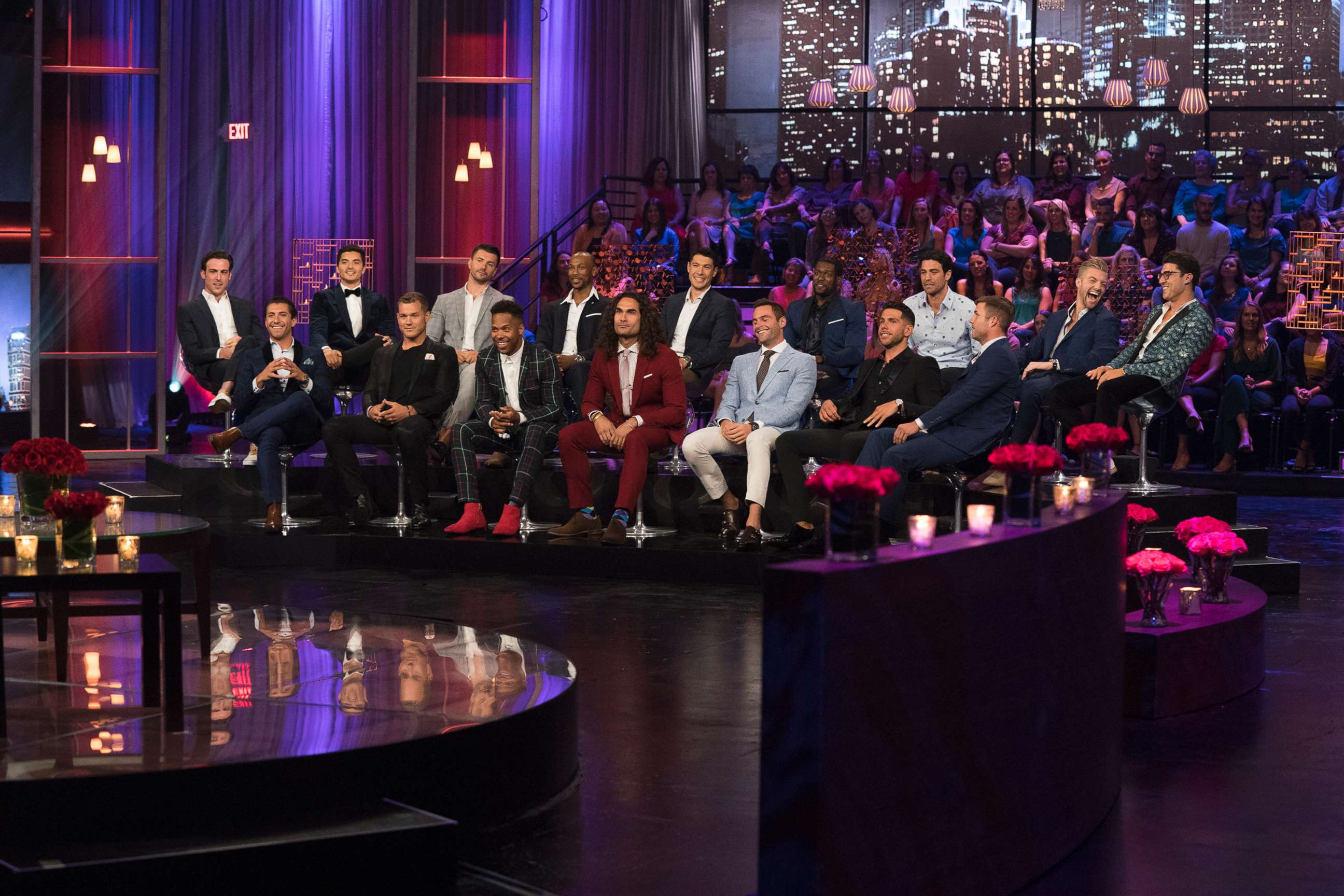 When asked who should be the next Bachelor, Kufrin also gave her stamp of approval to both men, and gushed over how happy she is to be engaged to her final pick. While she's most looking forward to being able to share the secret of his identity, she's also counting down the days until they can go on conventional dates. To her, she said, that could be something as simple as making a Costco run together.
"Life is crazy right now. It's not a conventional way to date," she said. "And it's not always easy, not being able to be in public and, you know, walk down the street together, or go out to a restaurant, or go out grocery shopping. So we're just very excited for the finale to finally be able to do that."
"The Bachelorette: The Men Tell All" special airs at 8 p.m. ET on ABC.