Bella Thorne says she is pansexual and opens up about overcoming abuse, bullying and more
The actress spoke candidly about who she sees as the real Bella Thorne.
Actress and singer Bella Thorne says she identifies as "pansexual" and opened up in a new interview about how she was able to overcome sexual abuse and more hardships to discover what makes her "most happy" in life.
At just 13 years old, Thorne danced her way to stardom as Cece Jones on the Disney Channel's hit, "Shake it Up."
Thorne, now 21, has since matured into a darker, grittier young women who is speaking openly about her struggles with self-acceptance, being bullied for her dyslexia and even sexual abuse in her new book, "Life of a Wannabe Mogul: Mental Disarray."
Being able to write and publish a book as a dyslexic person is "kind of what the series is about," she told ABC News' Juju Chang.
"How all this s*** that I really couldn't do, and I did it somehow," she said. "I couldn't read and I learned how to read from reading scripts."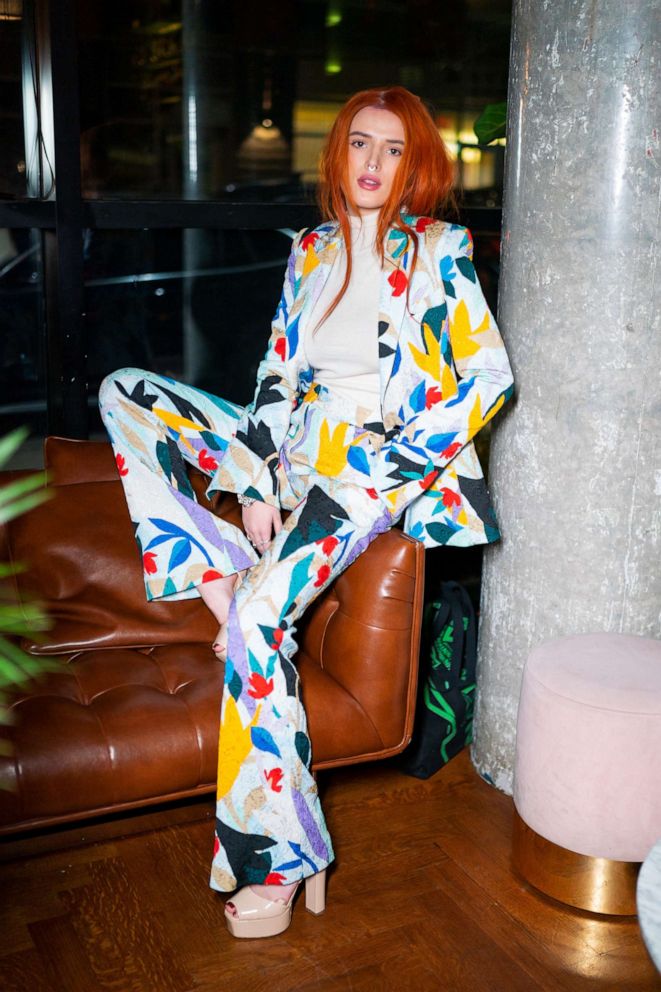 In addition to her influence over TV, movies and books, Thorne has amassed over 20 million followers on Instagram. Her feed is often full of racy images, even some of her boyfriend, musician Benjamin Mascolo.
Thorne admitted she sometimes feels pressured to present a certain image of herself.
"I think as we all do," she said. "Instagram is our worst mask of ourselves."
"I literally refer to Bella Thorne as this persona who's like this redhead like, 'Ooh, I'm Bella Thorne, I'm crazy, And ah, I'm a wild child,' and whatever," she said.
But as for the "real" Bella Thorne, "she's the girl in that book, she's just, like, you know, sitting right here."
Thorne said the abuse started when she was just 6 years old and was unrelenting until adolescence.
Speaking about it now, she said she believes she suffered from "Stockholm Syndrome."
"I mean, when you're raised with someone. And you don't know that it's wrong," she said. "It's just very, like, an everyday occurrence, like no big deal."
Thorne said she still holds some anger about it all, but it's directed "towards society in general."
"I think that you have anger towards society in general. And our society clearly … this is something that is literally happening at everyone's doorstep," she said. "And still, nothing is ever done about it."
"We don't look at it as a main problem, but it is, because it is shaping our society," she added. "It is shaping our girls to be different girls than what they were supposed to be."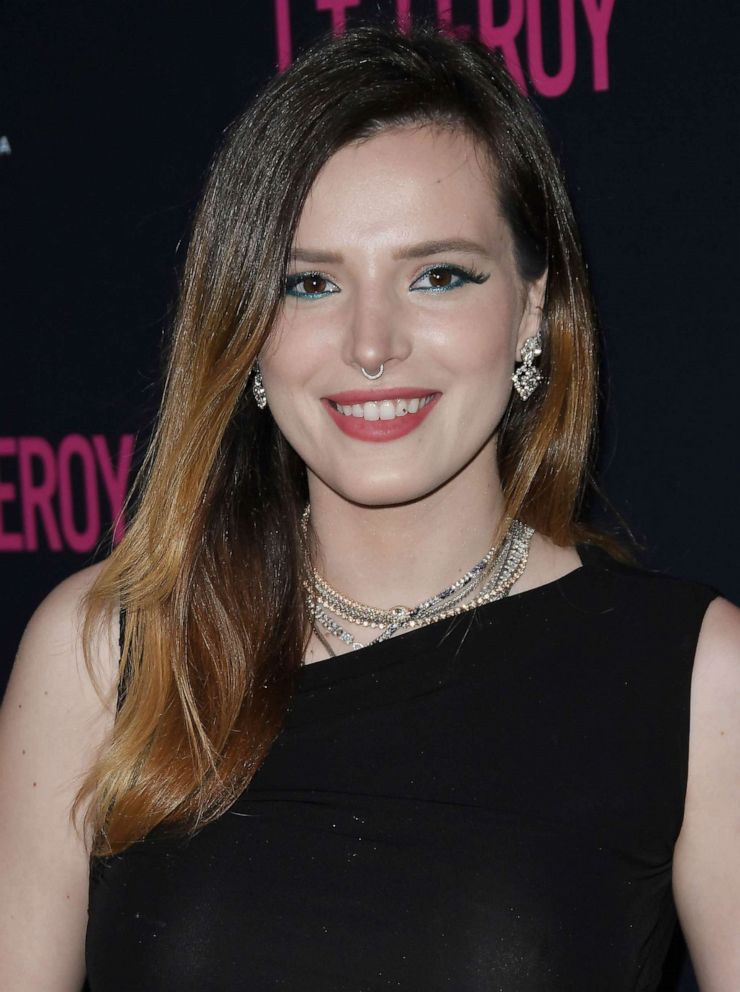 While in the past Thorne has used Twitter to casually come out as bisexual, she expanded her sexual orientation.
"I'm actually a pansexual, and I didn't know that," Thorne said.
Thorne defines being pansexual as: "You like what you like."
"Doesn't have to be a girl, or a guy, or … you know, a he, a she, a this, or that. It's literally, you like personality, like you just like a being," she said.
She added, that it, "doesn't really matter what's going on, over there. If I just like it, I like it!"
Thorne also likes to take ownership over her image, especially on social media, where she has attracted attention for often posting sexualized photos.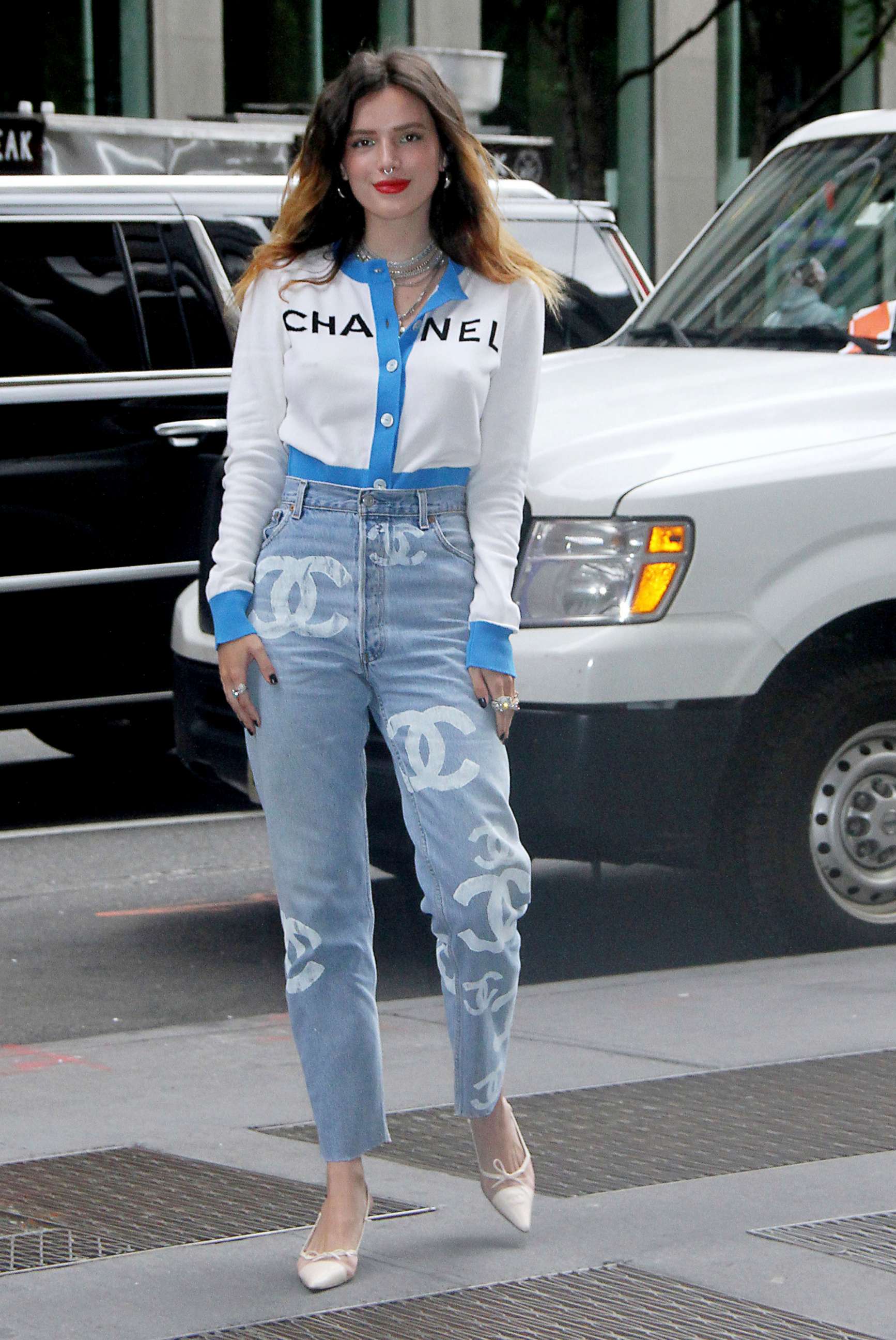 "I like sexy. So for me, it's okay," she said. "I love skin, like I love seeing skin …. I like sexy girls, I like sexy guys.. I like sexy in general, you know?"
But she likes her "sexy" on her own terms, and when a hacker recently threatened to release her nude photos, she posted them herself on Twitter.
Going forward, the Hollywood jack-of-all-trades said she hopes to focus more on "writing and directing."
"That's definitely when I feel most happy when I do," she said. "So I feel I have to go more towards that, cause I like … I like being happy."