Beyonce took her fans to school Saturday night when she finally took the Coachella stage, making history -- as she said on stage -- as the first black woman to headline the music festival.
The superstar singer was forced to cancel her appearance last year when she announced she was expecting twins with husband, Jay-Z. Lady Gaga stepped into her huge shoes.
But last night, Beyonce put on a performance that relied on two major themes: black pride, which she explored in her last album, 2016's "Lemonade," and higher education.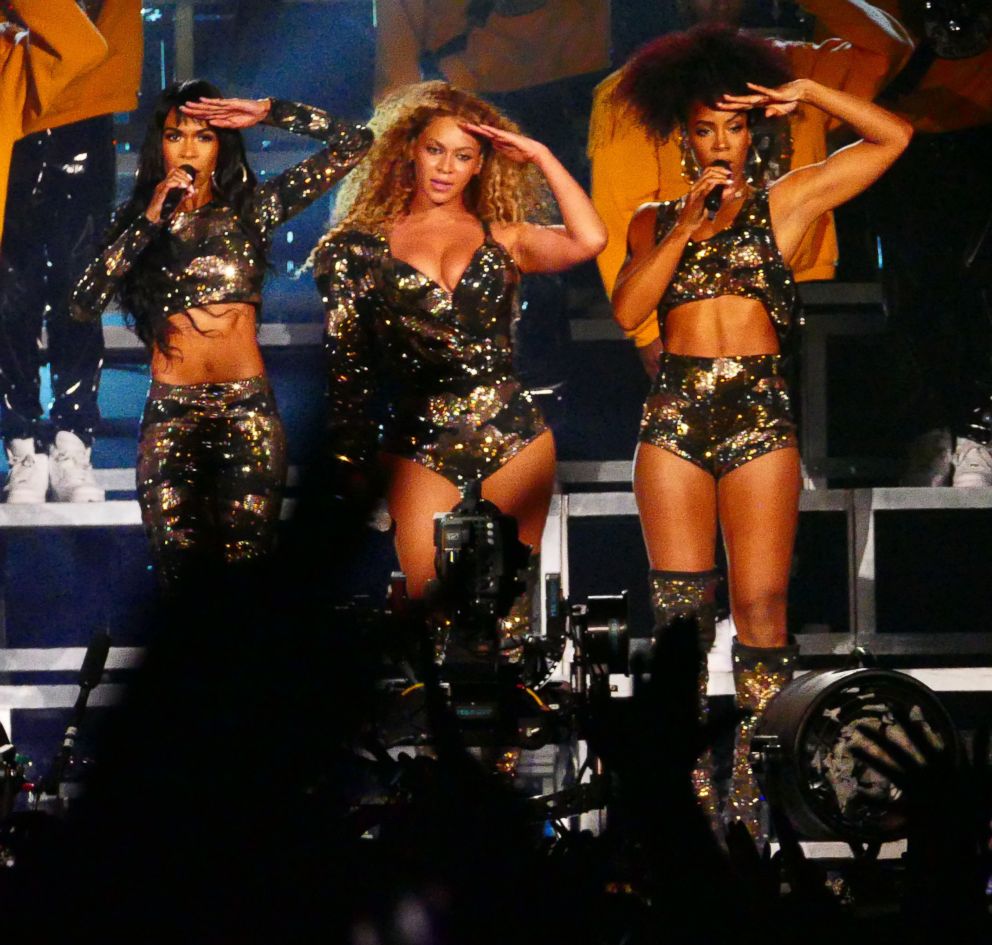 From singing "Lift Every Voice and Sing," which is known as the black national anthem, to quoting Malcolm X in between songs, Beyonce makes it clear she's continuing to explore what blackness means to her through her music and performances.
And thanks to her yellow-dressed marching band, it's hard to ignore that Beyonce wanted her Coachella performance to feel like a half-time show at any historically black college and university.
Not to mention, she had many guests pop up on stage -- from her sister, Solange, who performed a dance break with her, to husband Jay-Z, with whom she performed their duet, "Deja Vu." Beyonce also reunited with her group, Destiny's Child, and the three performed their hits, "Say My Name" and "Soldier."
We caught all of the other signs and symbols, and here's what fans think they mean:
Nefertiti
Beyonce opened her two-hour set dressed as an Egyptian queen -- with a royal headdress and long black cape. And if you had any question to whom she was paying homage, an image of Nefertiti was emblazoned on the back of her cape.
Meanwhile, her dancers were dressed in ethnic catsuits, which included an image of the ancient Greek symbol, the Sphinx, before they all changed to perform, "Crazy in Love."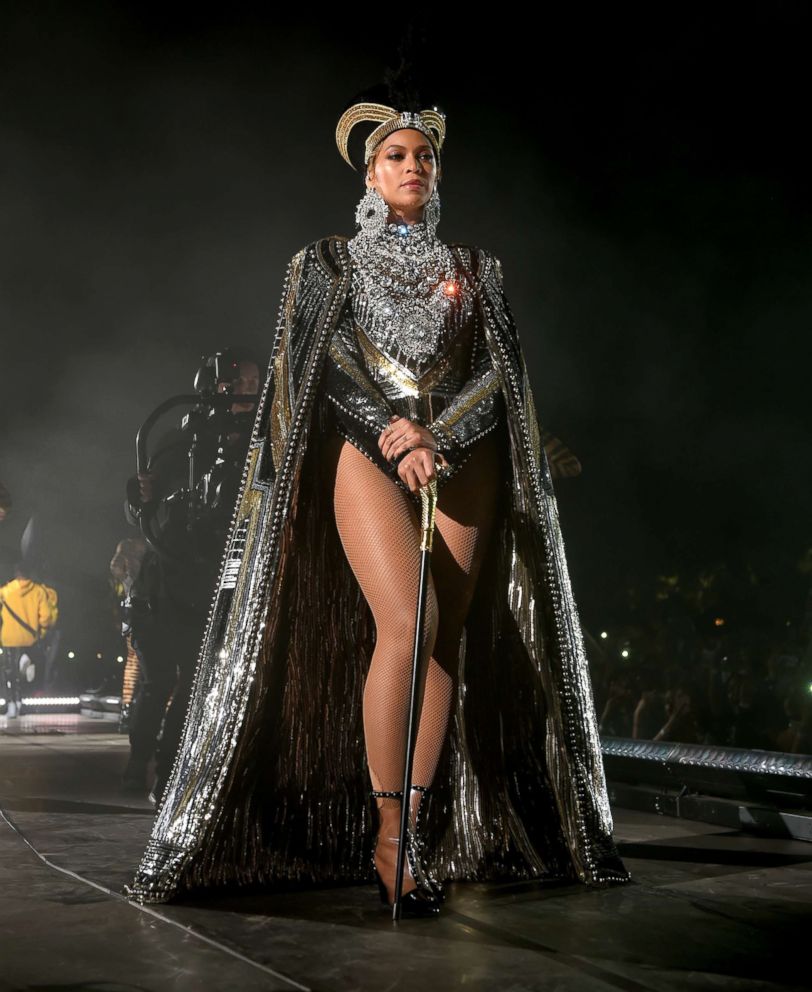 Beta Delta Kappa
Throughout her entire performance, Beyonce made it feel like we were all pledging her sorority, Beta Delta Kappa. She even wore the Greek letters on her yellow sweatshirt.
But if you think that's all there is to the sweatshirt you'd be mistaken. The Greek letters, read in English as BAK, or "back." Fans believe it could mean that Beyonce is saying that after last year, she's back. Literally.
Another fan theory is that the "B" and "K" stand for her initials. The delta symbol in the middle, which is the Greek letter meaning change, appears to mimic "The Roc" hand symbol, which she often holds up, paying homage to Roc-A-Fella Records, the record label her husband founded.
Nina Simone
During her performance, Beyonce sampled Nina Simone's 1954 version of "Lilac Wine." Although the song has been recorded by many greats, Simone sings of a lover she's lost and decides to drink to forget about him.
The song croons, "Lilac wine is sweet and heady where's my love?/Lilac wine, I feel unsteady, where's my love?" Beyonce expertly used this song to introduce her own song with a similar narrative, "Drunk in Love."
Malcolm X
Beyonce played an excerpt from civil rights activist Malcolm X's speech titled, "Who Taught You To Hate Yourself?" The speech was delivered on May 5, 1962, at the funeral for Ronald Stokes, who was killed by the Los Angeles Police Department. Fans even saw Beyonce mouthing the words to the speech while on stage.
Beyonce's Crest
And we must draw attention to another costume that Bey wore. It featured a customized crest with the words "Beyonce 2018" written on it.
But that's not the best part. Fans also noticed the crest featured a replica of Nefertiti, a black panther, which fans believe is a nod to the Black Panther Party, which historically fought for civil rights. It also featured a black fist, which many Black Panthers raised as a greeting and to symbolize black power.
The crest was completed with a bee, which symbolizes her fans -- the Beyhive.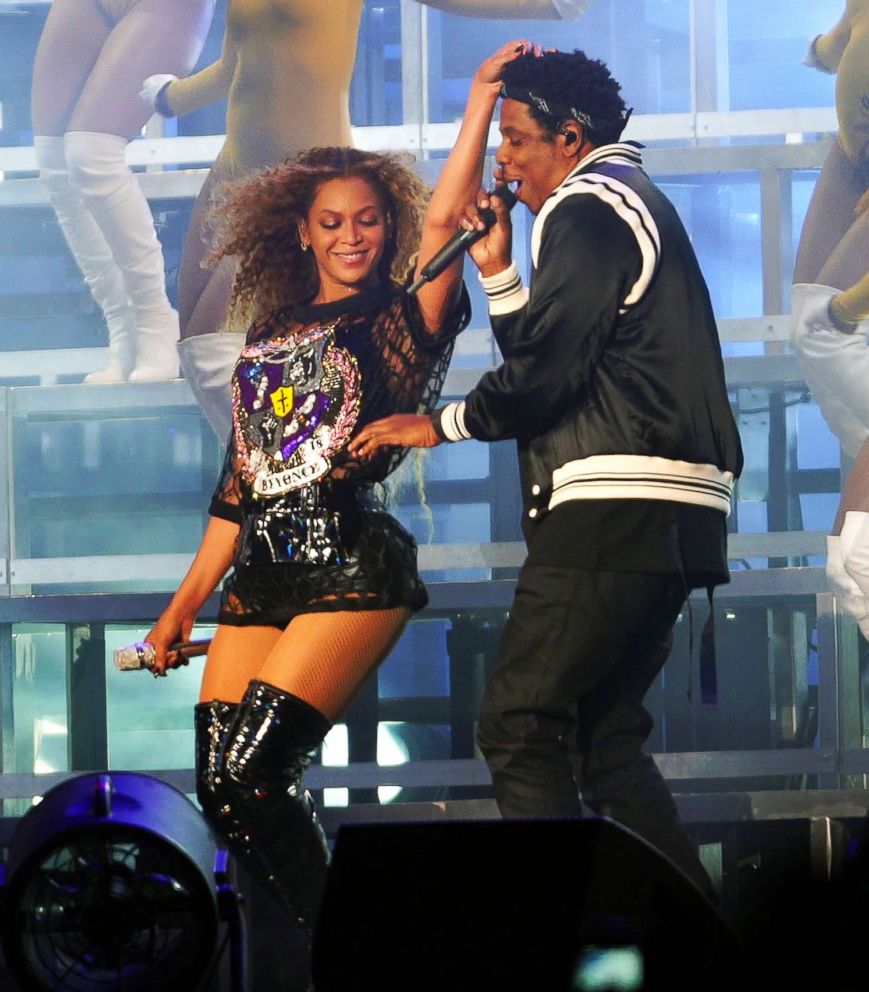 Coachella continues Sunday night with Eminem headlining. Then, it'll return next weekend, April 20-22, with the same lineup at the Empire Polo Club in Indio, California.