Anthony Anderson and Tracee Ellis Ross are looking at the legacy of "Black-ish."
Speaking to "Good Morning America" on Tuesday, the day the eighth and final season premiered, the co-stars each revealed what makes them most proud of having been a part of the ABC sitcom.
Anderson, 51, pointed to the season 4 premiere, an episode titled "Juneteenth," which aired Oct. 3, 2017 as one that made him proud. Juneteenth is, as Anderson's character Dre said in the episode, "the day in America where all slaves were finally free."
More specifically, Juneteenth refers to the day in 1865, June 19, when a Union general named Gordon Granger proclaimed in Galveston, Texas, that the Civil War, which had ended about two months prior, was over and that enslaved Black people were free.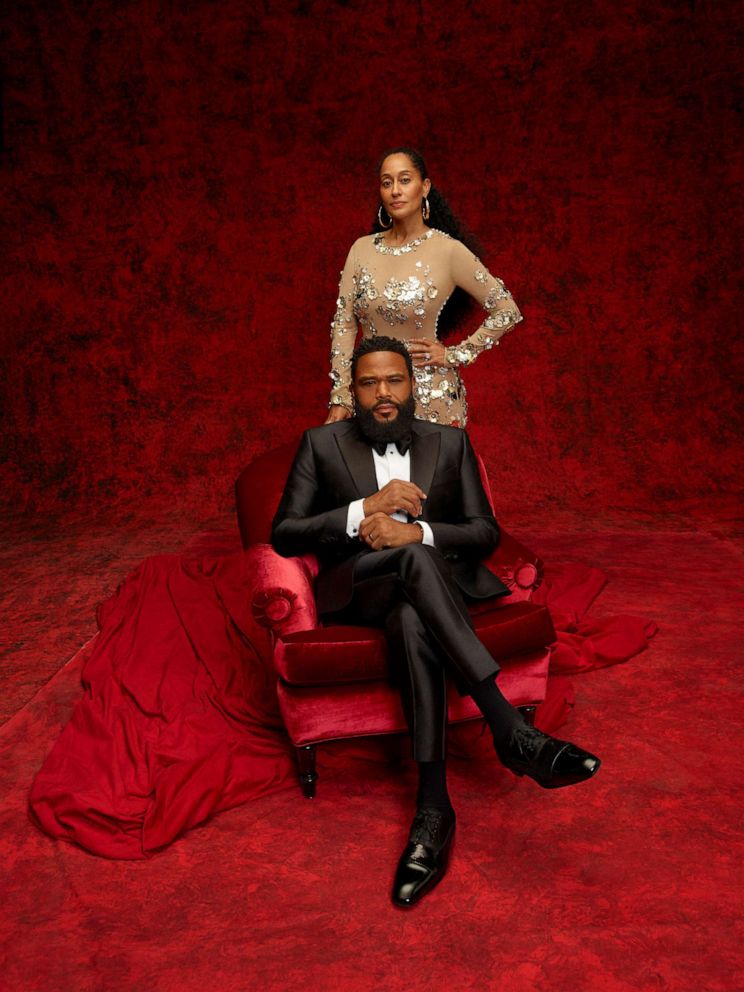 This event occurred about six months before the 13th Amendment, which abolished slavery, was ratified and more than two years after President Abraham Lincoln's Emancipation Proclamation, in which he declared slaves in the Confederacy to be free.
"No one was doing television like that, you know?" he said of the episode. "We brought a musical to primetime television."
Not only did the episode make waves in how it was made, but the cultural impact it had.
"I like to think we had a small part in making that happen," Anderson said of President Joe Biden making Juneteenth a national holiday in 2021.
'Black-ish' stars Anthony Anderson, Tracee Ellis Ross talk show's final season
The co-stars share their favorite memories from the past eight seasons and give a preview of the hit ABC comedy's final season.
As for Ross, 49, she said it was seeing and hearing how all types of families came together to watch and discuss "Black-ish" that impresses her most.
"Being a show that you could watch with your family, enjoy with your family and that created conversation within the family, I think just really is a testament to what good entertainment can be," she said.
"You can laugh and you can also learn and open your heart and grow," Ross said. "I'm so proud of what we did. I leave with a lot of joy and pride."
"Black-ish" airs Tuesdays at 9:30 p.m. ET on ABC.