A picture can tell a story.
For Vogue's September cover, there's an underlying story of hope.
In Vogue magazine's 126-year history, a black photographer never shot its cover. Tyler Mitchell, a 23-year-old recent graduate from New York University Tisch School of the Arts, broke that cycle when he was selected to photograph the one and only Beyoncé Knowles-Carter for the coveted September issue.
This moment is one to be infinitely celebrated: Tyler Mitchell is the first black photographer to shoot a Vogue cover -- especially, the all-important September issue.
Mitchell, a Brooklyn-based artist, tweeted he cried three times since the cover image was published and was floored by the attention his work has received. But when it comes to creative representation, it's important to black artists that the momentum does not start and end with a "first."
"Until there is a mosaic of perspectives coming from different ethnicities behind the lens," Knowles-Carter told Vogue, "we will continue to have a narrow approach and view of what the world actually looks like."
"Good Morning America" spoke to five black photographers about their work, their stories, and their feelings on Vogue's history-making cover. Here's a tiny mosaic of perspectives to capture what the world really looks like.
Mahaneela, London, U.K.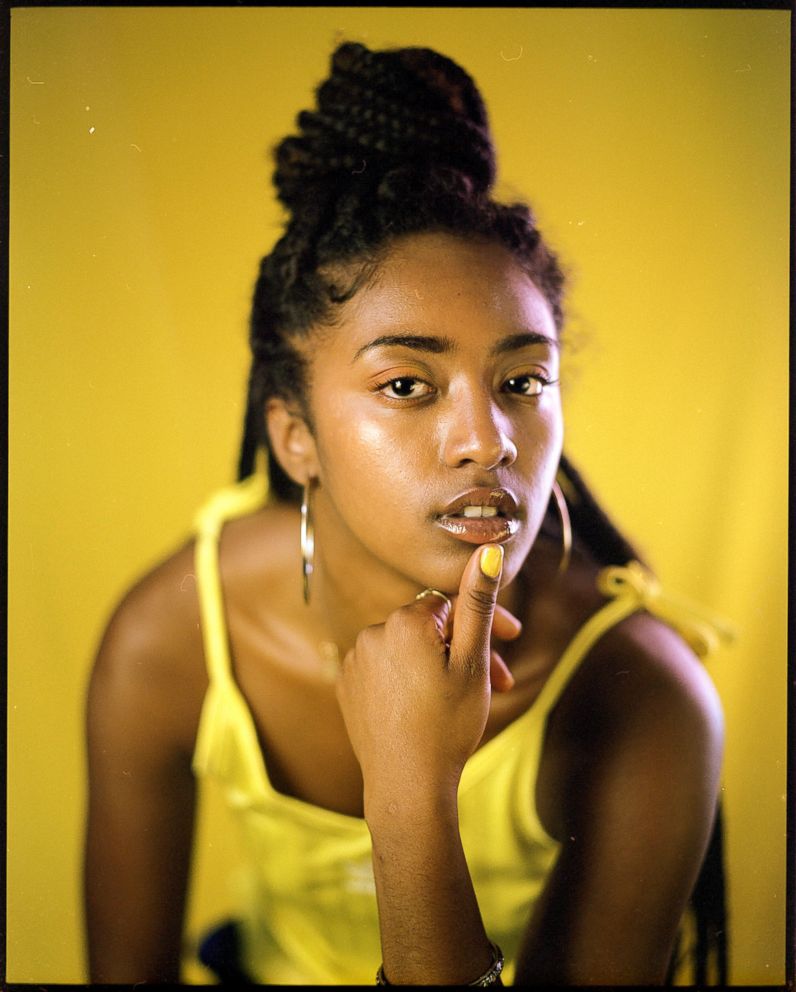 Tell me a bit about your journey in the creative world.
I've done photography for six years now, but I've always been someone who took photos. A lot of photographers used Tumblr as a way to create their aesthetic which is crazy because that same aesthetic we created then is what is dominating magazines now: the flowers, natural hair, etc. These are the aesthetics that young black photographers have been pushing on social media for the last six to eight years. Being able to use these online spaces has allowed us to create this little global community of artists, who are all connecting on this shared desire to generate more imagery of people that look like us.
Why do you create your art?
We're constantly presented with images of people who don't look like us. I want to contribute to as much imagery as possible where I show black people in modes of love and happiness, joy and creativity, and within the black and brown diaspora. I love the exchange. That's what inspires me most: Meeting a person, and wanting to capture their genuine authentic self, because there is a need of this imagery to exist to affirm that this person existed. This person is real.
Tyler Mitchell is the first black photographer to shoot a cover for Vogue in all of its history -- 126 years. Are you surprised?
It isn't surprising to me that it's been 126 years. I know it takes time to break these barriers down, but, now, this moment has opened an entire gate for so many people. It's monumental for everyone that's trying to be a creative in a space that is literally not made for you. The cameras we use were built for white people to register white skin tones and not dark skin tones. Tyler's success is the result of something that the entire community has been working towards.
You can find more of Mahaneela's work on Instagram @mahaneela.jpg and www.mahaneela.com.
Deun Ivory, Dallas, Texas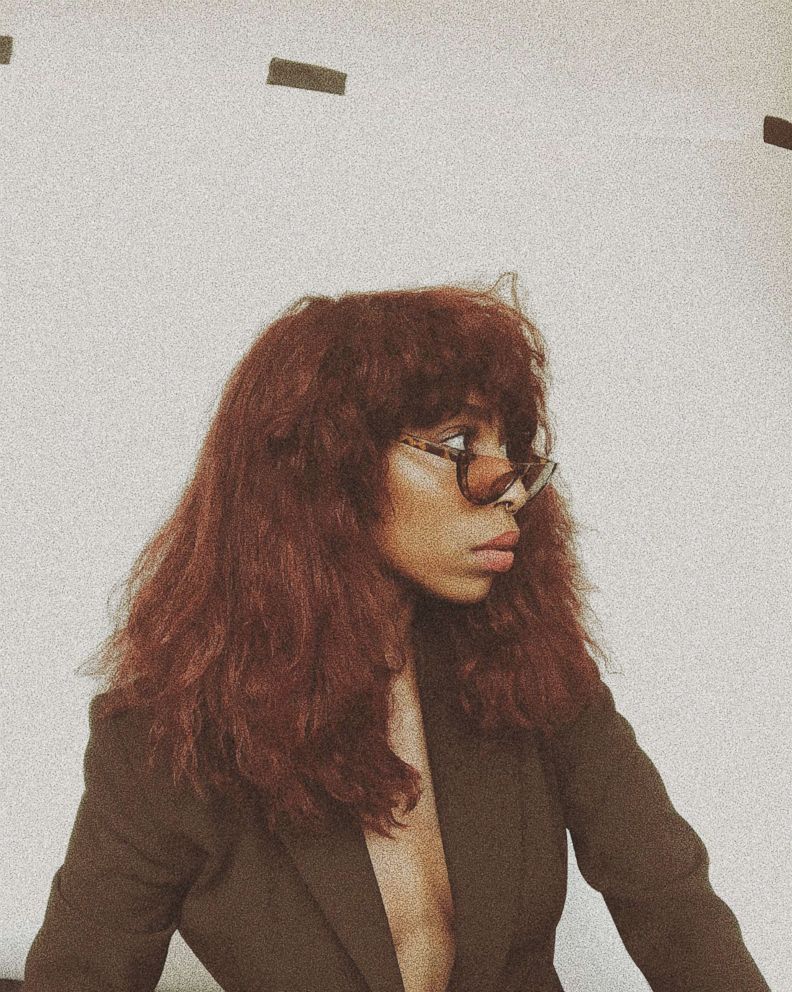 Why do you create your art?
I find myself being completely drawn to affirming black women through visuals. It is therapeutic for me, and that's how I look at my photography: as a restorative healing practice. Photoshoots are merely a beautiful exchange between me and another black woman. There's an unspoken bond we immediately have because of our shared experience. Sometimes people tell me, "You have no idea how the way you affirm and celebrate me helps me see myself the way God sees me."
Tell me about what inspires you.
I am inspired, for one, by my relationship with God. That is the foundation in everything I do and how I see the world and marginalized people. It inspires me to serve, and I serve best through empowering black women by reminding them of their beauty, brilliance and their capability to shift culture. I want to be able to create experiences in art that I didn't necessarily see growing up.
A black photographer has never shot the cover of Vogue in 126 years up until now. What are your thoughts around representation in the creative industry?
I love Vogue, and I think their work is beautiful, but it feels very intentional for them to not have had a black photographer shoot their cover in all of its history. There are so many black people who come from different walks of life, have so many different perspectives, and are able to bring something unique out of their subjects. Sometimes, it's not your story to tell. And if that's the case, you should employ somebody who can and should tell that story.
You can find more of Deun Ivory's work on Instagram @deunivory and www.deunivory.me.
Prince Gyasi, Accra, Ghana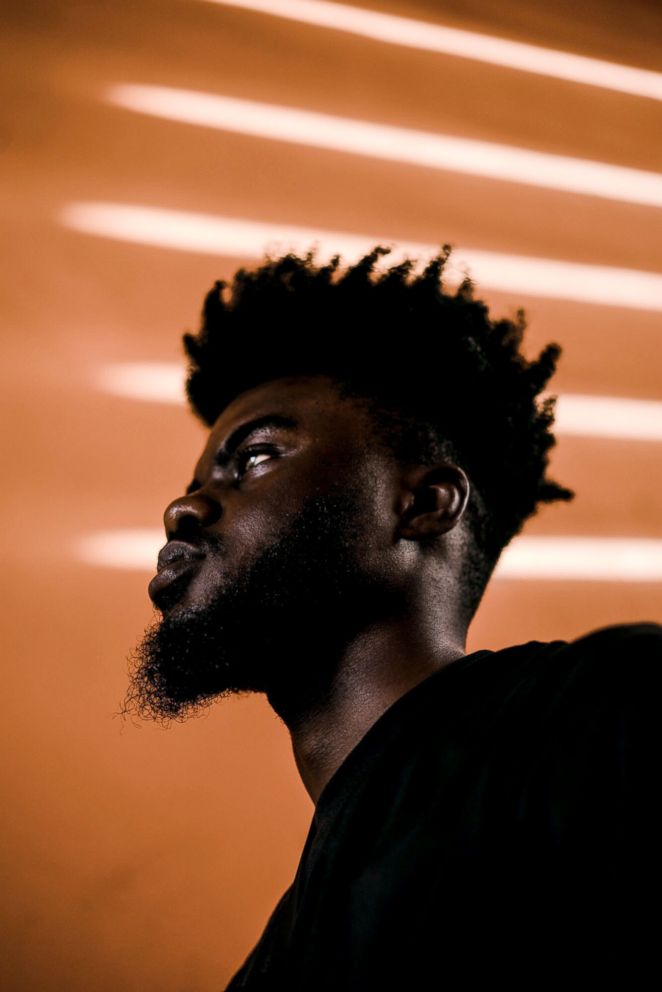 Tell me a bit about your photography:
I started in 2012, but art has always been in my life. My mom is a singer in Ghana and my dad is a songwriter, so I come from a creative background. I usually photograph black people mainly because the stories of black people are the only stories I feel equipped to tell. In my photos, I've learned to do a lot of color play.
How has your experience been with navigating the creative industry?
I feel like most of the problems I face especially as a black artist is feeling like my value is depreciated. And not only in terms of money, but sometimes, you just don't get that spot that you deserve. Since I am from and live in Ghana, I mostly encounter these problems when I try to secure a job, and it is usually due to where I am based.
Tyler Mitchell is the first black photographer to shoot a cover for Vogue in all of its history -- 126 years. How did you feel?
I first thought, wow, he's the same age as me. I love it when I see young people break barriers, because if he could do it, I could also do it. It's just a matter of time. The photos were beautiful -- and the fact that he shot Beyoncé? That's more of a reason to be inspired. However, at the end of the day, I think it's important for black artists to remember that regardless of our representation, we have great minds and intelligence, we're creative, and the art we create is powerful. No matter what happens, we'll still create.
You can find more of Prince Gyasi's work on Instagram @princejyesi.
Bobby Rogers, Minneapolis, Minnesota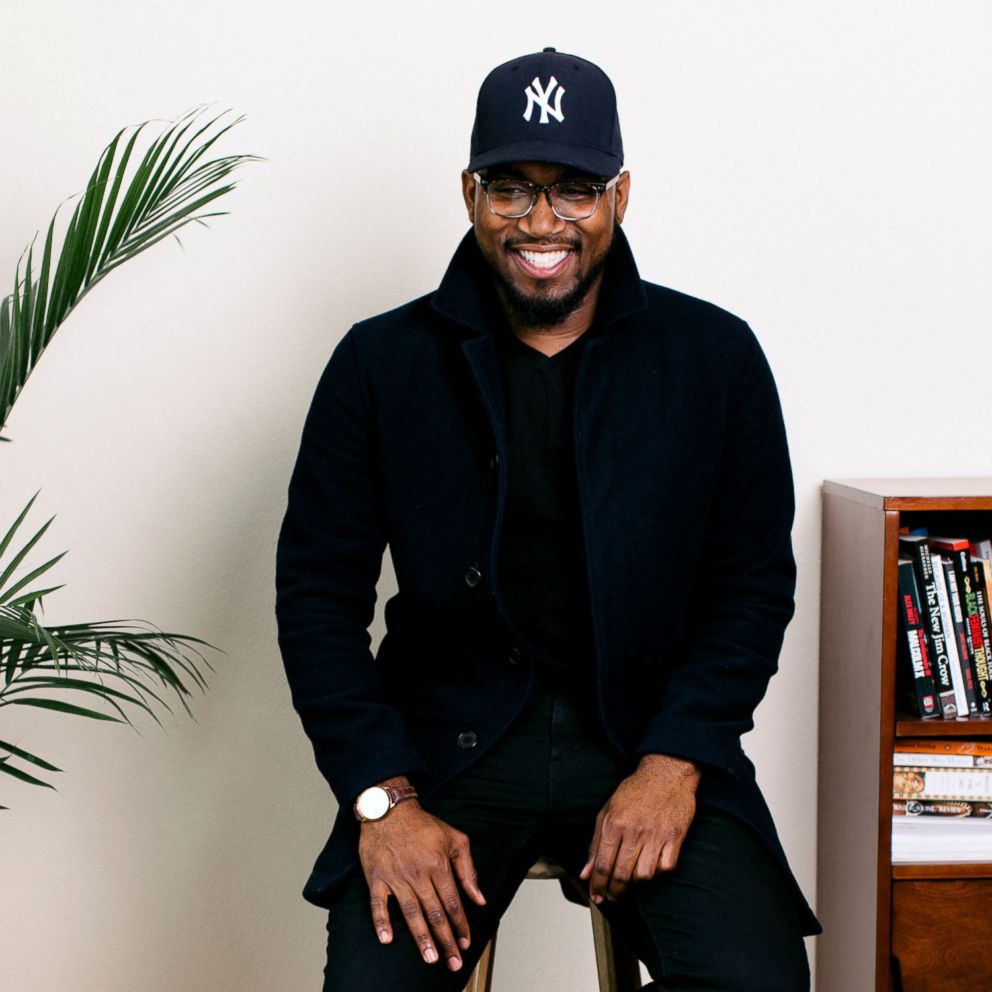 There are so many ways to tell stories. Why photography?
Through photography, I am able to capture an idea that's based in reality, while also flirting with fantasy and futurism. A lot of the work I do is centered around exploring revolutionary ideologies within black culture, and thinking about [the] diaspora and how I can create content for an entire people. Growing up, I feel like we haven't really had a depiction of our people throughout history. Everything was in our imagination. I try to explore that.
Tell us about your experience navigating the creative industry:
Within the larger photo industry, it is definitely a bit more difficult to navigate. However, what's sick about photography in our day and age is how there is this entire creative family of photographers and models and other artists. We create spaces, we thrive in those spaces, and we love each other in those spaces.
Tyler Mitchell is the first black photographer to shoot a cover for Vogue in all of its history -- 126 years. What are your thoughts on "firsts"?
When I first heard the news, I was like, "Oh, this is crazy." But then, this rush of excitement was followed by this lackadaisical feeling where I was like, "Really, this is the first time?" Though we should definitely celebrate firsts, we should also be ashamed that it's taking this long for so many doors to be open to black people for the first time. It gives hope to myself and other people in the photo community. I hope it doesn't take a long time to get another black photographer, or a black woman -- that should be their next step.
You can find more of Bobby Rogers' work on Instagram @bobbyrogers_ and www.bobby-rogers.com.
Yagazie Emezi, Lagos, Nigeria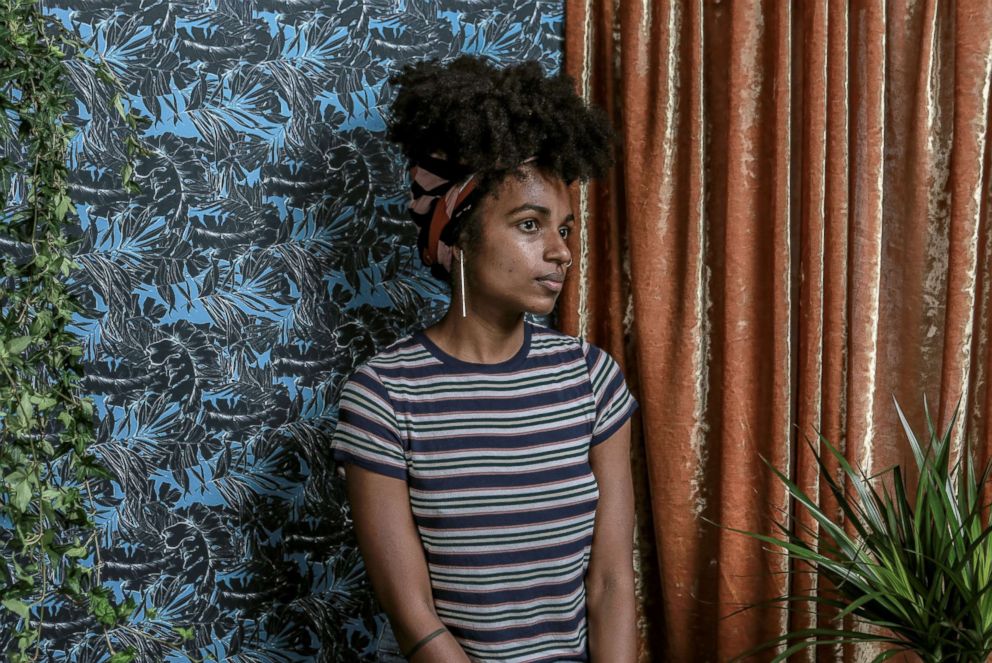 Tell me a bit about your photography:
I started photography in early 2015, originally with fashion. I'm from Lagos, Nigeria, and we're known for the "shine shine" -- as the entertainment city of the entire continent [of Africa]. I then took a job as a photographer for a nonprofit in Liberia. I'd always been interested more so in documentary photojournalism, so deciding to move to Liberia was just a step for me to get further into the documentary world.
What inspires your art?
I've always loved stories. My first job was in this public library shelving books, and I remember coming across the international section, which was really more so the African section. I saw this huge book by Angela Fisher and Carol Beckwithe; I remember looking through the images and seeing these representations of African ethnic groups from all over the continent that I have never seen before. After that, I started thinking more seriously about the stories of people I share.
Thoughts on representation in the creative industry:
In my field, there appears to be this active push for representation when we look at media. However, it's not just about [the] representation of stories, but more so, the storytellers. I think there needs to be a more active push for cultural exchanges within media. Imagine if western media came to the continent and interacted with the creatives and photographers and journalists on [the] ground -- we could have an exchange on how to properly tell each other stories.
You can find more of Yagazie Emezi's work on Instagram @yagazieemezi and www.yagazieemezi.com.