The world woke up Friday morning to the news that famed chef and longtime television personality Anthony Bourdain had died. He was 61.
CNN confirmed his death in a statement posted to Twitter on Friday.
"It is with extraordinary sadness we can confirm the death of our friend and colleague, Anthony Bourdain," the network said. "His love of great adventure, new friends, fine food and drink and the remarkable stories of the world made him a unique storyteller. His talents never ceased to amaze us and we will miss him very much. Our thoughts and prayers are with his daughter and family at this incredibly difficult time."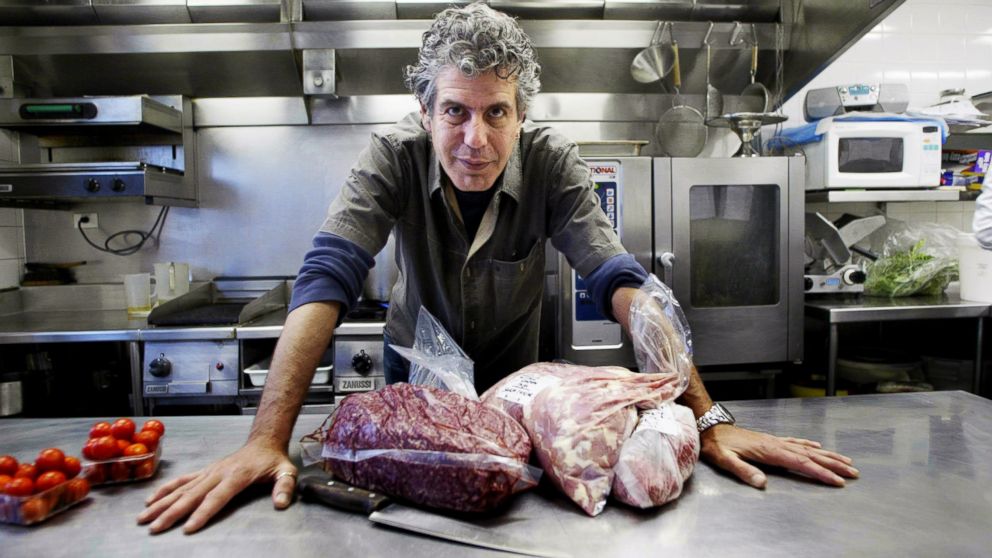 Fans of Bourdain's, including his longtime girlfriend Asia Argento, former President Barack Obama, CNN correspondent Christiane Amanpour, Rose McGowan and Gordon Ramsay immediately took to Twitter to mourn his death.
French chef Eric Ripert, who was working on an upcoming episode with Bourdain and found his friend unresponsive in his hotel room, tweeted our his prayers.
Chefs and culinary community mourns Bourdain
Cookbook author and Cooking Channel host chef Judy Joo told ABC News that she will remember Bourdain as a pioneer.
"Anthony Bourdain was a legend in the culinary world. He inspired us all, both male and female chefs alike in this crazy industry, urging us through his brazen lens to explore and push the envelope. He stood up for the truth and told us stories from every corner of the world, unapologetically," she said. "His raw style and candor made him a true pioneer for food, travel and television… merging the three genres into an adventure that made the world a little smaller, connecting us all."
Chicago celebrity chef Stephanie Izard remembered the first time she met Bourdain on the set of "Top Chef."
"Tony was very supportive of me, since the first time we met on the set of 'Top Chef' 12 years ago. When he paid me a compliment it made a long-lasting impact because simply - he was never full of s---. More well-spoken then I could keep up with. Out living life and exploring the world as I wish I could," Izard told ABC News. "I will always admire him and be thankful I got to spend a little time with him."
If you are in crisis, please call the National Suicide Prevention Lifeline at 1-800-273-TALK (8255) or contact the Crisis Text Line by texting TALK to 741-741.