Chrissy Teigen says Holly Whitaker's book 'Quit Like a Woman' helped her become sober
The cookbook author shared on Instagram last week that she is four months sober.
Nearly a week after Chrissy Teigen announced that she quit drinking, her sobriety inspired many online to follow and read the book that Teigen said she turned to, which helped in her decision to stop drinking for good.
After Teigen shared a video on Instagram of herself singing and dancing, one fan commented, "I need whatever drugs you're on!" The cookbook author responded and shared she was four weeks sober. The following day, Teigen shared a photo of Holly Whitaker's book, "Quit Like a Woman: The Radical Choice to Not Drink in a Culture Obsessed with Alcohol," which she credited as one of the driving forces behind her decision to get sober.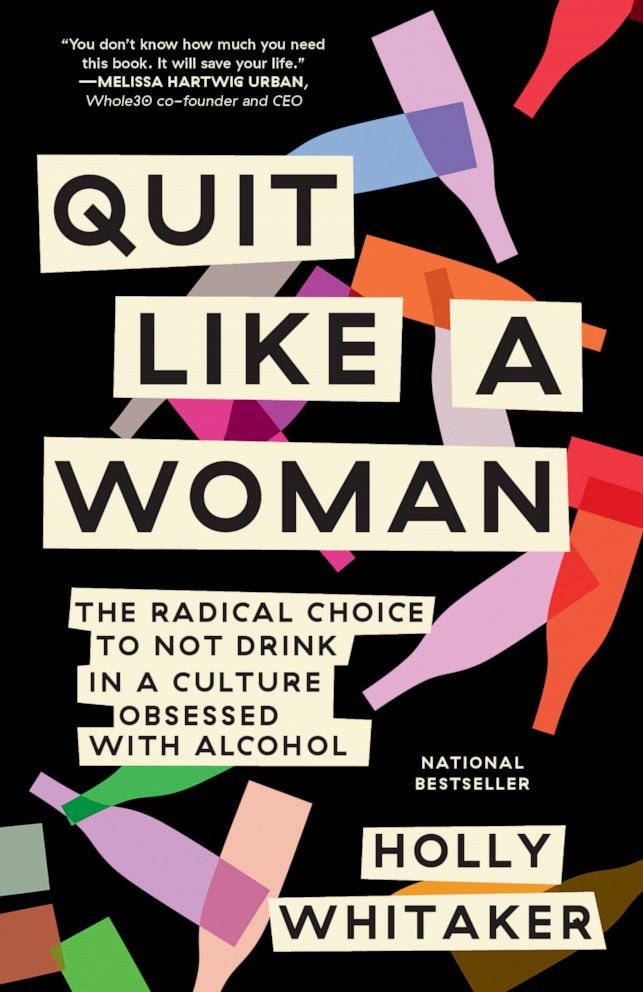 "I was done making an a-- of myself in front of people (I'm still embarrassed), tired of day drinking and feeling like s--- by 6, not being able to sleep," Teigen wrote in one of her Instagram stories, along with a photo of Whitaker's book. "I have been sober ever since and even if you can't see yourself doing it or just plain don't want to, it is still an incredible read."
Whitaker's book, which has since sold out at major retailers, discusses the theory that society pressures women to drink.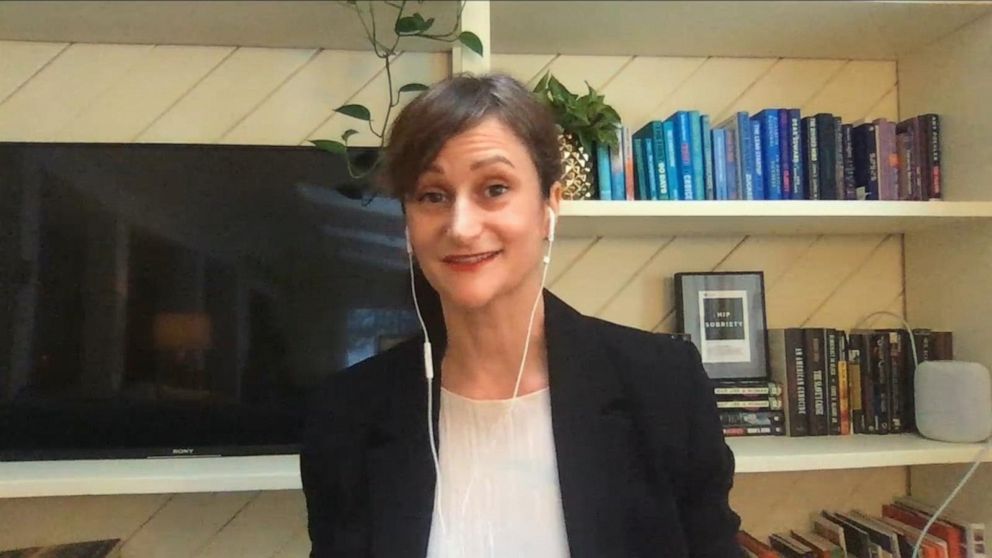 Now, with the start of a new year, many people similar to Teigen are committing to abstinence from alcohol.
"I think it's going to change women's drinking forever," Whitaker told "Good Morning America" about Teigen's choice to open up about celebrating sobriety. "For a while women have been waking up to the negative impact alcohol has on them. This, though, is a bit of a tipping point. Someone with that much influence celebrating her sobriety instead of shaming herself about her drinking is a really big deal that's going to have a massive impact."
Whitaker, who founded Tempest, Inc which is a modern recovery program to help people stop drinking, highlighted the pressures that she believes women face when it comes to the relationship with alcohol.
"I think modern women have to be everything to everyone," she explained. "So we have this really impossible situation where we keep collecting things we're supposed to be and we're sold alcohol as this way to make it all work -- it's the way we're supposed to date, celebrate and relax. It's a neuro toxic carcinogenic addictive substance -- we have an impossible situation and we're sold a drug in order to make it work and we're made sick by it."
She also emphasized the distinction between alcoholism and sobriety, that you don't have to be an alcoholic to decide to give up drinking.
"We're really told you'll only quit drinking if you're drinking alcoholically. And so we wait and ask ourselves the question, 'Am I an alcoholic?' And if the answer is no, then we keep on drinking. We're not asking ourselves the wrong question," she said.
Whitaker's top suggestion for anyone who is attempting "Dry January" is to remember "this is just an experiment -- if we go into this thinking we have to dominate it and be perfect at it we're missing the point of it."
"My number one tip is to be extremely compassionate with ourselves. It's a hard thing to do, to not drink," she said. "When you mistakes, as you will, this is a chance to be compassionate and come back into it and not beat yourself up for it."