Danai Gurira is gearing up for the return of the second half of The Walking Dead's season 9, which premieres Sunday.
The series recently underwent major shifts in story development and cast, with actor Andrew Lincoln (Rick Grimes) leaving the post-apocalyptic drama.
"It's been a big transition this year with the Rick character leaving and then we leaped six years forward, which was kind of thrilling to do that," Gurira told "Good Morning America." "But there's a lot of information, a lot of mystery around what happened in those six years and we have a new enemy that's kind of the scariest yet.
She continued, "We can't tell when they're coming at us so it's a whole new thing."
Gurira said she often gets absorbed into the show's world and powerful storylines.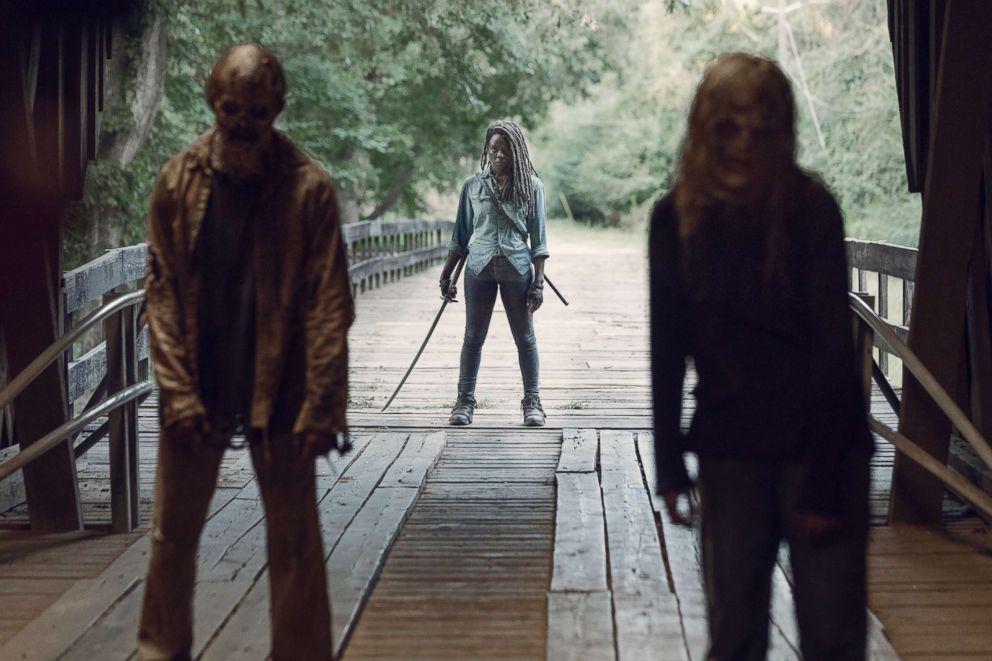 "You do go home with it...the story [is] in you and on you," she explained of the show, which has just been renewed for season 10.
"It's beautiful that we have 'TWD' family as we call it so [we have a] really great network of people."
Another family Gurira is grateful for is her "Black Panther" family.
The cast will attend this year's Oscars; the superhero film has been nominated for best picture.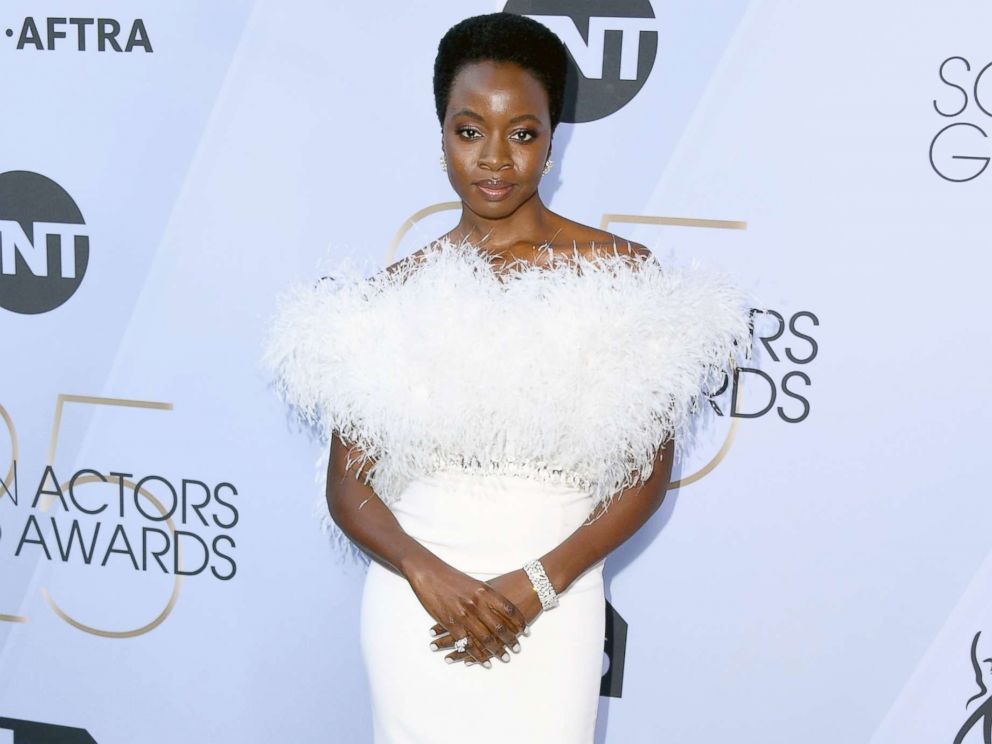 "We just came into it really wanting to make something that was alive and resonate and we poured all we had into it," Gurira said. "We knew it was an unusual moment. It was a new platform to create something like this...we just committed every day fully and we were such a team, which was such a blessing. We became a family."
As for what she can tell us about "Black Panther 2," Gurira replied, "I can tell you absolutely nothing."
When she's not on set, Gurira runs a newsletter on the 14th of every month called "Love Our Girls," which brings awareness to issues women and girls face around the world and calls for more gender equality, she said.
"My birthday is the 14th of February, so I said, 'I want to make my Valentine's about girls and women,'" Gurira added.
The Walt Disney Company is the parent company of ABC News.