— -- Members of the "Dancing with the Stars" tour are on the mend after they were caught up in a massive pileup on I-35 in Ames, Iowa, on Monday.
A winter storm snarled traffic and caused dozens of crashes in Iowa, with one of the tour buses used to transport cast and crew for the "Dancing with the Stars: Live! Light Up The Night" tour involved.
"All cast and crew members are fine, with some recovering from minor injuries," tour organizers said in a statement.
Jordan Fisher, who won the latest installment of the ABC competition series, tweeted about the accident, saying "Thank God for the safety of our crew."
The tour's show at the Stephens Auditorium was cancelled Monday night.
The accident involved over 50 vehicles, and one person was killed, according to Iowa State Patrol Sgt. Nathan Ludwig. Ludwig said about a half dozen people were critically injured in the accident as well.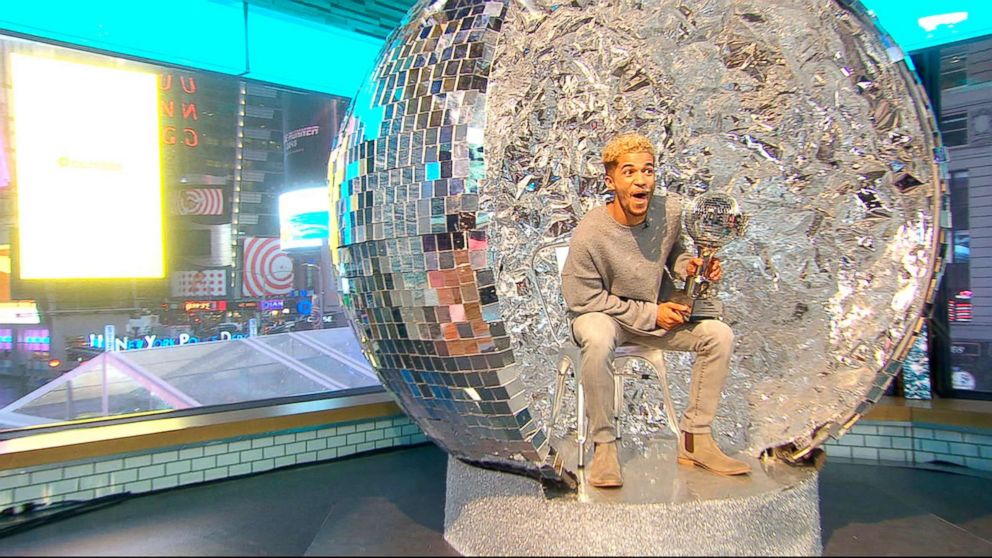 "To anyone involved in the accident, the entire cast sends their best wishes for a speedy recovery, and their deepest apologies to all of the fans who have been waiting to see the show tonight," organizers said.
About 7 inches of snow fell in central Iowa on Monday. The southbound lane of I-35 was closed much of the afternoon before reopening later in the evening.
Actor Frankie Muniz, who is also on the "Dancing with the Stars" tour, had tweeted about the dangerous weather conditions earlier in the day on Monday.