New details of late R&B star Aaliyah's life are being revealed nearly 20 years after her death.
Author Kathy Iandoli's new biography, "Baby Girl: Better Known As Aaliyah," out Tuesday, includes never-before-told stories about the hitmaker's music, her relationships and the evolution of her career.
Iandoli's book also explores Aaliyah's long-lasting influence since her tragic death in a plane crash on Aug. 25, 2001, at age 22.
During an interview with "Good Morning America" Iandoli shared more about her reverence for the late music icon and what drew her to creating this biography.
"I wanted to create something that celebrated her because I was sick and tired of the other static that was coming in about her -- the other things, the other news -- and there's only really one way to tell a story and it's to provide this panoramic view of the artist," she explained.
The author and music expert said Aaliyah's death was overshadowed by the 9/11 attacks, so many fans "weren't able to grieve."
"What started to happen over the years was Aaliyah became an aesthetic -- she became this like mythical creature, she became almost like a statue, a piece of iconography," Iandoli said.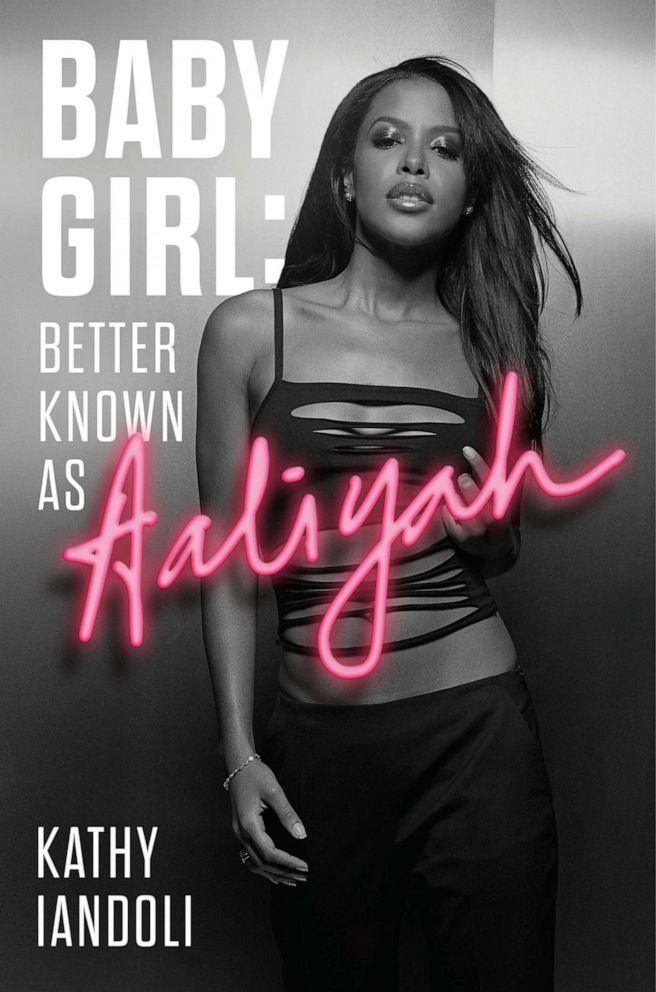 The book covers many points of Aaliyah's career and her personal life, including her secret -- and brief -- marriage to disgraced rapper R. Kelly in 1994, when she was just 15 and Kelly was 27. The marriage was later annulled.
"I didn't want to bring this up, but over the years and after watching 'Surviving R. Kelly' I felt it was an obligation as a fan, as a journalist and as a woman to address it," Iandoli said, describing the union as an "abusive connection where someone trusted her producer and was preyed upon."
In the book, Iandoli also acknowledges the possibility that the late singer may have been drugged before boarding her final flight.
"I had to tell the story as it was told to me and as the off record multiple people who spoke about the incident said to me as well," she said.
"You can't be told that someone was handed a pill and moments later was brought upon a plane -- after moments before that she was adamant about not getting on," she continued. "Now, whatever that pill was, I can't say. But what I can say is that she didn't want to get on the plane."
Ianoli is clear in stating that this is just a possibility; she is not saying it happened or did not happen.
Back in August, she tweeted, "Speaking with Aaliyah fans all week, and I want to be very clear: the headlines suggesting my book says she was drugged and carried on a plane are NOT what is written in my book. The news outlets have been twisting this story for days, and it's getting to be too much."
"Baby Girl: Better Known as Aaliyah" is now available.