Singer Demi Lovato and her mother Dianna De La Garza say it was family who helped them both recover from their struggles with eating disorders and substance abuse.
The powerhouse mother-daughter duo joined "GMA" to discuss De La Garza's new memoir, "Falling with Wings: A Mother's Story."
"Demi is the one that gave me the courage because she was being so open and honest and vocal about her struggles and I saw how much it was helping people everywhere," De La Garza said. "When I was writing my book, I thought, 'I want to be honest and open and tell the whole story.'"
Her book takes a candid look at the struggle with fame and mental illness and what's possible with the love and support of family.
"Despite how far and how hard we had fallen as a family, we had restored our wings through therapy and were able to soar toward a brighter future as a family together," De La Garza said. She admitted that her idea of what success looked like, in the beginning, was "totally wrong."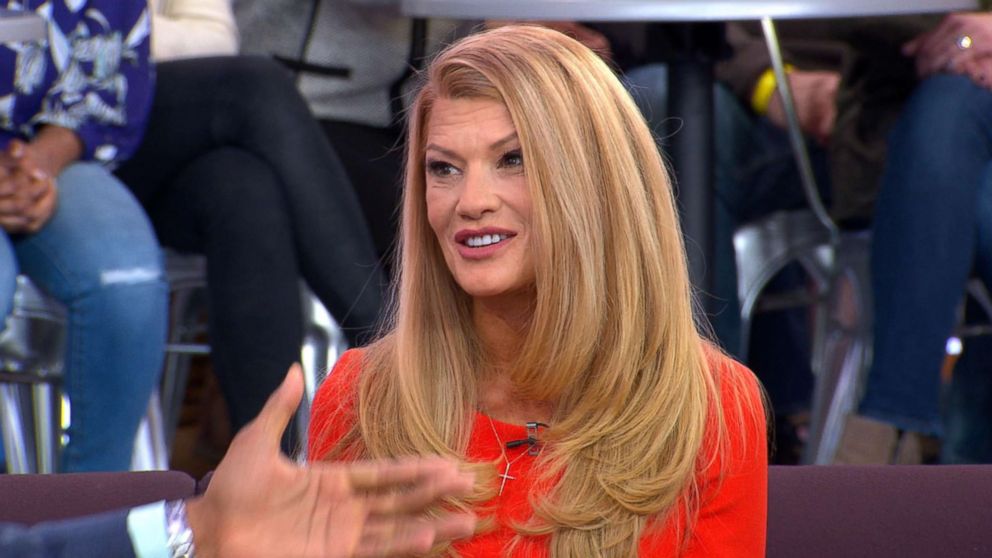 "The reality for me today is being mentally and physically healthy, plus being able to work a job that you truly love every day of your life. That's what I think really equals happiness," she continued.
Since De La Garza first went into treatment in 2011 for substance abuse and eating disorders, she said she hardly recognizes the woman she is now as a result.
"I think the woman that went into treatment when I finally did accept help, I think she was a really broken, tired, sick girl," De La Garza explained. "And now our lives are so different. I mean, we're healthy, we're happy -- all the things that we've been working on I think that that's the strong person I am today."
Lovato added, "I know it's not easy to be open with the world and for her to share her story is something that I'm extremely proud of."
Lovato also said she's noticed a significant change in her mom's overall well-being. "She kind of had a cloud over her and now she glows and she is just so cheerful and she's the most positive person I know," she said, sitting by her mom's side.
Lovato is celebrating six years of sobriety and said that her own goal of helping others is what has really helped her reach this milestone.
"One of the reasons I stayed sober is because I want people to know that it is possible for you to get help and to recover. It's something that's very important, that people know that you're able to ask for help these days and people will help you," she explained.
Her mom echoed that advice, adding, "Reach out and get help from wherever you can, family, friends, community programs, whatever you can do. Reach out and get help because it is a good thing."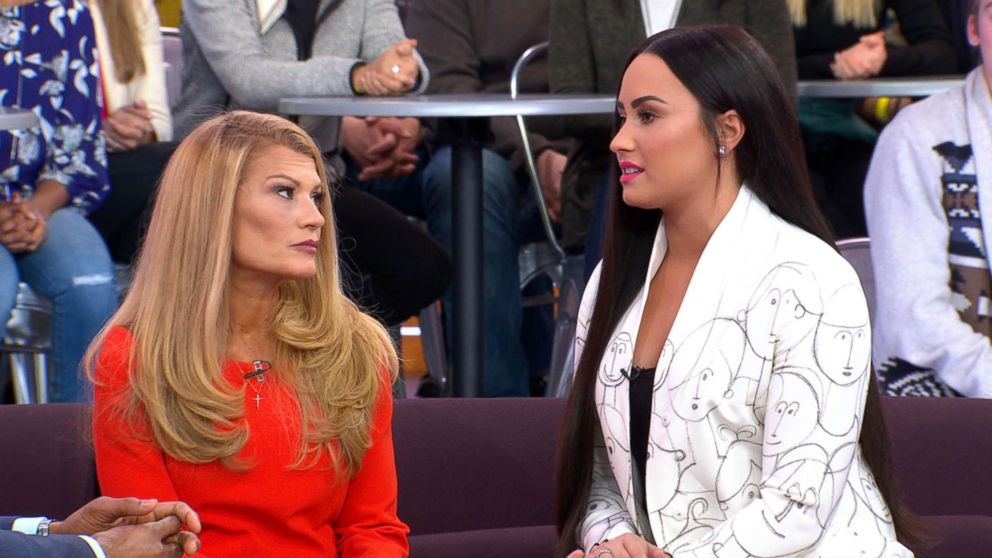 Lovato is a former patient-turned-advocate and now co-owner of the Comprehensive Assistance Support Treatment [CAST] Centers, a wellness and recovery center that personally helped her during her battle with substance abuse.
She will be bringing the CAST program on the road for her upcoming concert tour to help motivate others. "If you sign up and you're going to the concert you can come to this motivational speaking [before the show]," she said.
Lovato recently invited "GMA" co-anchor Robin Roberts to give a motivational talk at one of the events and said she is "somebody that is so inspirational and I love her to death, so I'm very grateful that she's coming."