Everything you need to know about Disney and Pixar's history-making film, 'Soul'
"Soul" is Pixar's first film with a Black lead character.
Disney and Pixar gave fans the best present on Christmas Day -- the release of "Soul" on Disney+.
The animated film tells the story of a middle school band teacher, Joe Gardner (voiced by Jamie Foxx), who gets a gig at one of the hottest jazz clubs in New York City.
After accidentally falling through a sewer grate, he ends up in "The Great Before," a fictional land described in the film's synopsis as "a fantastical place where new souls get their personalities, quirks and interests before they go to Earth."
Tina Fey voices a soul in the film, named 22, who teams up with Joe in his quest to return home. During their time together, he teaches her a thing or two about the best parts of life and humanity.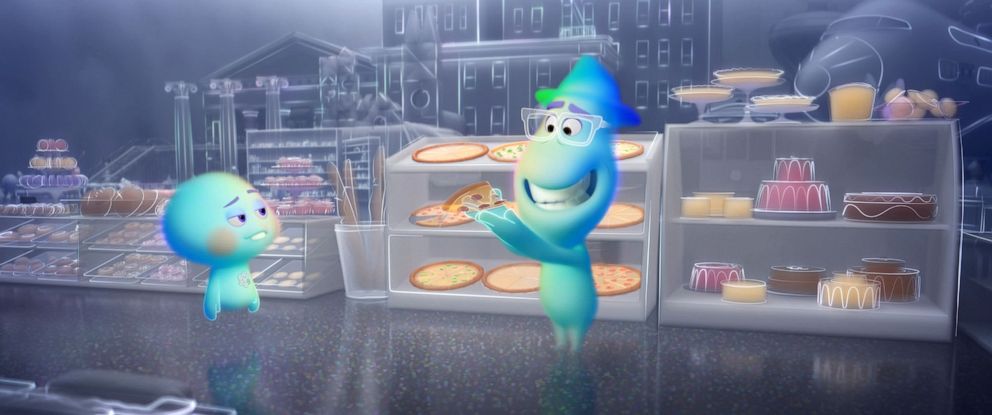 The film also stars Angela Bassett, Ahmir Khalib "Questlove" Thompson, Phylicia Rashad and Daveed Diggs. The film's co-director and screenwriter, Kemp Powers, previously called the cast, "one of the most international diverse cast we've ever seen in a Pixar animated film."
Here's what you need to know about "Soul":
1. The animated film is history-making
"Soul" is Pixar's first film with a Black lead character, played by Foxx. The animation film studio has released 22 feature films -- its first was "Toy Story" in 1995.
In an interview for "Popcorn with Peter Travers," Foxx told the film critic about taking on the role and why he thinks it's so important.
"It's great to have things like this, man," he shared. "You think about what we've gone through this past year -- humanity needs a shot in the arm of soul and goodness and happiness and smiles. A reminder that we live in a place, especially in America, that is full of freedoms that in other places of the world, we just don't have."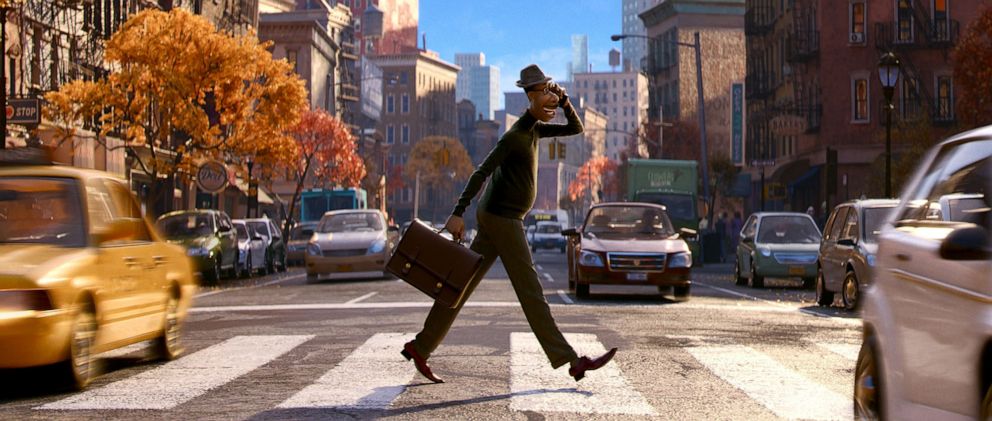 Foxx also reflected on projects throughout his career that led to his starring role in "Soul."
"When I first got to LA -- 'In Living Color' --- I didn't even know that Black people can run their own thing ... because when we were on 'In Living Color' we didn't even question it, we were just doing it," he said, referring to the popular '90s comedy series he appeared in.
"We were blazing these trails with the Wayans and everything like that," he continued. "And then going on from there to 'The Jamie Foxx Show' ... created by a Black man -- myself -- and Bentley Kyle Evans. It's just a natural progression. It's wonderful that Pixar is doing this, and I accept that honor."
The film's co-director, Pete Docter ("Up," "Inside Out"), spoke to "Entertainment Tonight" about the details behind Joe's character and the respect that went into crafting him.
"Once we knew he was a jazz musician, we felt like, 'Jazz grew out of Black culture. How can we not make him Black?'" he told the outlet.
"Once you start researching jazz at all, it's Black foundational music," one of the film's producers, Dana Murray, said in a separate interview with Polygon. "So, at that point, we were like, 'Well, we need help.' So we found Kemp [Powers] and that's when he came on."
Powers said he used his "own experiences" as a Black man to help shape the character.
"I don't want to speak for anyone else, but there might've been some fear. Like, we don't want to mess this up," he said. "I just started pouring my ideas based on my own experiences into him. But I was also really clear from the beginning that I'm one guy from New York who happens to be Black. I don't represent all Black people."
2. Many steps were taken to ensure the film is 'culturally authentic and truthful'
At a panel discussion for "Soul," Powers explained more about why it was necessary for many Black voices to weigh in on all aspects of the film.
"While people who are from my background, ethnically, and from my city might recognize a lot of the elements of Joe's life and my life," he began, noting that both him and Joe are around the same age, 45 or 46, and grew up in New York City, "I don't represent every single Black man's experience."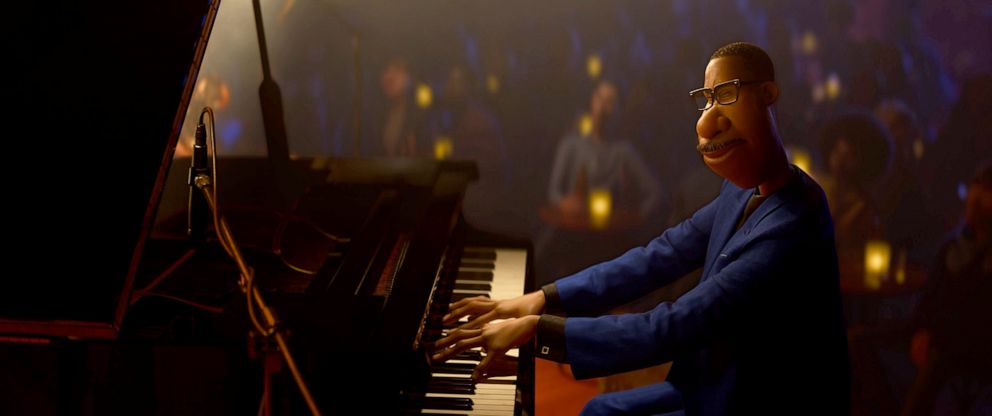 This led to the creation of the film's "Internal Culture Trust," which was comprised of Black Pixar employees who provided guidance while the film was made, Murray said during the panel.
They also reached out to notable names, like cinematographer Bradford Young, pianist Herbie Hancock, jazz drummer Terri Lyne Carrington, musician Jon Batiste and more to weigh in on the film.
"This group watched our story reels, gave us story notes, they looked at the character designs and the sets all as they were being built," Powers said. "They even helped us review the animation."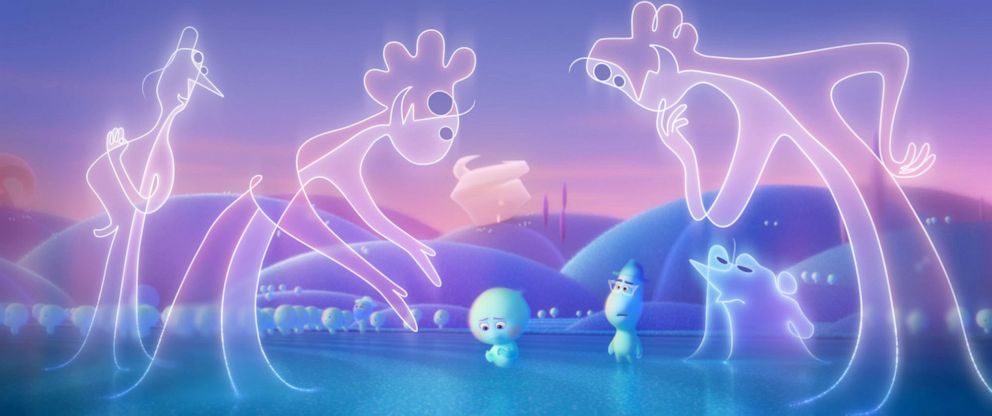 "It was really important to us that we didn't just invite people in to rubber stamp the work that we were doing," he added.
3. Renowned artists are behind the music in film
The Grammy-nominated musician Batiste created the film's jazz compositions and arrangements, and Academy Award winners Trent Reznor and Atticus Ross composed the score of "Soul."
Batiste, who also fronts the house band for "The Late Show with Stephen Colbert," said it was a "privilege and an honor" to create music for the animated film.
He described the creation process as "a great balance gone between two different worlds -- the great beyond where souls are born and the jazz realm of New York City in the clubs and in the scene in the jazz world."
"Soul" is available for streaming on Disney+ on Dec. 25. A subscription to Disney+ costs $6.99 per month or $69.99 per year. There is also a bundle option that features Disney+, ESPN+ and Hulu for $12.99 per month.
Disney is the parent company of ABC News and "Good Morning America."
Editor's Note: This story was originally published on December 14, 2020.