Nearly two decades after his death, publishers are releasing a new book from legendary author Dr. Seuss, featuring the kind of fantastical drawings that have inspired children for years.
"Horse Museum," the never-before-released book from Dr. Seuss, whose real name was Theodor Geisel, will hit bookstores this September, and features the author tackling a topic that has always fascinated him: art.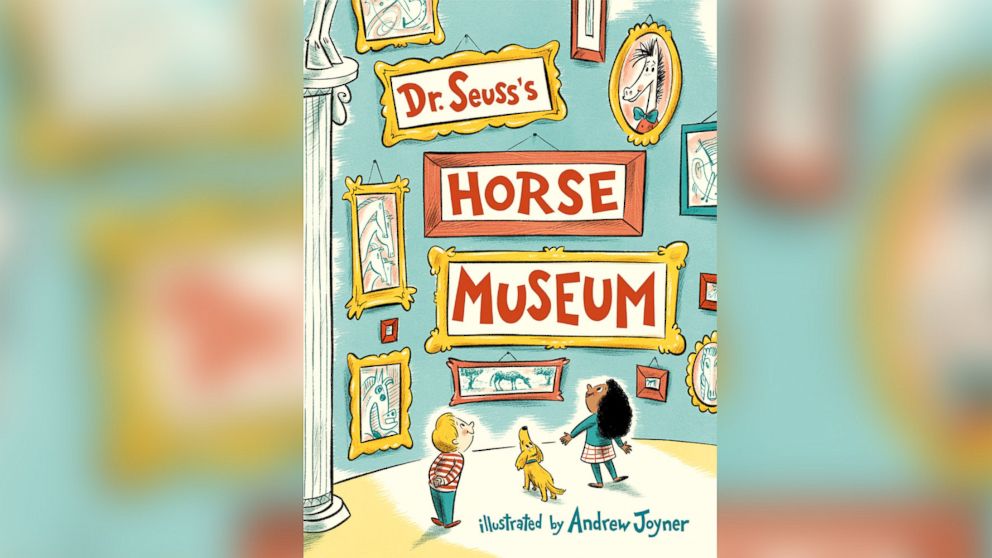 "It is all about the creative process, how artists look at things, how they think about things and how they show us what they see," Cathy Goldsmith, one of the book's publishers and a former art director who worked directly with Geisel during his lifetime, told "GMA."
"And this is something that I think Ted spent an awful lot of time thinking about," Goldsmith added.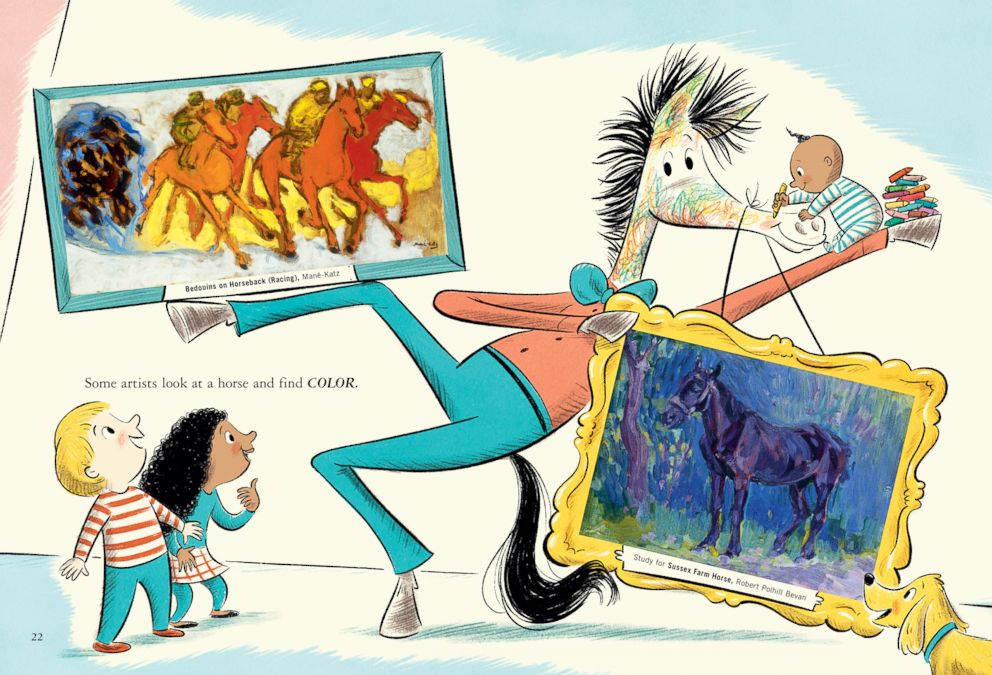 The manuscript and very rough sketches were discovered after Giesel's 1991 death, in the same box of papers that held what became the 2015 book, "What Pet Should I Get?"
"The manuscript for this book was about 80 percent complete," Goldsmith added. "We had no finished art whatsoever, so there was no possibility that this could be a book that we published with Ted's own art."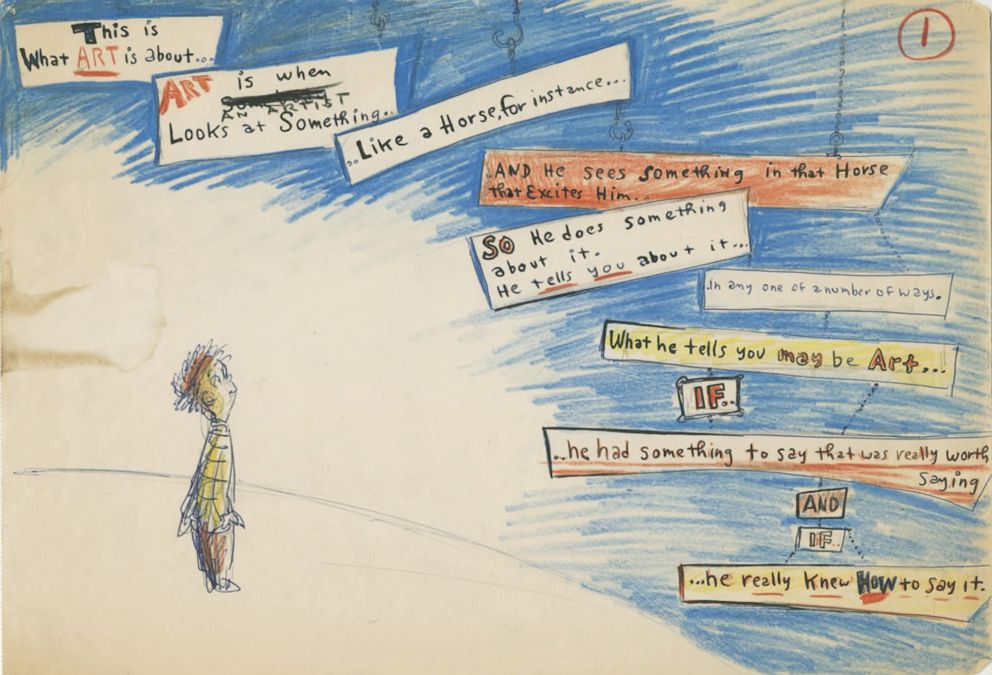 With the collaboration of Australian illustrator Andrew Joyner, "Horse Museum" aims to delight young and old readers in a new way, coming off the page with the same sort of visual zest and exuberance that made Geisel such an icon.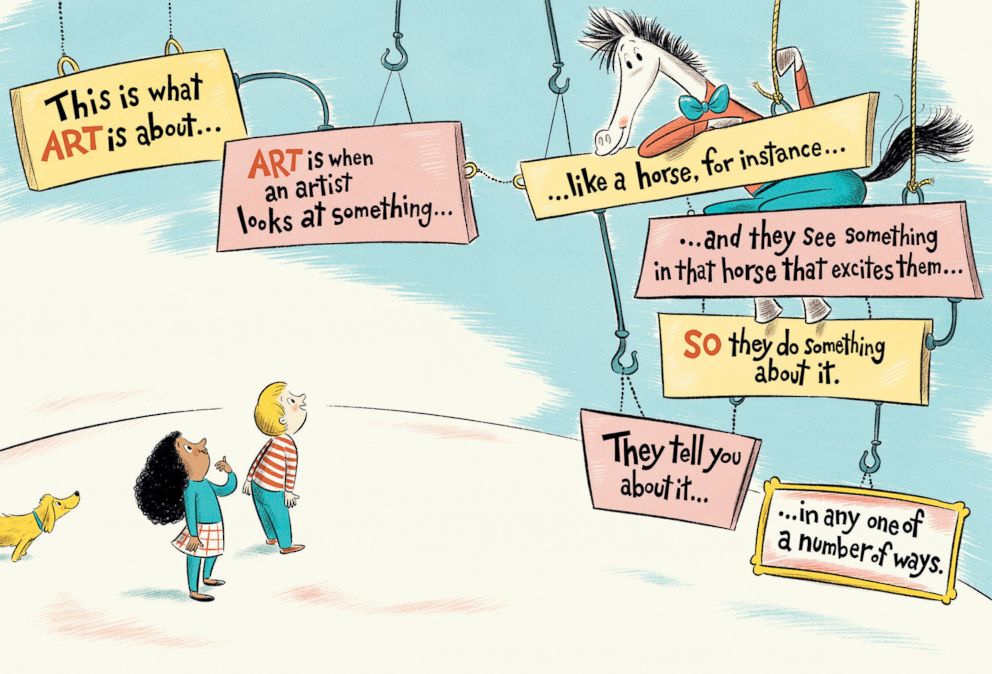 "What is nice about it is that it has its origins in Seuss, but it is not a Seuss wannabe," Goldsmith said. "It's not like we hired somebody to imitate what Ted would have drawn."
"He is inspired by the sketches that Dr. Seuss left behind but he is not hemmed in by them," she said of illustrator Joyner.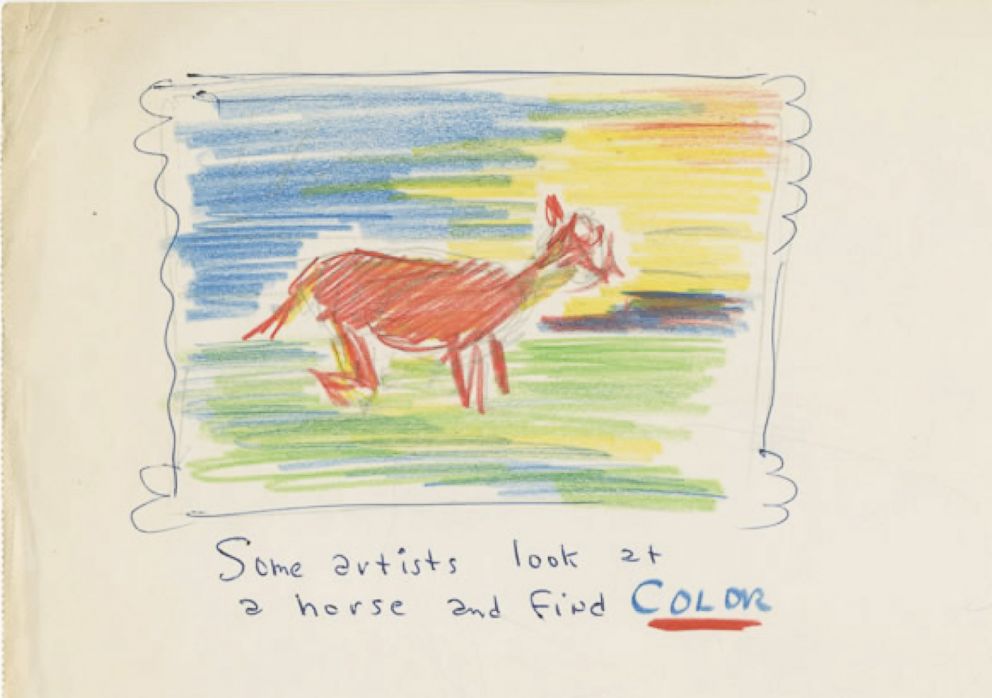 Following Geisel's lead, Joyner visually interpreted each of the horses in the book in their own way.
With the new book, Goldsmith said they hope to send "a message about creativity and sharing the creative process."
"I'm also hoping that we can introduce children who have never even heard of a museum, never mind gone to one. That would be wonderful," she added.