Elton John's youngest son Elijah Joseph Daniel turned 8 years old on Monday, and the music legend shared some photos of his birthday celebration on social media.
The Grammy Award-winning artist showed off decorations inside their home for Elijah's big day in the photo series.
One snap featured a huge balloon banner hanging on a bookcase that read, "Happy Birthday Elijah," as well as multi-colored flags hanging from the ceiling.
John also posted a photo of a big number "8" made entirely out of balloons, adorned with balloon figures of the characters from the video game Super Mario Brothers.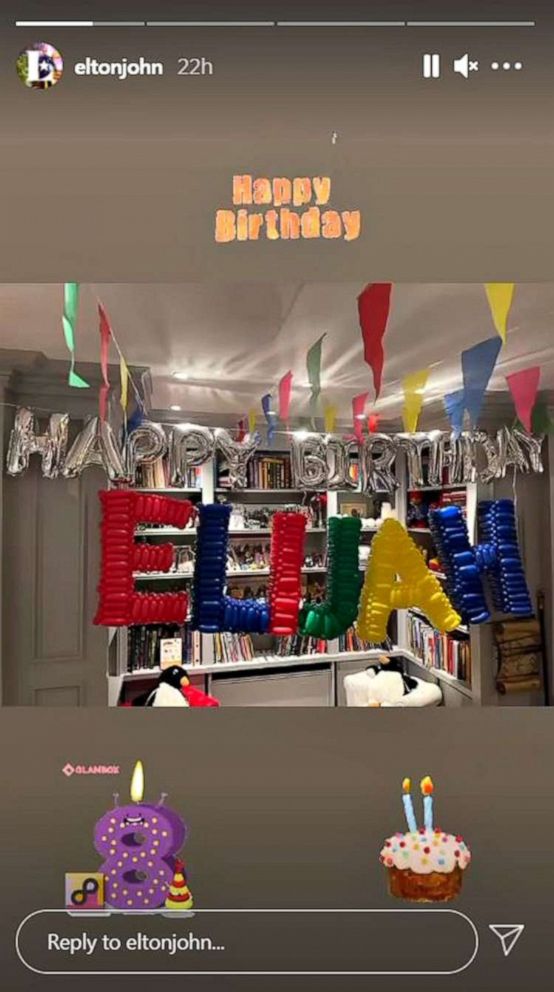 Elijah also got a three-tier Super Mario-themed cake for his birthday.
John shared a snap of the colorful cake inscribed with the words "Super Elijah." A folded T-shirt that reads, "I'm the youngest. The rules don't apply to me" was also shown in the photo.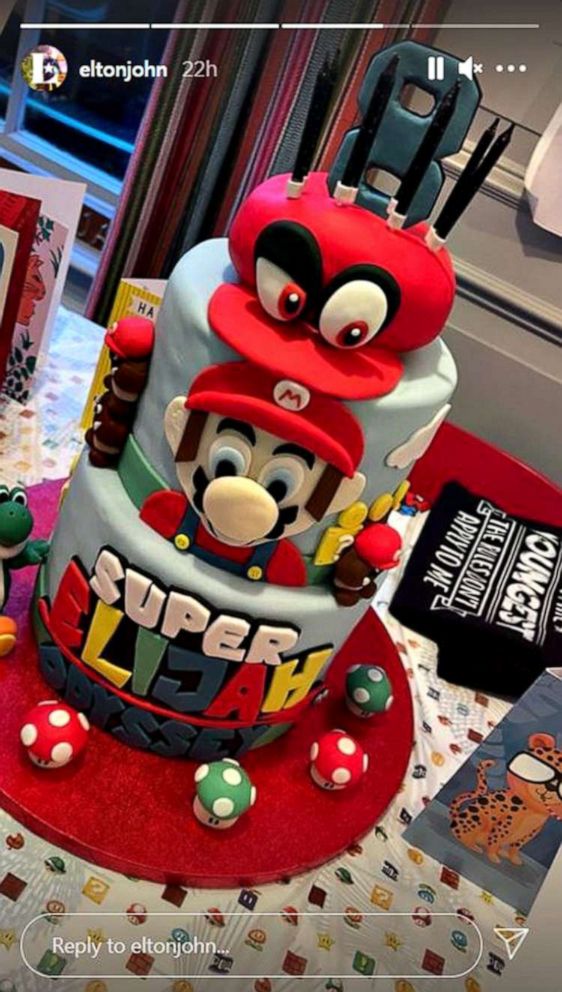 The final image John shared showed Elijah himself, posing in the kitchen in a black mask.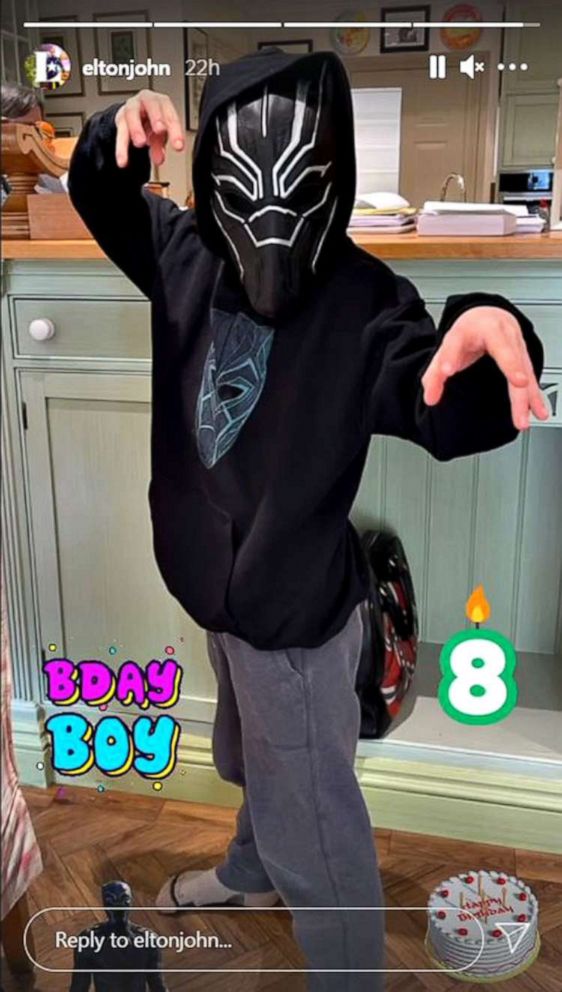 John's husband, David Furnish, shared the same images on his own account.
Elijah's brother, Zachary Jackson Levon, just turned 10 on Christmas Day. Both boys' third names were inspired by their dad's classic songs, "Daniel" and "Levon."