As Alex Borstein of "The Marvelous Mrs. Maisel" accepted the Emmy for best supporting actress, she shared a story of how her grandmother survived the Holocaust.
Interested in
Emmy Awards?
Add Emmy Awards as an interest to stay up to date on the latest Emmy Awards news, video, and analysis from ABC News.
Borstein said she was dedicating her win "to the strength of a woman. To ['The Marvelous Mrs. Maisel' creator] Amy Sherman-Palladino, to every woman on the 'Maisel' cast and crew" -- as well as to her mother and her grandmother, who she said lived through the Holocaust.
Borstein said her grandmother survived by turning to a guard when "she was in line to be shot into a pit."
"She said, 'What happens if I step out of line?' And he said, 'I don't have the heart to shoot you, but somebody will,'" Borstein said. "And she stepped out of line. And for that I am here, and for that my children are here. So step out of line, ladies."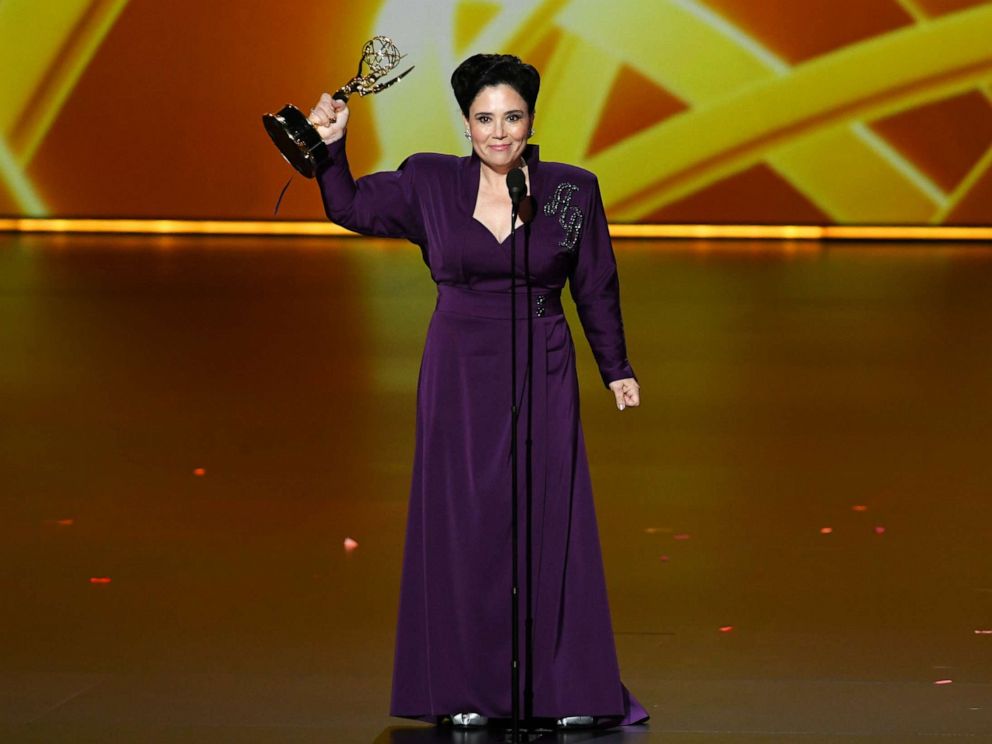 Borstein, for the second year in a row, won the Emmy for best supporting actress in a comedy series for her role as manager Susie Myerson on Amazon's "The Marvelous Mrs. Maisel."
Backstage at the awards show, she explained why she decided to discuss her grandmother.
"My grandmother was the strongest woman I knew and I get choked up every time I talk about her," Borstein said. "She was an amazing person and an amazing story, and focusing on the strength of women now and how we've come a long way, and it's bulls--t. They've always been there. These women have always run the roost and I come from a long line of bulldozers and I'm proud."