The time is now to see Lin Manuel Miranda's animated musical "Encanto," currently surging in popularity on Disney+. Set in Colombia, this tale of a magical Latino family whose magic is fading is the frontrunner to win the Oscar as best animated film -- but not on looks alone.
It's the sound of "Encanto" that has made this burst of Disney enchantment a cultural phenomenon. The film's soundtrack of eight songs from the hip-hop genius of "Hamilton" just knocked Adele off the top of the Billboard charts. And the album's breakout dance ditty, "We Don't Talk About Bruno," is selling more than the juggernaut "Let It Go" from "Frozen."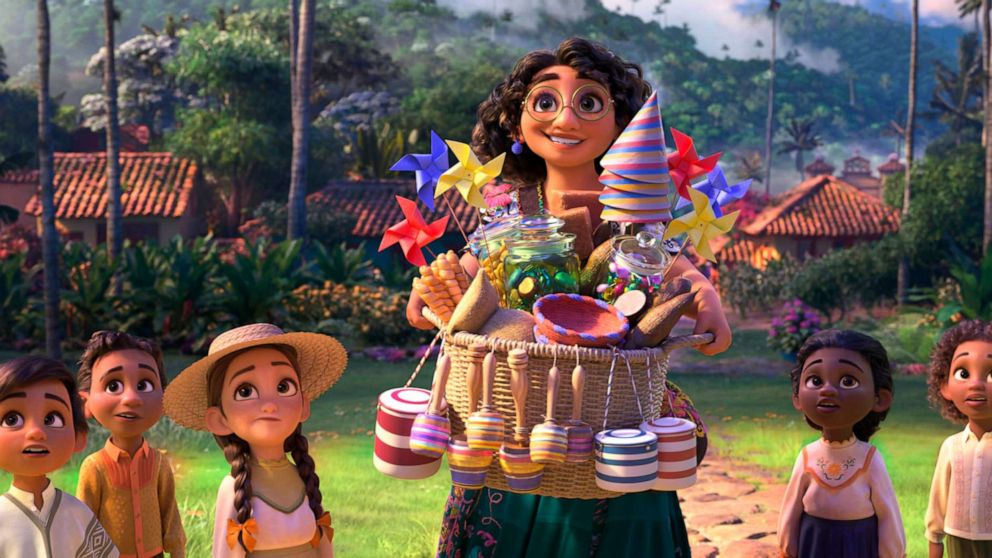 "Encanto" caps a hell of a year for Miranda, who also did the songs for the animated "Vivo," saw his Broadway success "In the Heights" turned into a fab movie musical the public foolishly ignored, and made a smash screen directing debut with "Tick, Tick . . . Boom" with an awards-bound Andrew Garfield in the role of the late "Rent" composer Jonathan Larsen.
"Bruno" is indisputably one of the best movie tunes ever, though the Academy inexplicably chose not to consider it for the best song Oscar, placing its focus on the soft ballad "Dos Oruguitas." If Miranda takes the gold statue for that one, he'll become an EGOT, one of the rare creative artists to win an Emmy, a Grammy, an Oscar and a Tony. Consider it done.
To experience "Encanto" again or for the first time reveals Miranda as a pioneer in taking music to the next level on stage and screen. All credit to screenwriter Charise Castro Smith and her co-directors Byron Howard and Jared Bushda ("Zootopia"), but it's the Miranda songs, in English and Spanish, that have struck a nerve with audiences.
In the first song, "The Family Madrigal," we meet the clan. Having fled violence in their native land, the displaced Madrigals build Casita, a house with a mind of its own (those flapping shutters!) set in the Colombian hillside town of Encanto. The Madrigals are all possessed of special powers, from shapeshifting to healing, except for Mirabel (voiced by Stephanie Beatriz).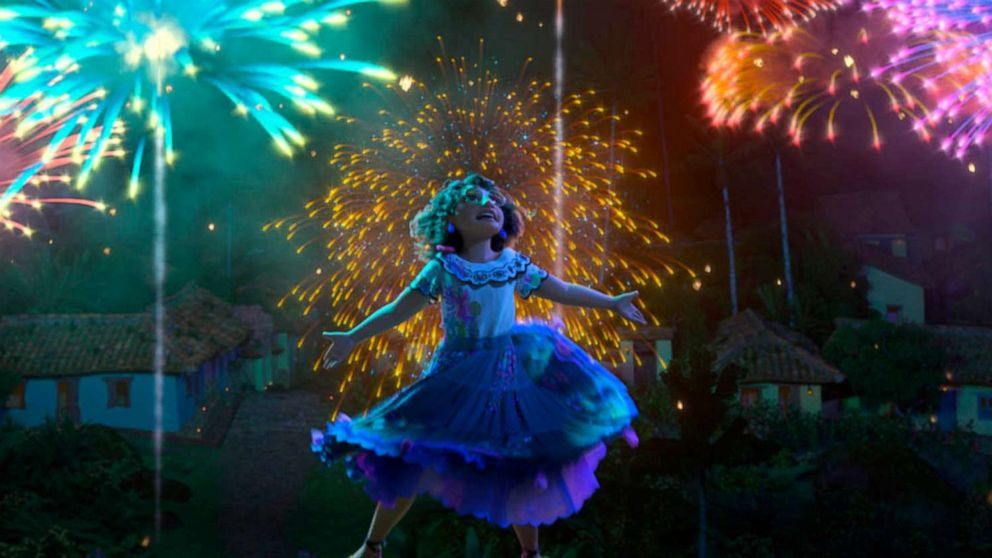 In "Waiting on a Miracle," Mirabel sings of her loneliness when the family takes a group photo without her. But it's Mirabel who steps up when Abuela Alma (Maria Cecilia Botero) reveals that the candle that conveys magic powers is in danger of being snuffed out.
The fading of magic also panics Mirabel's sister Luisa (Jessica Darrow) whose terrific song "Surface Pressure" shows the worthlessness she feels as her strength diminishes. It will be up to Mirabel -- the Cinderella of this story -- to restore her family's magic. No fair telling you how.
Next comes a visit to Uncle Bruno (John Leguizamo), the black sheep driven away for his ability to see the truth, no matter how scary: "A seven-foot frame/Rats along his back/When he calls your name/it all fades to black." Hardly lyrics to set your toes tapping, but say yes to frisky Bruno and there's no way you won't want to get up and dance dance dance.
The rest of the songs range beautifully from the tender guitar strains of "Dos Oruguitas" (Two Caterpillars) in which Abuela tells how she lost her husband and first received the miracle to the soul-stirring "Colombia, Mi Encanto," which celebrates community as a life force.
Don't look here for a Prince Charming or a hissable villains. Family is this movie's superpower and when those caterpillars morph into yellow butterflies like something out of the pages of Colombian author Gabriel Garcia Marquez, "Encanto" spins visual miracles. But the real magic is in Miranda, who gives this spellbinder a heart that sings and a spirit that soars.
Disney is the parent company of ABC News.