"The Flash" star Grant Gustin has responded in a passionate Instagram post over a since-deleted leaked photo of a new costume he'll be wearing for the show's upcoming fifth season.
In the post, the actor was candid about his struggles to pack on pounds to play the superhero, while also slamming those who think it's OK to judge someone's physique on social media.
Some people had commented on the leaked photo and said that the 28-year-old actor looked unnaturally thin in the costume, and even questioned his health.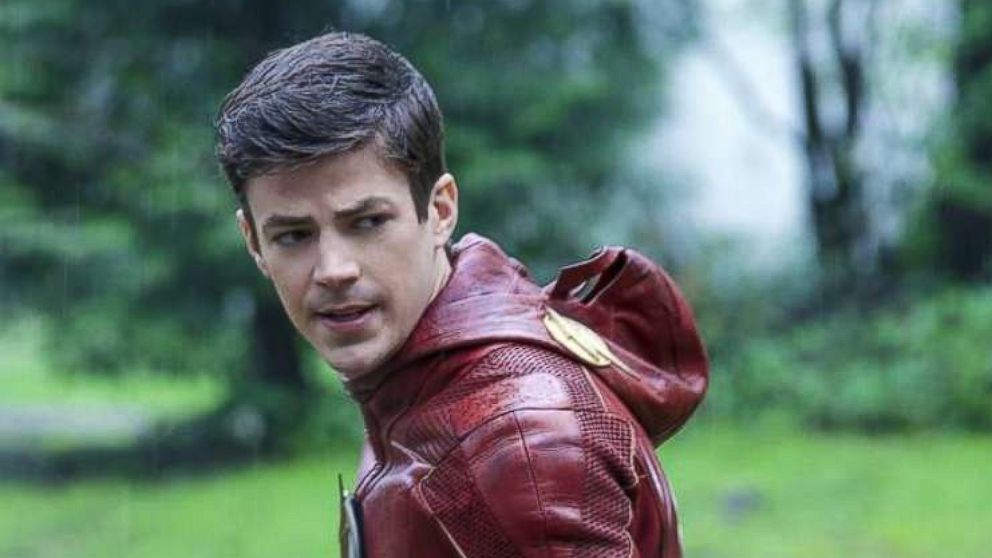 Guston's response railed against what he considers a "double standard" when it comes to body shaming men.
"That's a terrible photo that I was unaware was being taken, much less being posted," he wrote Wednesday. "Some things need work and they will be worked on. We'll get there."
"As far as the body shaming. That's what pisses me off. Not even just for my sake. I've had 20+ years of kids and adults telling me or my parents I was too thin," Gustin continued.
"There's a double standard where it's ok to talk s--- about a dude's body," adds Gustin. "I do my best to stay in shape and add as much size as I can throughout these seasons. I'm naturally thin, and my appetite is greatly affected by stress."
Gustin goes on to explain that stress "ebbs and flows for me throughout the season. Thus, gaining weight is a challenge for me."
He also seized the opportunity to encourage body-shaming victims.
"I went to an audition for a role I never dreamed I'd actually book. But, here I am 5 seasons later. I'm happy with my body and who I am and other kids who are built like me and thinner than me should be able to feel the same way."
After he posted his note, co-stars like Danielle Panabaker and even Olympians like Chloe Kim praised the bravery to speak his truth and be honest.
David Harewood, star of "Supergirl," wrote: "Love this Grant. Power to you bro."
The post has over half a million likes in less than 24 hours.
Season 5 of "The Flash" debuts October 9 on The CW.