The cast of "Friends" is mourning the loss of James Michael Tyler. The actor lost his battle with prostate cancer on Sunday. He was 59.
Tyler portrayed Gunther, the manager of the Central Perk coffee shop and perpetual admirer of Jennifer Aniston's Rachel Green throughout all 10 seasons of "Friends," which ran from 1994 to 2004.
"Warner Bros. Television mourns the loss of James Michael Tyler, a beloved actor and integral part of our FRIENDS family," the official "Friends" Twitter account shared. "Our thoughts are with his family, friends, colleagues and fans."
The actor's "Friends" castmates -- all six of the core actors, including Aniston, along with Courteney Cox, Lisa Kudrow, Matthew Perry, Matt LeBlanc and David Schwimmer -- have taken to social media to remember their friend.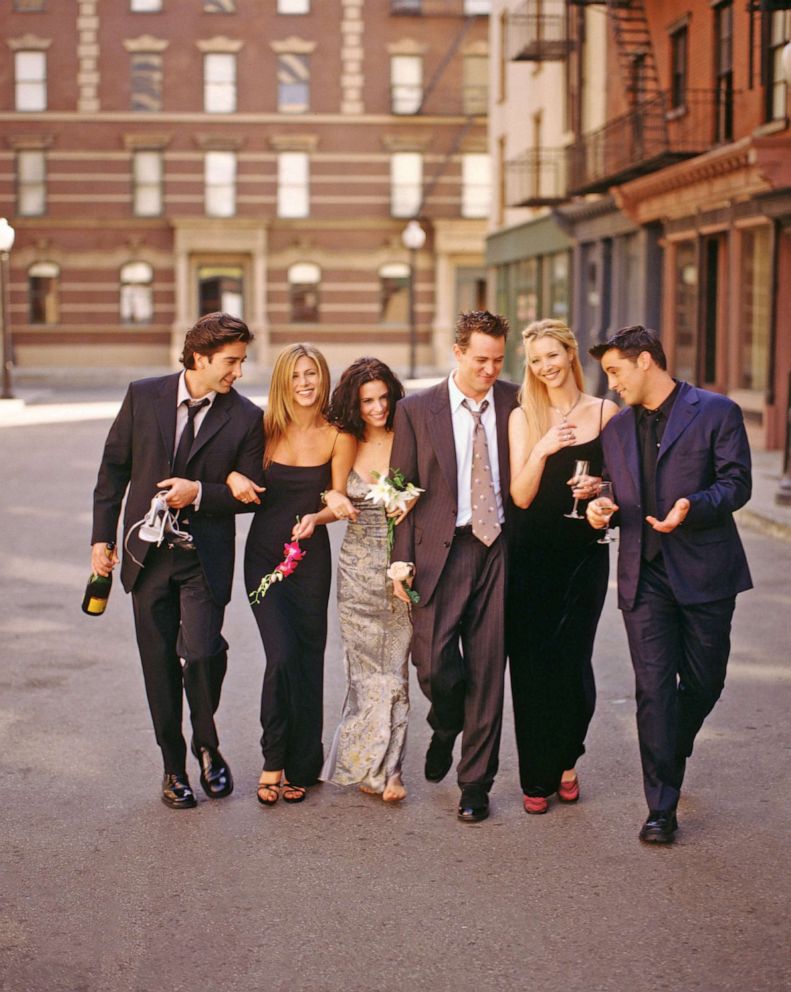 Scroll down to read their tributes:
Jennifer Aniston
Taking to Instagram, Aniston shared her condolences alongside a clip of a scene they shared together in the "Friends" series finale. In the scene, Gunther confesses his love to Aniston's Rachel, saying "I love you," to which she responds "I love you, too," before she let him down gently.
"Friends would not have been the same without you. Thank you for the laughter you brought to the show and to all of our lives. You will be so missed #JamesMichaelTaylor," she wrote, adding a broken-heart emoji.
Courteney Cox
Cox, who played Monica Gellar on the series, also took to Instagram to offer up kind words about Tyler.
Captioning a photo of her late colleague, she wrote, "The size of gratitude you brought into the room and showed every day on set is the size of the gratitude I hold for having known you. Rest In peace James."
Lisa Kudrow
Kudrow, who played Phoebe Buffay, wrote on Instagram, "James Michael Tyler, we will miss you. Thank you for being there for us all."
Matthew Perry
Perry, who played Chandler Bing, tweeted: "We lost a good Friend yesterday in James Michael Tyler. Gunther, you will be missed. Read in Peace."
Matt LeBlanc
LeBlanc, who played Joey Tribbiani, wrote on Instagram, "We had a lot of laughs buddy. You will be missed. RIP my friend."
David Schwimmer
Schwimmer, who played Ross Gellar, wrote on Instagram, "James, thank you for playing such a wonderful, unforgettable role in Friends and for being such a big hearted gentleman and all around mensch off screen. You will be missed, buddy."