(SPOILERS AHEAD)
As "Game of Thrones" came to a stunning close Sunday night, fans had been dying to know how the series would end.
But were they satisfied?
It's always difficult to close an iconic show, but reception for season eight hasn't been all positive and that continued after last night's finale.
Reviews were critical of the finale's slow pace, the death of an icon maybe too early in the night and some very loose threads left by the last episode's storyline.
This show is also special in that it's one of the first to finish before the books that inspired it. So fans may get a second chance when George R.R. Martin gets around to writing the final book.
But no matter what you thought about the ending to "Thrones," here are a few finales over the years from iconic shows that range from the beloved to the disliked to ones that aged surprisingly well over time.
'M*A*S*H,' 1983
As the show centered on the conflicts during the Korean War came to a close, the lead character, Hawkeye (Alan Alda), is seen undergoing treatment in a psychiatric hospital after suffering a nervous breakdown. Others in the gang, like B.J. (Mike Farrell), are heading home after getting his discharge, though he will later find out it's been rescinded. Also, Klinger (Jamie Farr) has fallen in love with a local Korean refugee. After it seems like everyone will be going their separate ways, the camp is relocated following a skirmish and they find themselves back together.
Hawkeye is able to overcome the incident that sent him to the psychiatric hospital at the beginning of the episode, saving a child's life in the process, and a final ceasefire is set up to end the war. In the end, Klinger is married as their camp is taken down following the war and as Hawkeye is leaving on the helicopter, he looks down to see "GOODBYE" written in rocks from his dear friend B.J. This scene has become iconic since it aired.
The finale is regarded as one of the most popular ever on TV, drawing a total of more than 121 million viewers in the U.S. The finale held the record for most watched TV event ever until 2010, when the Super Bowl beat it out.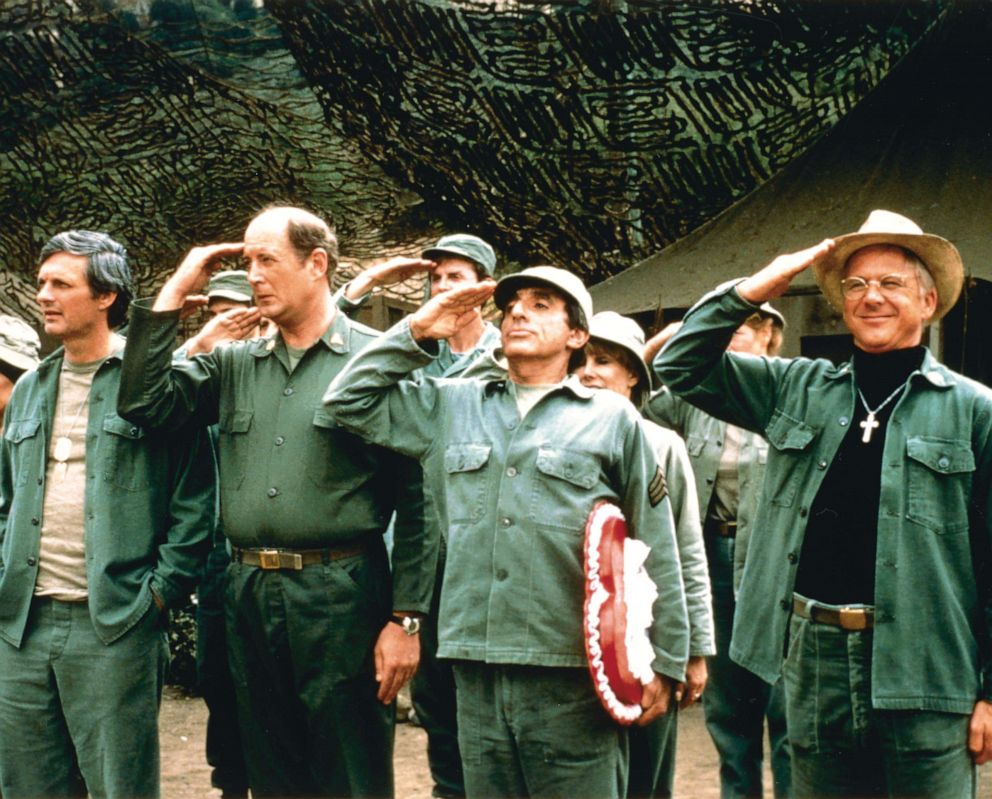 'Newhart,' 1990
Bob Newhart has said that his real-life wife, Ginnie, was the brains behind the big twist in the series' last episode, though producers have said otherwise. Regardless, it is often seen as one of the most memorable finales in TV history. In the last few minutes of "Newhart," in which Newhart played innkeeper Dick Loudon, he wakes up in the bedroom of his "Bob Newhart Show" character, Dr. Bob Hartley, and next to Hartley's wife, Emily.
"Honey! Wake up, you won't believe the dream I just had," he says to her. "I was an innkeeper in this crazy little town in Vermont. Nothing made sense in this place."
'Dallas,' 1991
In this modern take on "It's a Wonderful Life," J.R. (Larry Hagman) has lost it all and is living destitute, disowned by family and friends. The episode features J.R. debating whether or not to take his own life. But he's also visited by a spirit, who shows him what his life would be like if he had never existed. Sound familiar? The twist is that the spirit tries to convince him to shoot himself and later reveals he's not from heaven but from hell. In the end, the audience hears a gunshot, but does not see if J.R. shot himself.
The resolution does not come until some years later in the "Dallas" reunion movie in 1996.
The cliffhanger episode brought in the best ratings for the show in five years and is one of the most-watched finales in history.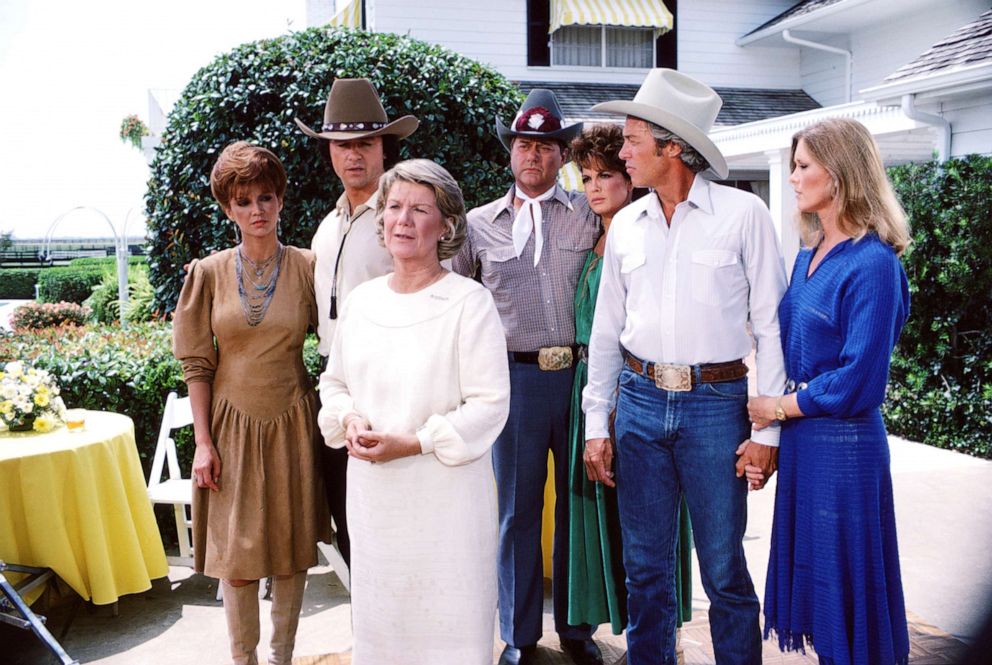 'Seinfeld,' 1998
More than 76 million viewers tuned in to see the last episode of "Seinfeld," and boy was it a doozy. In the two-part special, the gang is all heading to Paris on a private jet before Jerry (Jerry Seinfeld) and George (Jason Alexander) begin to work on their big new show about nothing. Kramer (Michael Richards) causes the jet to start crashing, which compels Elaine (Julia Louis-Dreyfus) to tell Jerry her true feelings. Before they all meet their demise, however, the plane makes an emergency landing.
While stuck in this small town, they witness a carjacking and instead of helping the man, they crack jokes. Little do they know, the town has a duty to rescue law and they are arrested. The second part is their trial, where all the classic characters from past seasons come back to testify how terrible they all are. In the end, they are all found guilty and sent to jail.
For such an iconic show, it was a pretty zany way to end and the reception was mixed.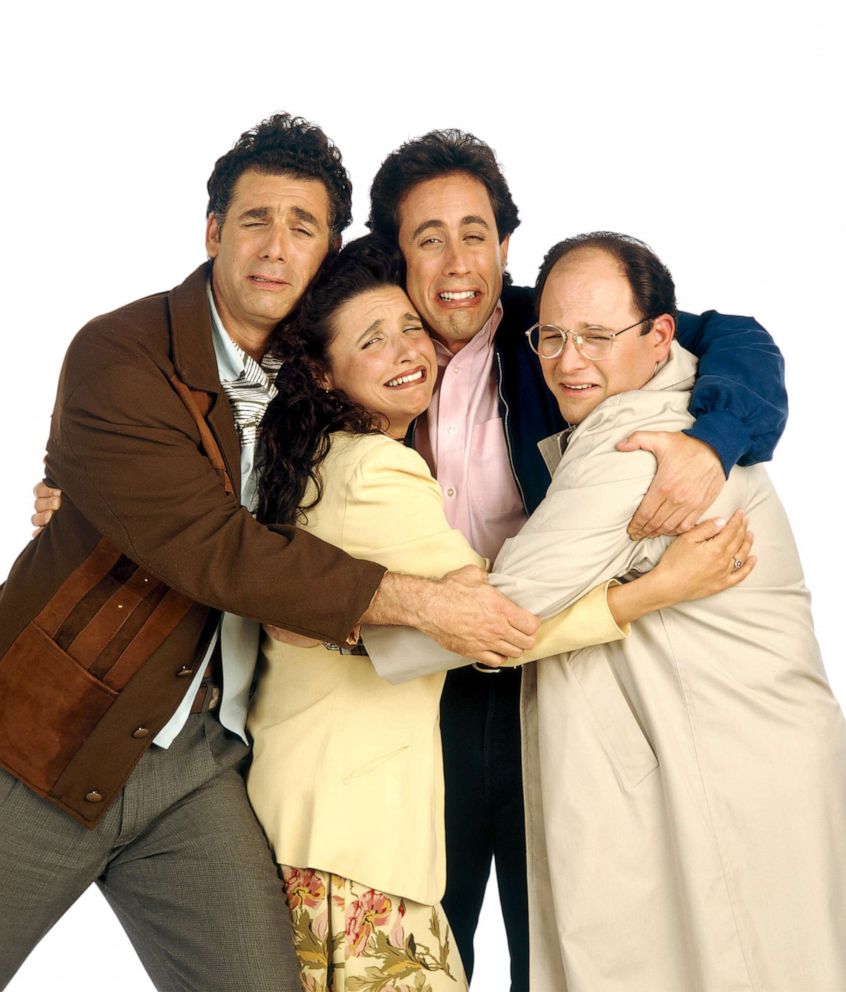 'Friends,' 2004
One of the most highly-anticipated finales came in May, 2004 when "Friends" wrapped after 10 seasons on NBC. More than 52 million people tuned in to see Ross (David Schwimmer) and Rachel (Jennifer Aniston) get back together and Monica (Courteney Cox) and Chandler (Matthew Perry) adopt twins and move out of New York City.
While many found the ending to be satisfying — Schwimmer said in an interview that it was "exactly what I had hoped" — the neat, happy endings had some critics rolling their eyes.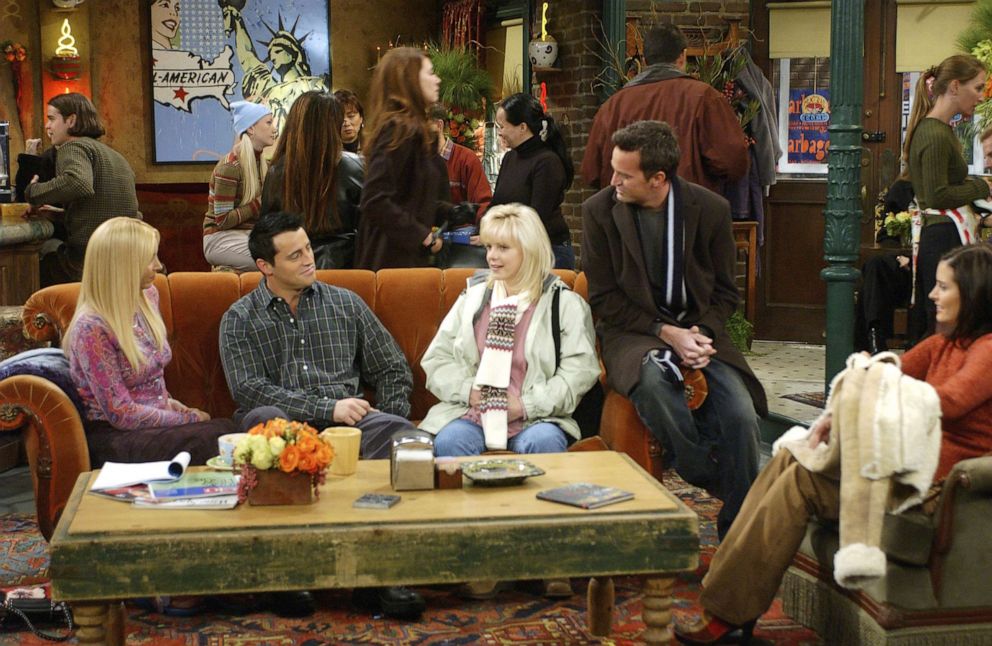 'Sex and the City,' 2004
When "Sex and the City" came to a close in 2004, fans were on the edge of their seats to find out whether Sarah Jessica Parker's Carrie Bradshaw would end up with Aleksandr Petrovsky (Mikhail Baryshnikov) or Mr. Big (Chris Noth). When Mr. Big, who throughout the show's six seasons, had been emotionally unavailable to Carrie, surprises her in Paris and wins her over by finally telling her, "You're the one," some cheered, while others felt cheated. Candace Bushnell, whose book inspired the series, fell into the latter category, as did series creator Darren Star.
"For me, in a way — and I didn't [write] those last episodes — if you're empowering other people to write and produce your show, you can't...say certain things," he said in a 2016 Kindles Singles interview, excerpted by E! News. "At a certain point, you've got to let them follow their vision. But I think the show ultimately betrayed what it was about, which was that women don't ultimately find happiness from marriage. Not that they can't. But the show initially was going off script from the romantic comedies that had come before it. That's what had made women so attached."
Parker, however, told Yahoo Lifestyle that she liked the ending. "I don't think of it as someone diminishing herself by letting a man marry her — it always felt that she had arrived at that on her own," she said.
Regardless, fans on both sides of the aisle agreed that it was a thrill to finally see Big's name — John! — in Carrie's bedazzled phone, and they got even more of an understanding of the characters' relationship in the two films the show spawned.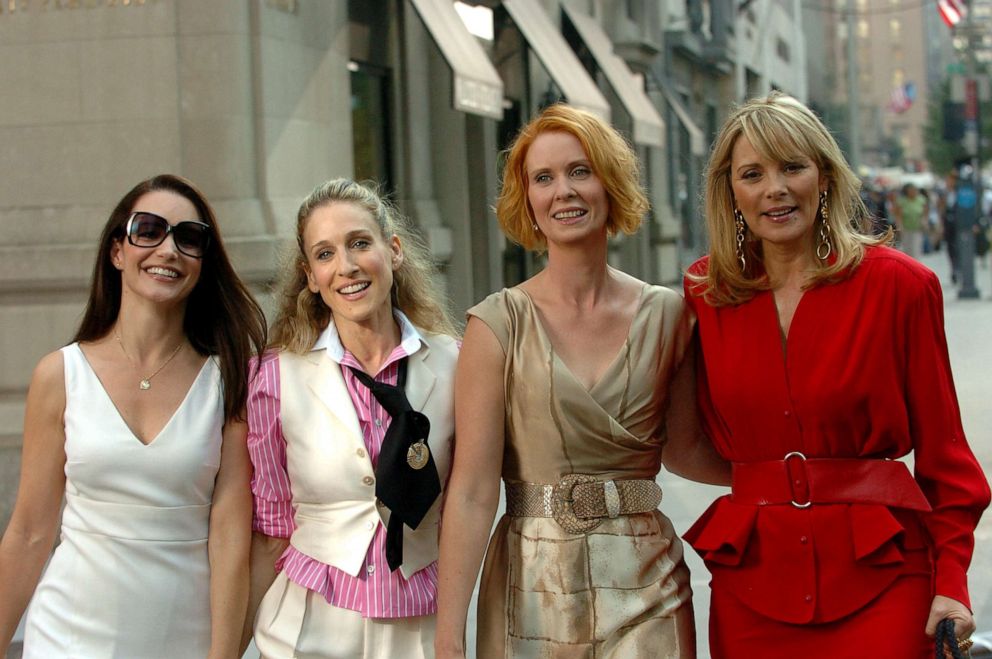 'Six Feet Under,' 2005
"Six Feet Under" centers on a family who runs a funeral home in Los Angeles, and so it was only appropriate that it end by showing how each of the main characters dies. The emotional, seven-minute montage kicks off with Lauren Ambrose's character, Claire, driving away to start a new life on the east coast, and as she turns onto the freeway, the future plays out, set to Sia's "Breathe Me." Alan Ball, the series creator and writer-director of the episode, told Vulture that the idea for what has been heralded as one of the best endings in TV history seemed like a joke when it was first pitched. "Somebody said, "We should just kill everybody" — I wish I could remember which other writer it was who pitched this, because it wasn't me — and everybody laughed. And then whoever it was said, "No, I'm serious. We should jump ahead in time and see everybody at the moment of their death." At which point I went, "Of course." I mean, that's the perfect way to end this show. How else could you do it?" he said.
'The Sopranos,' 2007
If you were a fan of "The Sopranos" and saw this finale live, then odds are you'll never forget the Sunday night it aired. In the last episode, "Made in America," Tony (James Gandolfini) is nearing the end of his violent reign as boss of New Jersey and loose ends are being tied up. In the final scene, the four members of the immediate family plan on meeting at a diner like old times. With "Don't Stop Believin'" blasting on the jukebox, it seems like an ordinary family dinner could play out, or something more sinister could occur. And then, as Tony's daughter, Meadow (Jamie-Lynn Sigler), makes her way into the diner, the screen turns black.
The ending was so shocking that thousands of HBO subscribers thought their cable went out that night and called the network to find out what went wrong.
Though series creator David Chase has never given a clear answer about how to interpret that moment, including whether Tony was killed, he has made a few comments over the years since. He told USA Today, "If he didn't die that night he's going to die very soon. And the problem is the same: there are the number of minutes in life and they go like this. They're gone. And you don't know when it's coming. That's all I wanted to say."
In another interview, he further explained the ending, saying that he wanted to convey "the idea of how short life is and how precious it is. The only way I felt I could do that was to rip it away."
'Lost,' 2010
"Lost" was a series steeped in mystery, and fans hoped that in the finale, some of the zillions of questions raised over its six seasons would finally be answered. The final scenes split the audience, and there is still debate as to what happened. However, those who were upset were incensed. Co-creator Damon Lindelof has since shot down one popular theory (no, the characters weren't dead, he said) and acknowledged a regret he has from that time.
"One of the biggest mistakes that [co-showrunner] Carlton [Cuse] and I made was going radio silent right after the 'Lost' finale," Lindelof told Quartz. "We had been so accessible, and then suddenly we weren't. If we had been out in front of it right after that finale aired, I'm not sure it would have changed people's reaction to it, but it looked like we were hiding. We weren't but that's what it looked like."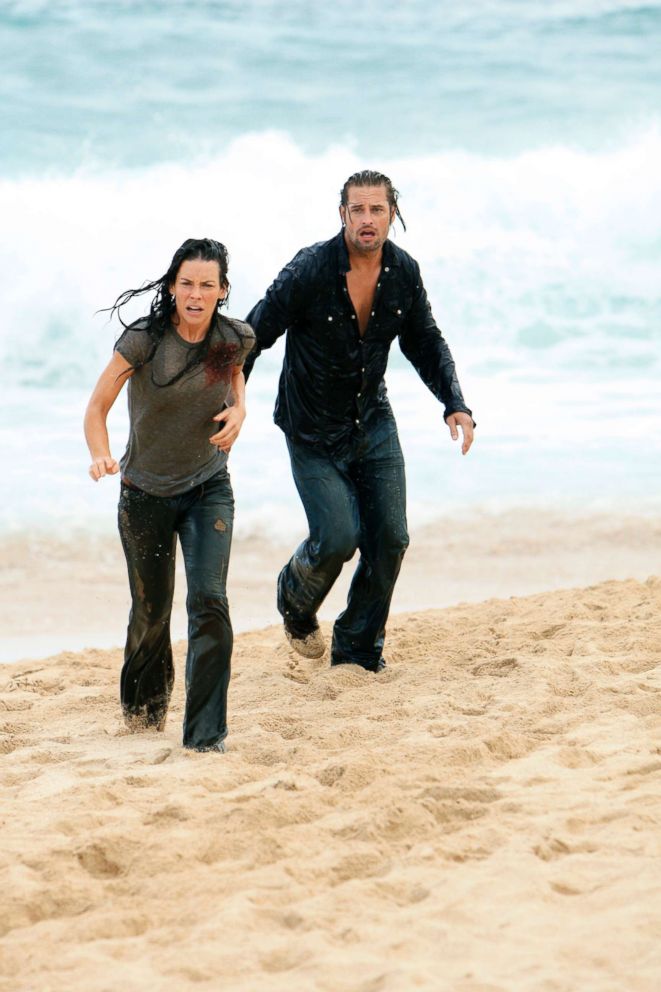 'Breaking Bad,' 2013
In an almost universally beloved ending to an equally beloved show, the "Breaking Bad" finale left us with so much resolution and hope. After Walter White (Bryan Cranston) betrayed and left Jesse (Aaron Paul) to be captured, kidnapped and tortured for who knows how long, the drug kingpin helps his former sidekick escape in a heroic, somewhat redeeming fashion. In the process, White is shot and killed but not before he squashes old beef, leaves his family with his remaining fortune and gives Jesse his freedom.
'How I Met Your Mother,' 2014
The world watched with baited breath as it was finally revealed how Ted (Josh Radnor) not only met the kids' mother (Cristin Milioti), but how things ended up over the years. Sadly, fans were not all that pleased to find out the show killed off the mother some years later and that the real ending had Ted back together with Robin.
"How I Met Your Aunt Robin" and other spoof titles were tweeted out after the finale. Even the daughter tells Ted that his entire story was about Robin, who is now divorced from his best friend Barney. It was an odd twist that left fans feeling a bit cheated.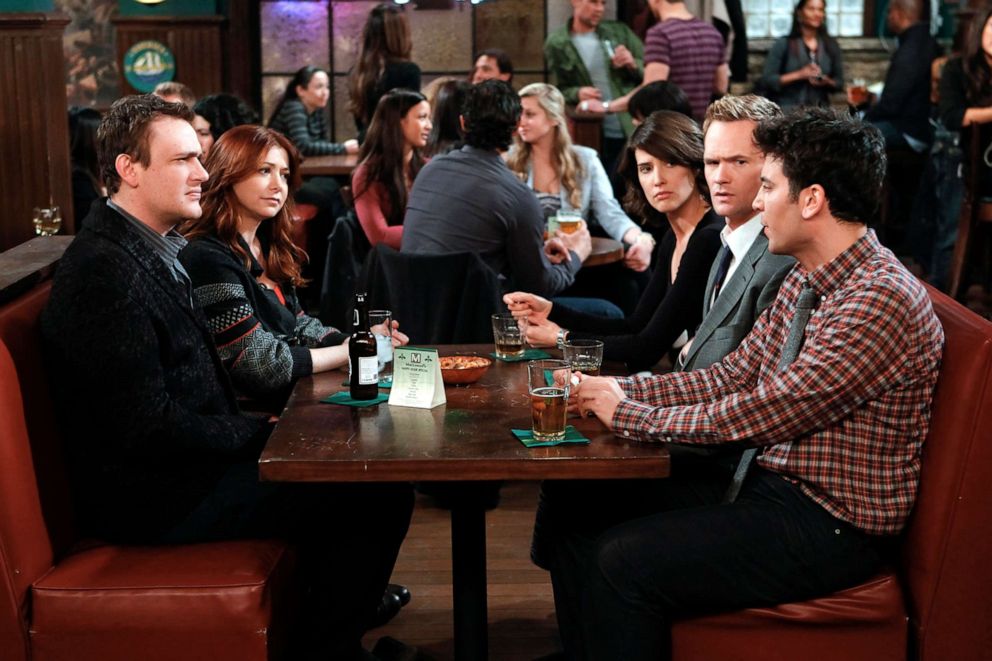 'Mad Men,' 2015
Throughout "Mad Men," Don Draper (Jon Hamm) was a man of mystery and in the final scene of "Mad Men," he's depicted finally getting a moment of peace, having fled his life and responsibilities in New York City to meditate on a cliff in California. As a bell dings and he breathes deeply, the advertising genius turns his mind to — what else — work. The next thing we see: the famous Coca-Cola commercial, "I'd Like to Teach the World to Sing," which we're to believe Draper created.
The reaction was mixed. "The people who find that ad corny, they're probably experiencing a lot of life that way, and they're missing out on something," creator Matthew Weiner reportedly said in an interview with A.M. Homes. "I don't think there's enough empathy right now in the world."