Long ago in a galaxy far, far away -- 2007 to 2012 -- the CW's "Gossip Girl" spun a deliciously addictive peek into white, teen privilege on Manhattan's Upper East Side. Now we have a reboot, starting this week for 10 episodes on HBO Max, where the sex is more LGBTQ, the skin colors more diverse and the social satire more woke.
The old magic isn't back. Not yet. But there are flashes in the first four hours provided to critics. Look, it took a minute for the original "Gossip Girl" to hit its stride before Serena van der Woodsen (Blake Lively), Blair Waldorf (Leighton Meester) and Chuck Bass (Ed Westwick) became icons of wealth porn and New York magazine declared the series the greatest teen drama of all time.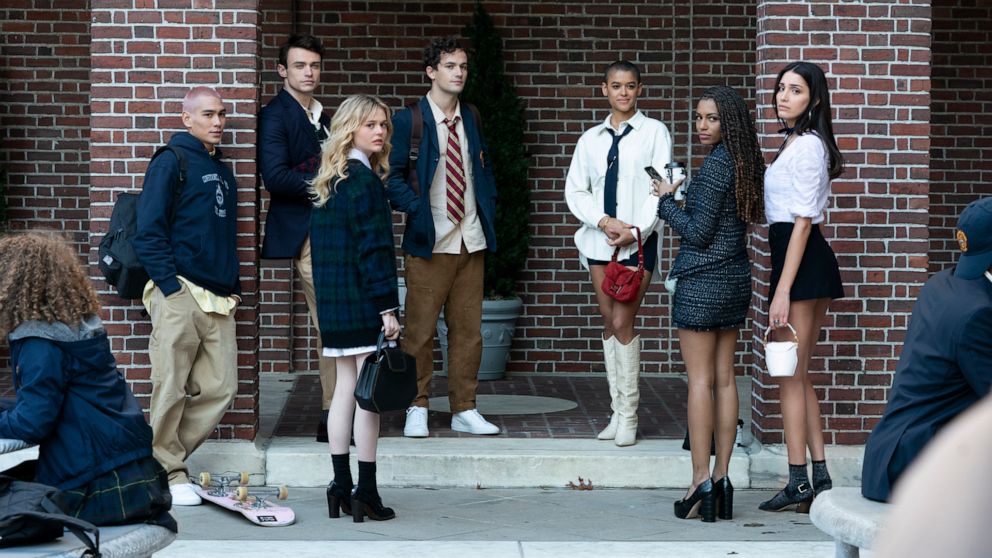 Joshua Safron, Josh Schwartz and Stephanie Savage -- the team behind the CW series -- have reupped. But not the original cast, having presumably aged into cultural oblivion. Post-pandemic, a fresh class of high schoolers are closeup-ready at the elite environs of Constance Billard and St. Jude's, where education remains an afterthought.
Happily, Kristen Bell does come home as the voice of Gossip Girl, whose identity previously stayed secret in the manner of Lady Whistledown on "Bridgerton." We learn who GG is right away on the next-gen version, though HBO Max insists we stay mute. Silly, but OK fine.
Download the all new "Popcorn With Peter Travers" podcasts on Apple Podcasts, Spotify, Tunein, Google Play Music and Stitcher.
The feud between Serena and Blair has been replaced with a frenemy duel between two stepsisters -- mixed-race influencer Julien Calloway (breakout star Jordan Alexander), the daughter of a record producer (Luke Kirby) whose fame helps her rule the school, and her Black half-sister Zoya (sweet Whitney Peak) a struggling transfer student from -- yikes -- Buffalo.
Though Julien, a junior, and Zoya, a freshman, pretend to be strangers, they have previously bonded over having the same dead mother. The mean girls determined to tear them apart get a boost when Julien's boyfriend, Obie (Eli Brown), decides civics-mined Zoya is more his speed.
With one exception, the boys are humdrum. Not just Obie but Oki (Evan Mock), the pink-haired lover of Audrey (Emily Alyn Lind), who learns she is hot for same guy as Oki. Enter Thomas Doherty, the show's livewire. As Max Wolfe, a sexually fluid party boy with two dads, Doherty oozes a pansexual danger that rivals Chuck Bass, minus the vile rape-culture vibes.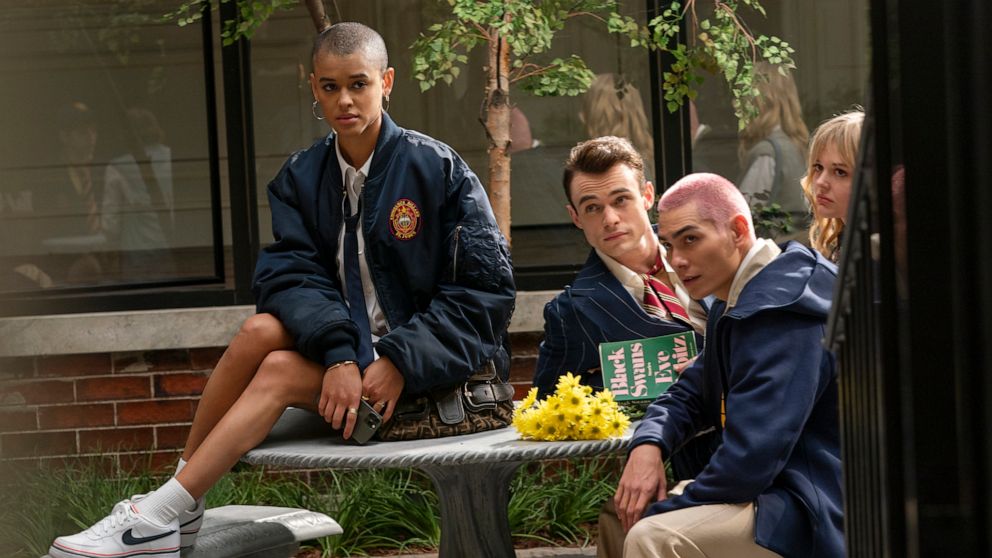 If it worries you that these under-18 characters swill martinis, snort cocaine, indulge in threeways and seduce their teachers, take comfort that -- just like in the original -- they are all played by actors in their mid-20s or older.
It's comically ironic that fashion blogger turned actress-activist Tavi Gevinson, 25, has been cast as Kate Keller, a teacher, who leads her fellow educators in a revolt against controlling students who ignore or troll them. "We're supposed to send them out of here as Barack Obamas instead of Brett Kavanaughs," she says. Good luck with that.
In "Gossip Girl" 2.0, Twitter is termed "a glorified chatroom for meme-sharing, conspiracy theorists and Lin-Manuel Miranda." Burn. Instagram is their preferred form of getting their social knives out. And when they do, the series is wicked fun and compulsively watchable.
This new version stumbles by pushing its characters to feel bad about feeling good. Talk about a buzzkill. A guilty conscience is no substitute for a guilty pleasure. Will the series overcome its growing pains? Gossip Girl says it best: "It may take some time. It may hurt a bit. But I know you love me." As usual, she's right. Xoxo.