The late Princess Diana was honored and there in spirit at the wedding of her son Harry, and his bride, Meghan Markle, in St. George's Chapel today.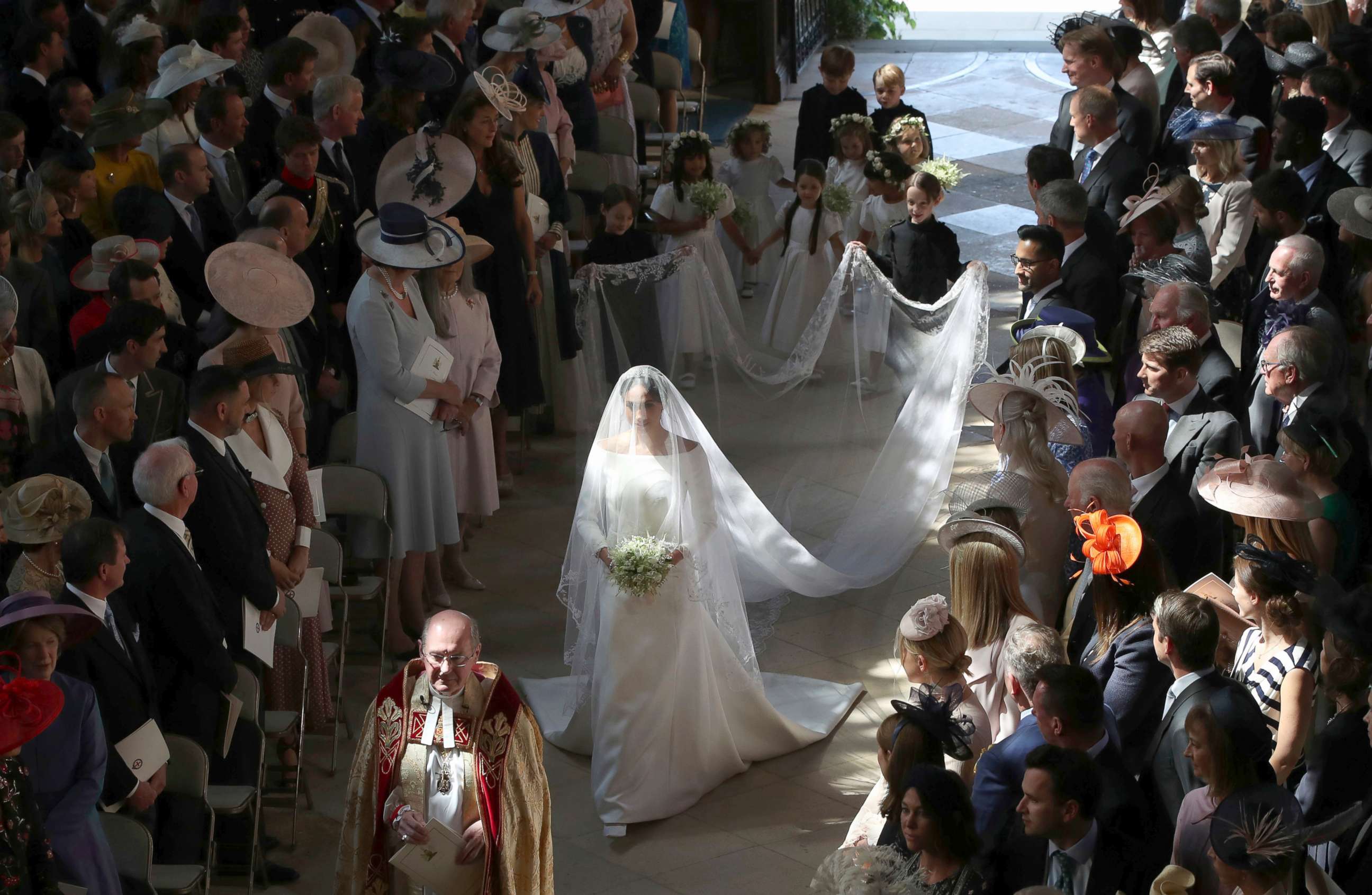 Harry handpicked several flowers yesterday from the private garden at Kensington Palace, including forget-me-nots, which were his late mother's favorite flower.
The couple specifically chose them to be included in Markle's bouquet to honor Diana's memory, according to Buckingham Palace.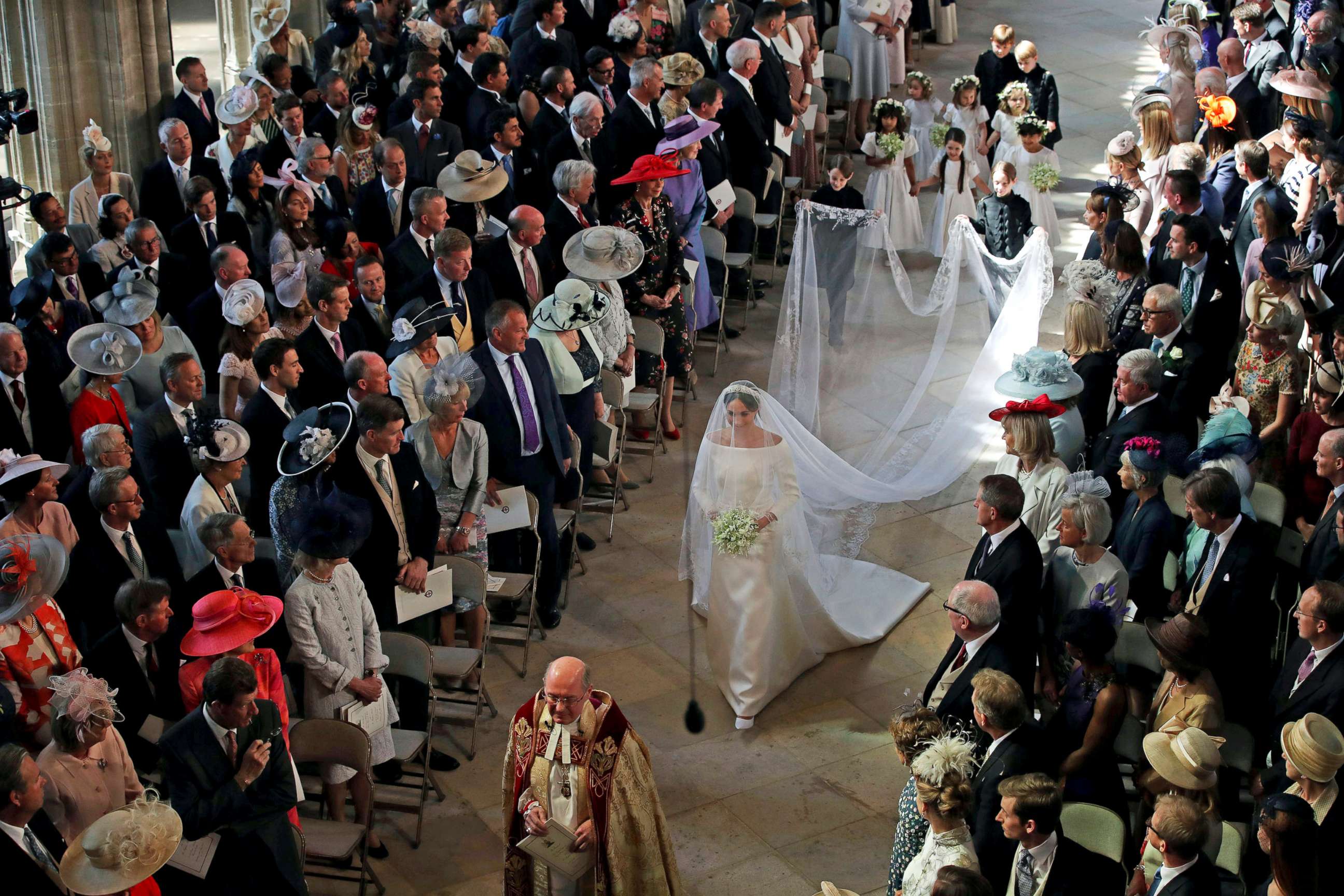 Diana, a humanitarian known to the world as "the People's Princess," died in a car crash in 1997 when she was 36 years old. She left behind a rich legacy of humanitarian and advocacy work and is widely admired for alleviating the stigma surrounding AIDS when photos of her shaking hands with AIDS patients were seen worldwide.
The influence of Diana was also felt today at the wedding ceremony when her sister, Lady Jane Fellowes, delivered the reading.
Harry has previously said he thinks his late mother would have gotten along well with Markle.
"Oh, they'd be thick as thieves, without question. I think she would be over the moon," Harry said in an interview with the BBC shortly after the couple announced their engagement.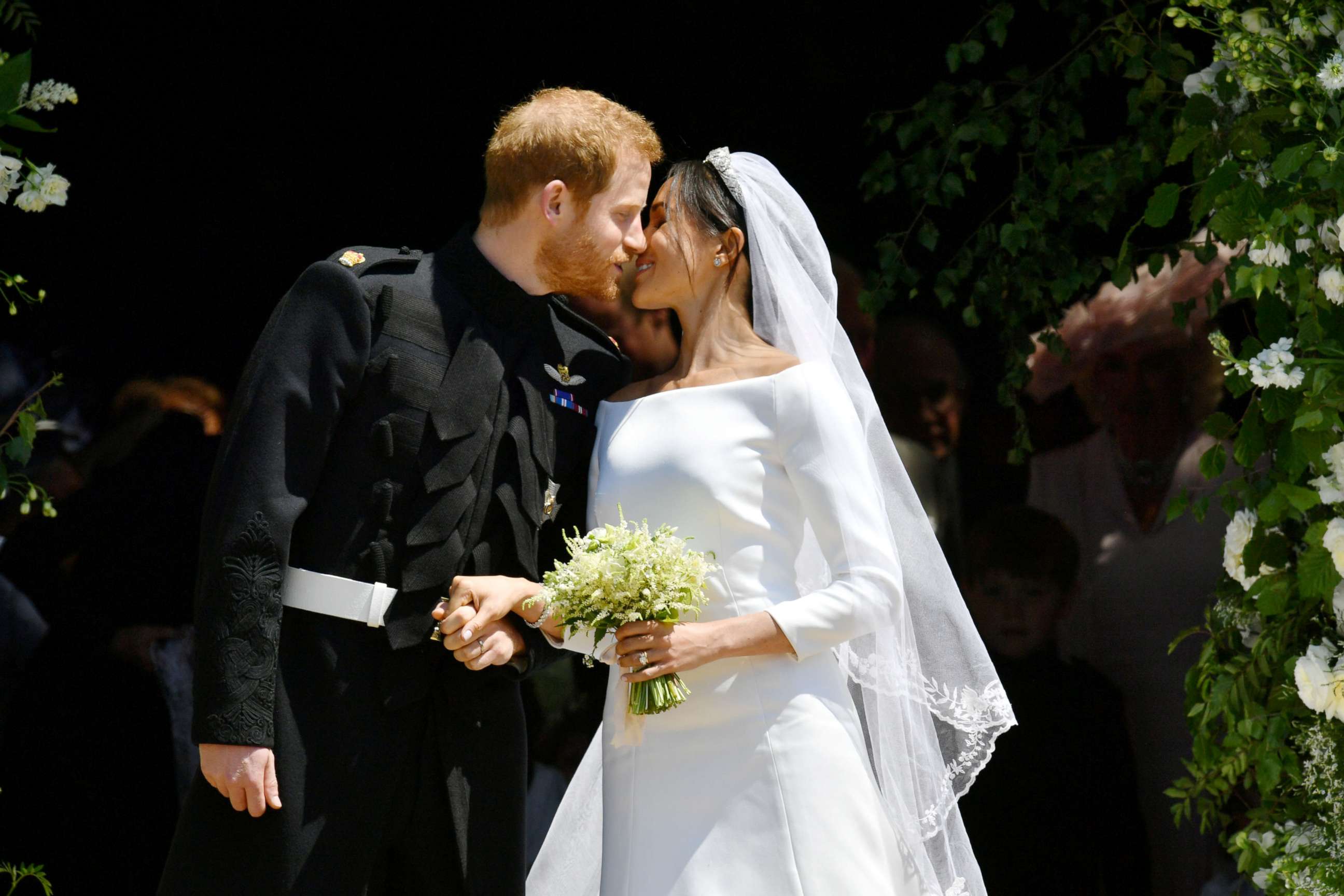 He added that he thinks his mom "would have probably been best friends ... best friends with Meghan."
Markle added: "She's with us."
Moreover, the couple paid tribute to Diana with Markle's wedding ring, which includes diamonds from the late princess' jewelry collection.
"The little diamonds [on] either side are from my mother's jewelry collection to make sure that she's with us on this ... on this crazy journey together," Harry told the BBC of the engagement ring.