James Van Der Beek is officially a father of five.
The "Dawson's Creek" alum and his wife Kimberly welcomed their fifth child, daughter Gwendolyn, just in time for Father's Day.
The 41-year-old star of "Pose" posted photos of the new baby meeting her older siblings and one of him making skin-to-skin contact with his latest addition.
"Thrilled to announce we welcomed a brand new baby girl into the world Friday morning, just in time for #FathersDay," he wrote on Instagram.
Before the baby's arrival, Van Der Beek wrote, "I've enjoyed the privilege of making smoothies I know my older kids will like, making my wife red raspberry leaf tea to ease her uterine contractions, spending 'boy time' with my son and getting my two year-old down for a nap in the way only I know how."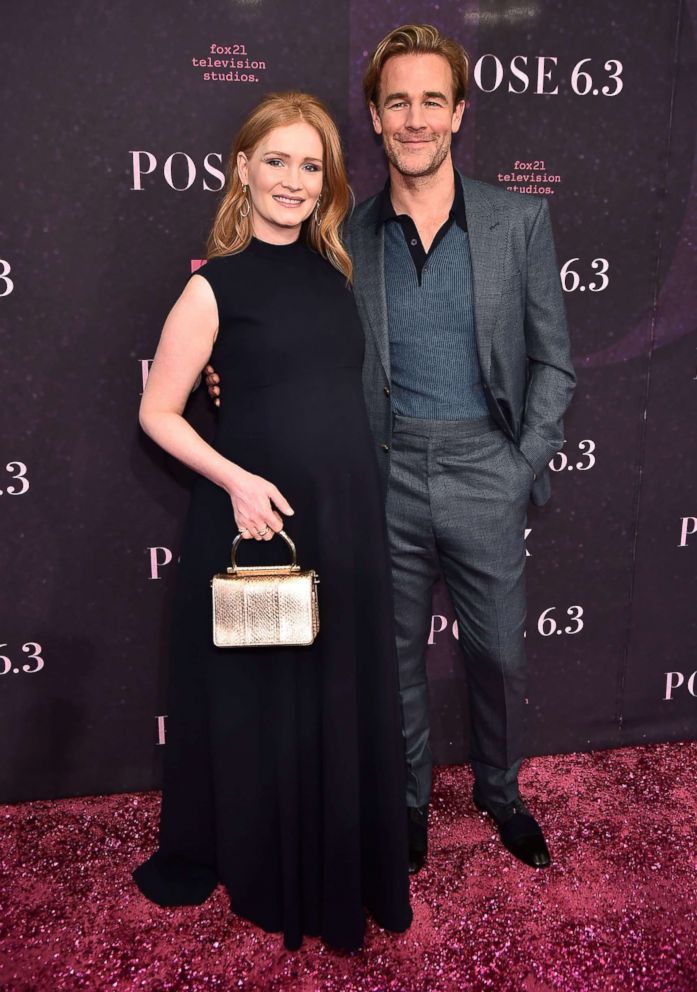 But, he added, "I've been heartsick about something."
The actor went on to criticize the policy of separating children from parents who are caught illegally crossing the southern U.S. border.
"As I write this, kids are being ripped from the arms of their parents. By our government. For the kid's benefit? No - the opposite - as a purposeful display of cruelty to deter would-be illegal border crossers AND legal asylum seekers (it's happening to both)," he said. "And it wouldn't be honest to wax poetic about my new-baby bliss without speaking up against this atrocity."
Nearly 2,000 migrant children -- 1,995 -- were separated from 1,940 adults between April 19 and May 31, after being caught illegally crossing the border, a Department of Homeland Security official told reporters during a conference call Friday.
The separation policy follows Attorney General Jeff Sessions' announcement on April 6 of a "zero-tolerance" immigration policy that includes criminally prosecuting illegal border-crossers, thus separating them from children who under U.S. law cannot be held in criminal detention centers.
"Regardless of how you feel about immigration, or a wall, or this president... if we say we're okay with our government using human rights violations as a deterrent or as a bargaining chip... what happens when we find ourselves on the wrong side of the agenda?" Van Der Beek wrote. "Either in this administration or the next? This should not be a political issue - it's a human one."
Later, he posted another photo of his wife and their new baby, writing, "I don't now how she's done it... but I don't really have words. All I've got is: wow."
Van Der Beek and his wife have been married since 2010 and are also parents to Emilia, 2, Annabel Leah, 4, Joshua, 6, and Olivia, 7.
Back in February, they announced that they were expecting their fifth child. "Thrilled beyond belief to announce that we are once again adding to our family," he wrote. "And I say 'beyond belief' because some people are probably wondering if we're out of our minds. Which we might very well be... but I couldn't be more excited. Or grateful. Or in awe of [Kimberly]."