Kate Winslet steps out with daughter Mai Threapleton at BAFTA TV Awards
The mother-daughter pair recently co-starred in "I Am Ruth."
Kate Winslet turned the 2023 BAFTA TV Awards red carpet into a family affair when she stepped out with her daughter and "I Am Ruth" co-star Mai Threapleton.
The mother-daughter pair kept things chic in their black outfits, with Winslet, 47, rocking a little black dress and Threapleton, 22, donning a black and cream wide leg jumpsuit for the awards show at The Royal Festival Hall in London.
In addition to brightening up the red carpet with her mom, Threapleton also received a shoutout as the "Titanic" star accepted the trophy for leading actress.
"If I could cut this in half, I would give the other half to my daughter, Mai Threapleton," she said on stage. "We did this together, kiddo."
"There were days when it was agony for her to dig as deeply as she did into very frightening emotional territory sometimes, and it took my breath away," Winslet added, praising Threapleton's performance.
"I Am Ruth," in which Winslet and Threapleton play a mother and daughter who are struggling to connect in the age of social media, is part of Dominic Savage's "I Am..." female-led anthology series.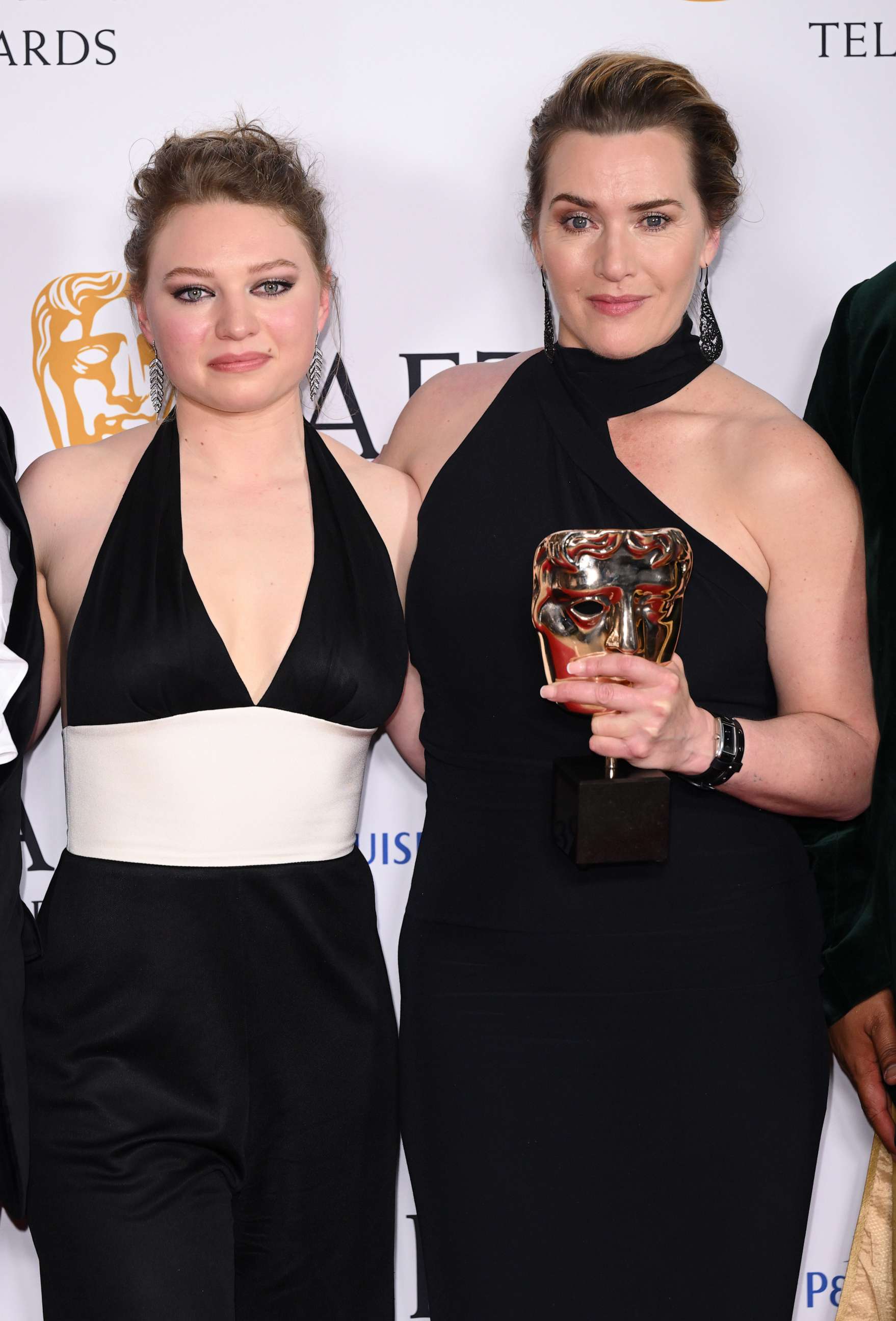 For each episode, Savage collaborates with the leading actress on the story. Previous installments have starred Gemma Chan and Letitia Wright, among others. "I Am Ruth" won the BAFTA for single drama this year as well
Winslet shares Threapleton with ex-husband Jim Threapleton. The "Avatar: The Way of Water" star is also mom to son Joe, 19, whom she shares with ex-husband Sam Mendes, and Bear, 9, whom she shares with her husband Edward Abel Smith.