'King Richard' review: Will Smith gives the performance of his life
The movie focuses on the rise of Venus, leaving Serena in the shadows.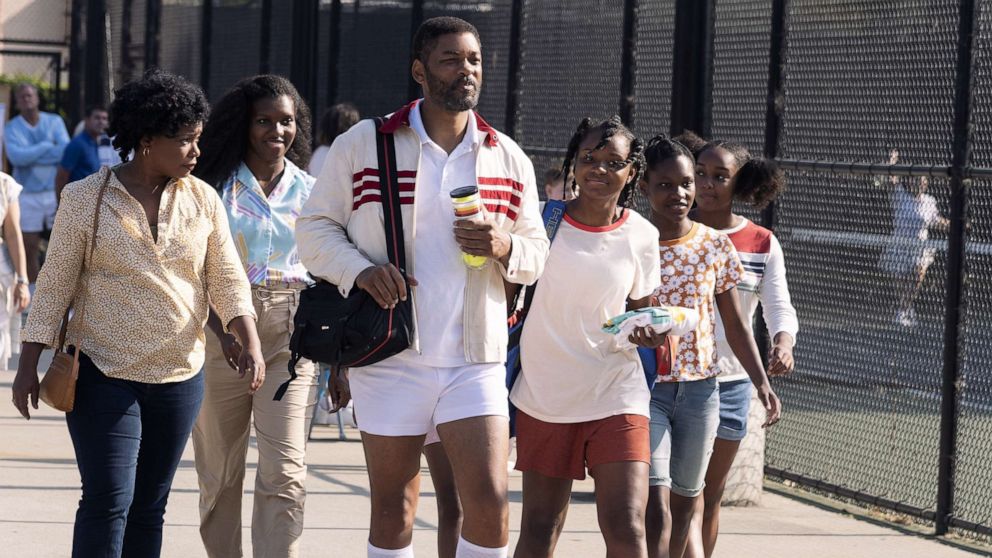 Former Fresh Prince Will Smith gives the performance of his life in "King Richard," in theaters and on HBO Max. Destined for awards glory, Smith sends the story of Richard Williams — the hard-driving father/coach of tennis champs Venus and Serena Williams — to the winner's circle.
From the first sight of Richard wrangling his girls to Beyoncé power-ballading "Be Alive" over the end credits ("Couldn't wipe this black off if I tried/That's why I lift my head with pride"), "King Richard" easily reigns as the feel-good movie of the year. And if it sandpapers off Richard's rougher edges, that's what happens when a biopic comes with family approval.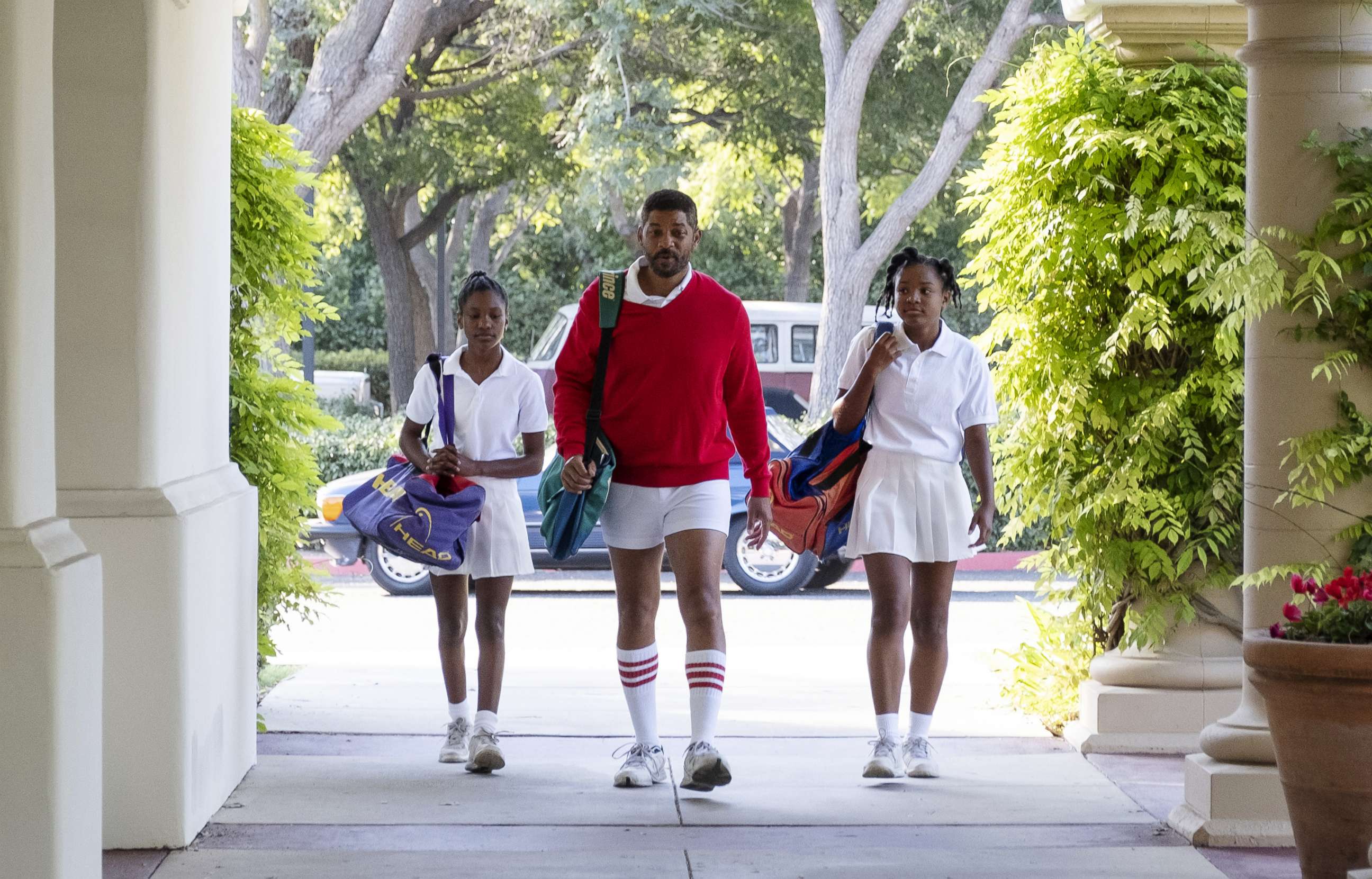 Luckily, screenwriter Zach Baylin dodges the worst underdog clichés. And indie director Reinaldo Marcus Green ("Monsters and Men" "Joe Bell") deserves high praise for keeping it real by deepening the uplift with human complications and bringing out the best in a dynamite cast.
"King Richard" is Smith's show — Venus (Saniyya Sidney) and Serena (Demi Singleton) are still teens dreaming of Wimbledon when the film wraps — but Aunjanue Ellis as Brandy, Richard's wife and the mother of five daughters, is an unshakeable source of love and balance in a magnificent portrayal that deserves a shower of raves.
Since we already know that Venus and Serena will hit it big, "King Richard" tells us what we don't know, which is how they got there, taking life lessons from an overbearing father whose persecution by the KKK in his native Louisiana magnified his determination to call the shots, even if it means breaking wind at bigots who don't think his Black life matters.
Set in South Central Los Angeles in the 1990s era of Rodney King and drive-by shootings, the film spins around Richard's 78-page manifesto to make Grand Slammers out of Venus and Serena, his only biological children with Brandy. But first Richard needs to get his family out of Compton with its ragged public tennis courts and into the restrictively white game of tennis.
At one point, Richard grabs a gun he uses as a security guard to retaliate against local thugs who beat him and come on to his daughters. But he's held back by the need to create role models for a new generation of Black girls he calls "ghetto Cinderellas."
Download the all new "Popcorn With Peter Travers" podcasts on Apple Podcasts, Spotify, Tunein, Google Play Music and Stitcher.
Though Smith adds pounds and a grizzled beard to play Richard, his ingratiating humor still shines through as he pressures two famous coaches — Paul Cohen (Tony Goldwyn) and Rick Macci (Jon Bernthal) — to train his girls. It's hard not to laugh watching him do the hustle.
Sure his methods are unorthodox when he pulls Venus off the junior circuit, where stars are made, to enjoy school before she turns pro. This infuriates the tennis establishment and Venus who is eager to compete. "I have the game," she tells a TV reporter, "now I need to play it."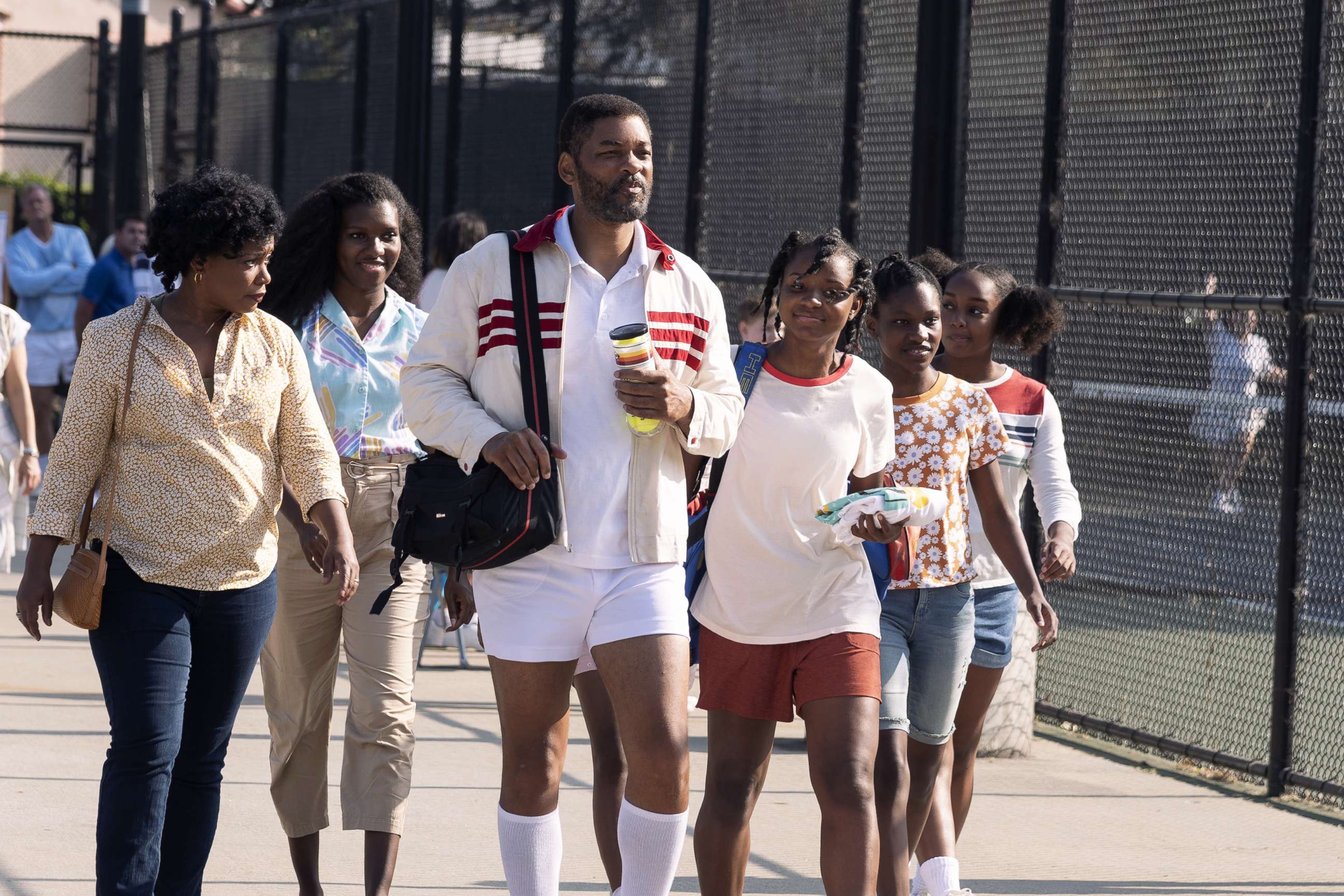 The movie focuses on the rise of Venus, leaving Serena in the shadows to await her own legendary turn. Sidney and Singleton play these roles with a disarming naturalness that shows they learned as much from their fiercely private mother as their spotlight-hogging father.
Did Richard push against the barriers of race, class and poverty for his girls or for himself? Though the movie lists Richard's faults it rarely dramatizes them. But there's no faulting the Smith tour de force. Having been nominated for "Ali" and "The Pursuit of Happyness" (he was robbed for "Concussion"), the third time looks like the charm to make Smith Oscar royalty.
The tennis action is thrilling, but the drama cuts deepest in the family scenes that show the sweetness and the steel required to grow up a Williams. "King Richard" is a crowd-pleaser in the best sense of the word. You'll laugh, you'll cry, you'll tell your friends, and you just might want to stand up and cheer.