Kristen Bell opened up about how her family celebrated Dax Shepard for Father's Day.
The "Veronica Mars" actress told "Good Morning America" Monday that she and her two daughters, Lincoln, 9, and Delta, 7, brightened up Shepard's "dingy" workout space in their home's garage.
"My girls and I took spray paint and acrylic markers and we decorated the whole inside with love notes and pictures of our family and kinda graffitied his space," she revealed. "So we'll see if that's too invasive."
As it turns out, Bell wasn't around to celebrate him on the special day -- but the same could be said for Shepard on Mother's Day earlier this year.
"You know, I was out of town on Father's Day; he was out of town on Mother's Day this year," she laughed. "We really blew it."
This perhaps could be a topic on the celebrity couple's new podcast, "The Honey and the Hammer," which Bell said was going to be about relationships of all sorts.
"Our favorite thing in the world to talk about is relationships -- how humans interact, how we can be better, how we can understand each other more," she noted. "We started just taking the microphone into bed at night and recording the conversations we had, because we talked about problems we were having or people were having."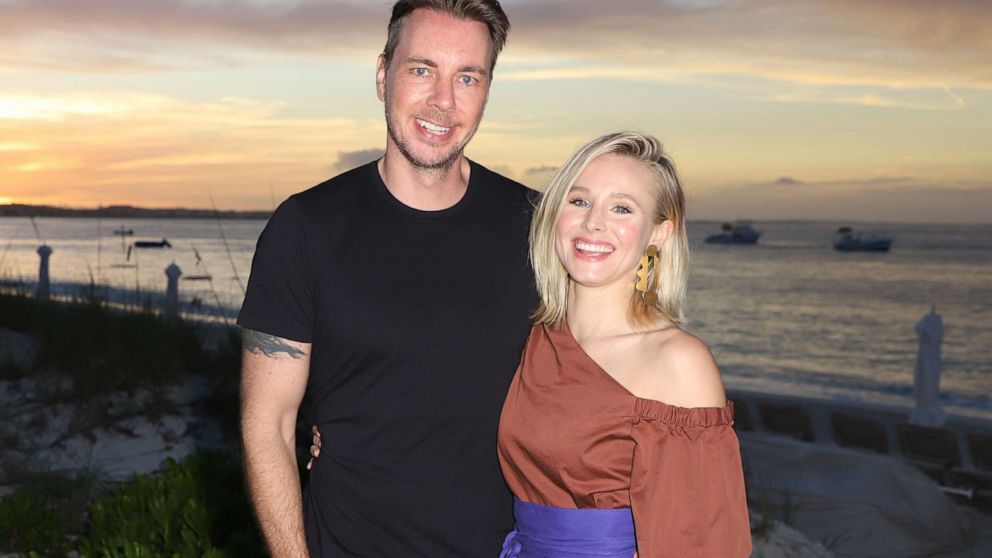 Bell said it's not her and Shepard's goal to dole out advice -- "because we're not qualified" -- but to offer up "different perspectives" and meet "somewhere in the middle."
"It's been really fun so far," she teased. "It'll be out soon."
In the meantime, Bell has a new children's book out with her co-author, Benjamin Hart, "The Word Needs More Purple Schools" -- a follow-up to their 2020 offering, "The World Needs More Purple People."
The "Bad Moms" star said the book at its core is about "listening to people and understanding we all have individuality and our own unique quirkiness and putting a place together to celebrate that."
"It's really a love letter to and for educators, because we've all had those educators in our lives that have changed the trajectory of who we are," she explained.
"GMA" also asked Bell about the chances she would return as Anna for a potential "Frozen 3" sequel alongside co-star Idina Menzel, who voices Elsa. Nothing has been said officially from Disney yet, but that didn't stop Bell from jokingly breaking the news "with zero authority."
"I would do it in a heartbeat," she said, more seriously. "I love that family."