LeBron James is trading in his hometown jersey and will trek to Los Angeles.
Interested in
NBA?
Add NBA as an interest to stay up to date on the latest NBA news, video, and analysis from ABC News.
The all-star player is leaving the Cleveland Cavaliers to head to the Lakers for the 2018-2019 NBA season, his agency announced.
"LeBron James, four time NBA MVP, three time NBA finals MVP, fourteen time NBA All Star, and two time Olympic gold medalist had agreed to a four year, $154 million contract with the Los Angeles Lakers," his agency Klutch Sports announced Sunday via Twitter.
This is James' third team in eight years. He spent four seasons with the Miami Heat before returning to the Cleveland Cavaliers in 2014. Last week, he became a free agent after declining a $35.6 million contract option from the Cleveland Cavaliers for next season, according to ESPN.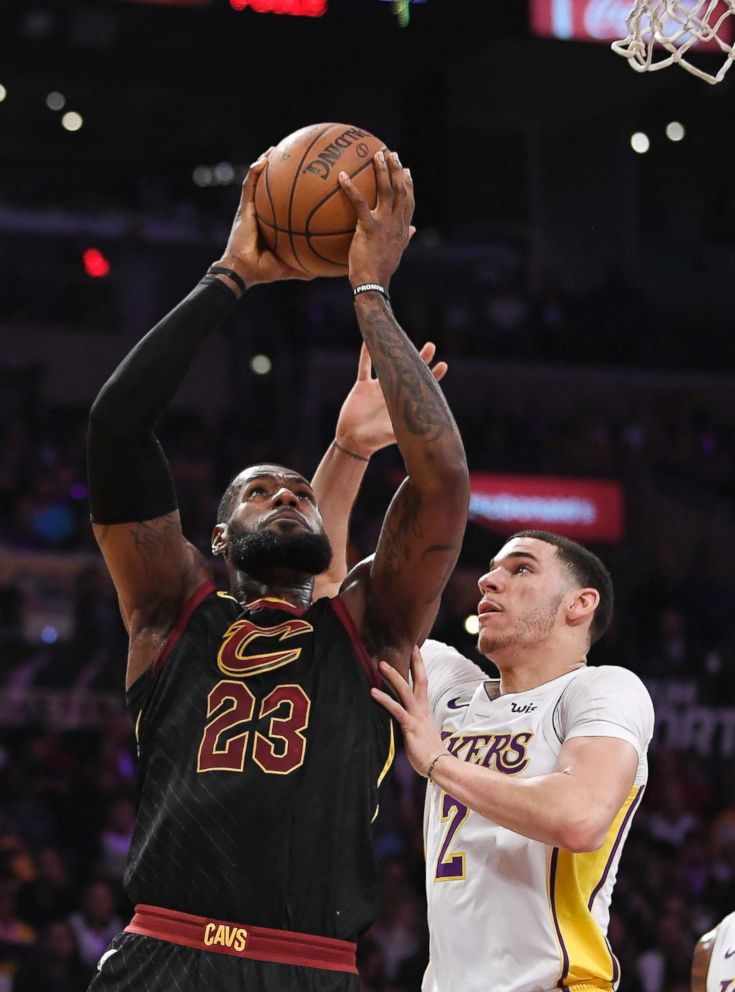 It wasn't long before the city of Los Angeles, along with many favorite celebrities, started celebrating on social media to welcome James, 33, to the city and the Lakers.
Even Kobe Bryant, who spent his entire 20-year NBA career with the Lakers, saluted James.
"Welcome to the family @KingJames," he wrote on Twitter, along with crediting Lakers president of basketball operations Magic Johnson and owner Jeanie Buss for the NBA-shifting move.
Here's who else congratulated James on his next career move:
@KingJames welcome to LA! Friday is sunset rosé, laser facials on Monday. the rest of the week is running into people you don't like at soho house

— christine teigen (@chrissyteigen) July 2, 2018
Welcome to the Lake Show @KingJames! Rock that purple and gold - looking forward to a great season.

— Ryan Seacrest (@RyanSeacrest) July 2, 2018