Lil Nas X has been shutting down homophobic and sexist critics on Twitter since his steamy BET Awards performance of "Montero (Call Me By Your Name)" where he kissed a male dancer on stage.
The 22-year-old rapper has been unapologetic about his sexuality and gender expressions through his music, his clothing and his Twitter presence.
Lil Nas X came out to the world in June 2019 following his whirlwind rise to fame with his hit single "Old Town Road." Ever since then, he has been an open book about his struggles and insecurities with his identity as a Black gay man.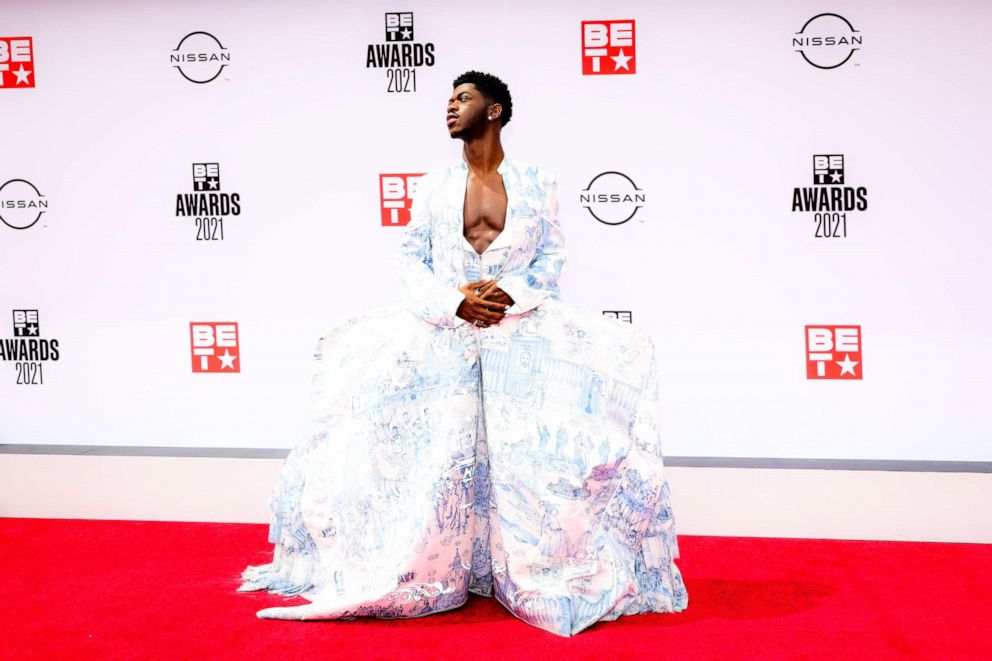 In his song "Sun Goes Down" -- a song about a young Montero Lamar Hill, the rapper's real name -- he sang candidly about growing up with his fears:
"Always thinking, why my lips so big?" / "Was I too dark?" / "Can they sense my fears?" / "These gay thoughts would always haunt me" / "I prayed God would take it from me."
Now, both praise and criticisms have followed the rising star.
Lil Nas X's Andrea Grossi ballgown on the red carpet turned heads and stoked conversation. Several online critics also accused Lil Nas X of trying to "act the part" of a gay man by dressing and acting feminine.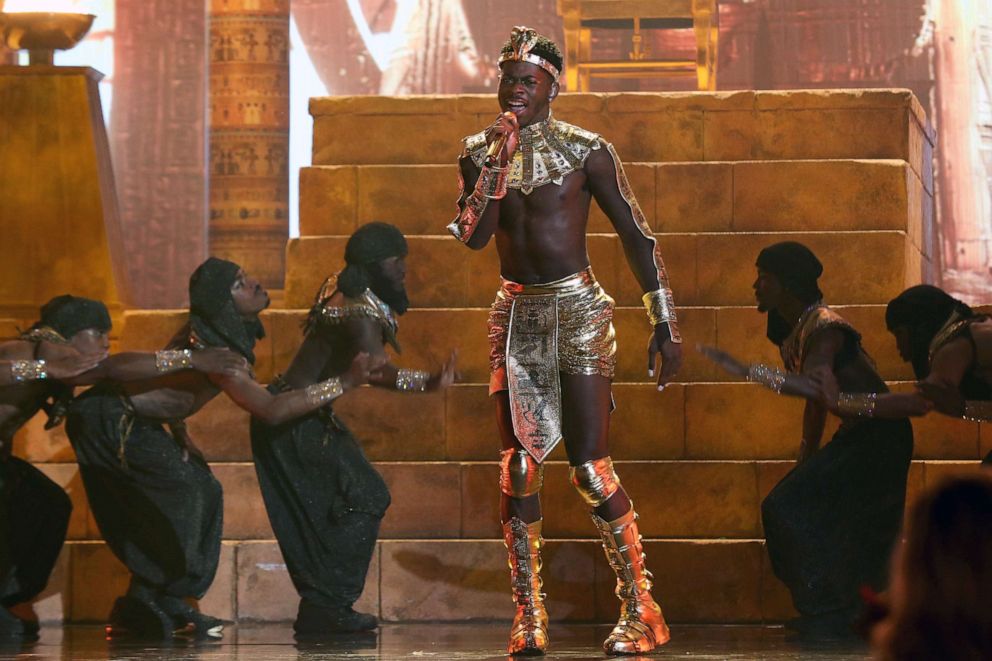 They also claimed the rapper was playing a role in the "emasculation" of men. However, the young rising star says that he's embracing himself, who he is and how he wants to dress, tweeting, "Y'all live your lives trying your best to appease straight ppl [sic]."
Lil Nas X revealed that it took a lot of mental preparation to perform the now controversial performance of "Montero (Call Me By Your Name)."
In response to a critic on Twitter who accused the performer of "over-compensating" for his insecurities, Lil Nas X replied in a tweet:
"You're right I am insecure about my sexuality. I still have a long way to go. I've never denied that. When you're conditioned by society to hate yourself your entire life it takes a lot of unlearning. Which is exactly why I do what I do."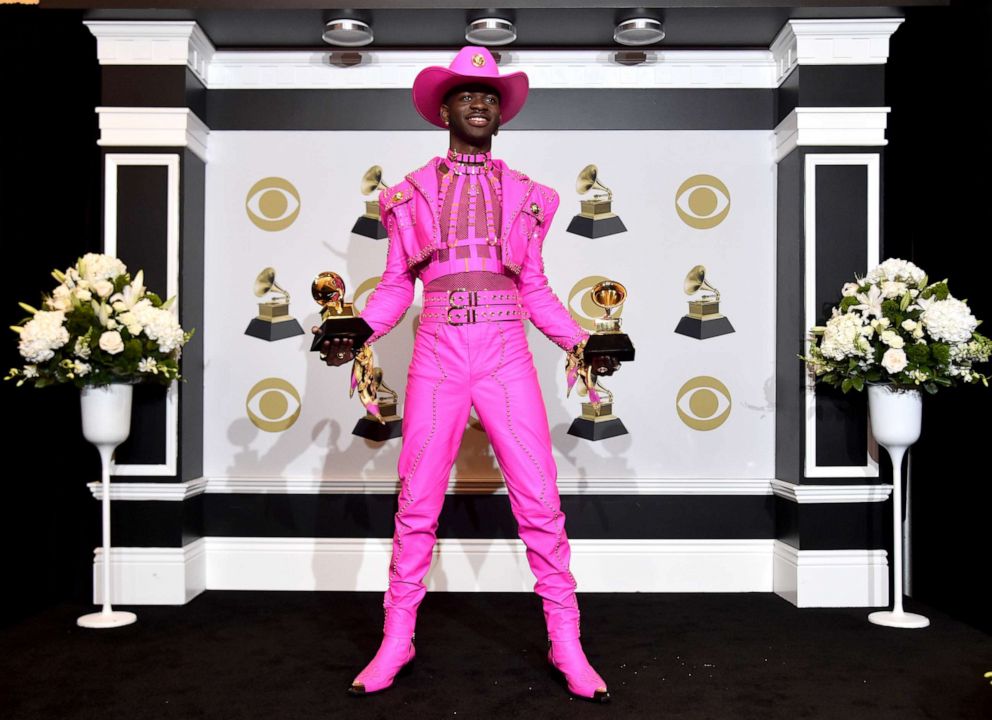 Despite the criticisms, Lil Nas X also received lots of praise and support for his pride. He left homophobic and sexist critics with a powerful message on Twitter:
"Work on yourselves," he said in a tweet. "I love who i am and whatever i decide to do."