Summer can be a magical time for growing up. It sure is in "Luca," the new animated Pixar spellbinder debuting June 18 in theaters and at home on Disney+ (with no extra charge). You're in for a treat no matter how or where you see it.
For 13-year-old Luca Paguro, voiced by Jacob Tremblay, living on the Italian Riviera in the late 1950s and early 1960s isn't all it's cracked up to be. And not just because his parents, Daniela (Maya Rudolph) and Lorenzo (Jim Gaffigan), stick him with chores that keep him close to home.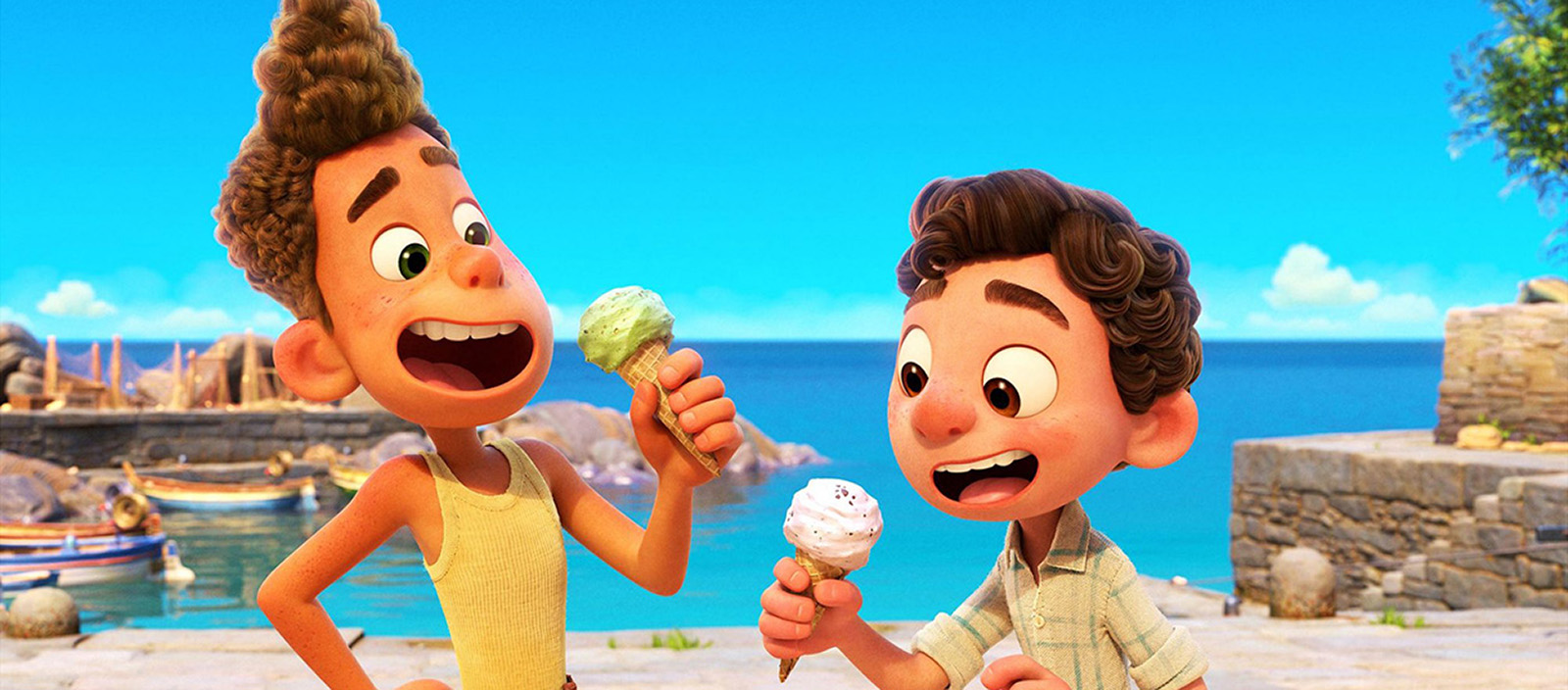 You see, Luca lives underwater. He's a sea monster who dreams of walking on solid ground. It's all a fantasy until shy Luca meets dynamo Alberto Scorfano (Jack Dylan Grazer), a teen fish with a secret: sea monsters take on human form when they're dry. How cool is that?
Very. In short order, Luca and Alberto are on shore with a yen to mix it up with humans in the seaside town of Portorosso. They are both drawn to Giulia Marcovaldo (Emma Berman), a girl who offers to help the boys against the bullying Ercole Visconti (Saverio Raimondo), a malignant teen narcissist who rides his Vespa over every rival in town.
Whew! That's a lot of characters for younger audiences to keep straight in their heads. And I haven't mentioned Giulia's dad, Massimo (Marco Barricelli), a hulking, tattooed, one-armed fisherman who loves to eat his catch but shares the town's fear and loathing of the tiny creatures whose scary reputation in local art is hardly deserved.
Download the all new "Popcorn With Peter Travers" podcasts on Apple Podcasts, Spotify, Tunein, Google Play Music and Stitcher.
In the words of director Enrico Casarosa, sea monsters are a relatable metaphor "for feeling different or excluded." You'll be glad to know that the director treads lightly on the symbolism, emphasizing the humor inherent in watching Luca and Alberto fighting to stay dry. Once wet or even splashed, they turn back to sea monsters on the spot.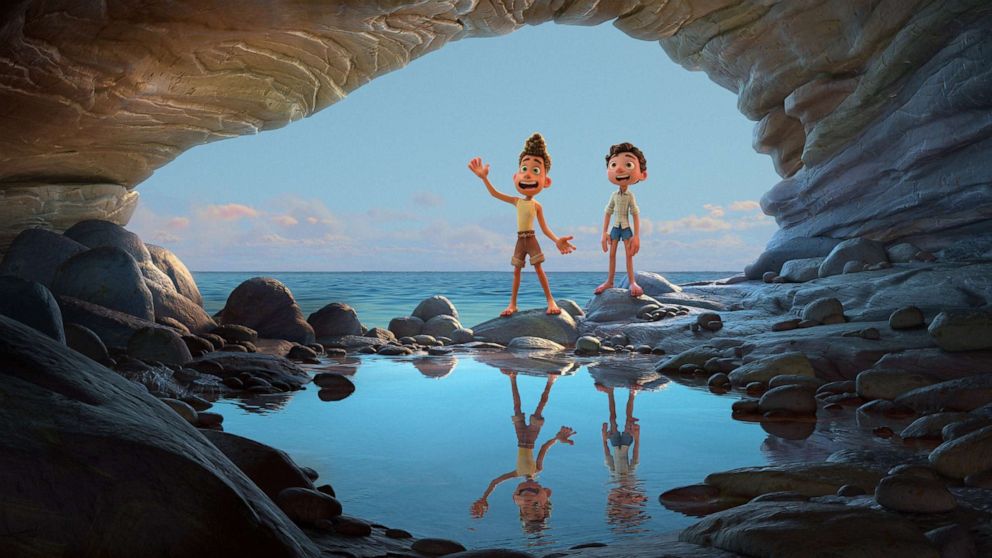 In the great Pixar tradition, the optics are amazing, from the way the mountains seem to rise right out of the sea to the look of the sea monsters that draws inspiration from ancient lore, and the playful drawings of children who seldom fear things they don't understand. Luca's need to embrace the unknown matches his love for the home he has.
All praise to the voice actors, sometimes forced by the pandemic to record from their homes and the closets in their homes for better soundproofing. Tremblay and Grazer perfectly capture the confusion and questing spirit of boys on the verge of manhood.
And huge cheers to the wit and cunning of Sacha Baron Cohen as the voice of Luca's bizarro Uncle Ugo, whose past traumatic experience on land caused him to retreat to the deepest, darkest waters. You cringe when Luca's parents threaten to send him to live in that lonely place with Ugo, who mostly talks to himself. But what talk. Cohen is a riot.
"Luca" may not be in the same league as such Pixar classics as "WALL-E," "Up," "Finding Nemo," "The Incredibles" and the "Toy Story" quartet, but there's no denying its visual and comic dazzle as a heartfelt hymn to embracing diversity. It's pure enchantment.
Check out the full list of Disney+ June arrivals here.
The Walt Disney Company is the parent company of ABC News.