Marcus Mumford reveals he was sexually abused as a child
Mumford wrote about the experience in his new song, "Cannibal."
Mumford & Sons frontman Marcus Mumford revealed that he was sexually abused when he was just 6 years old -- and he is addressing the traumatic experience through his music.
In an interview with GQ published Wednesday, Mumford, 35, discussed his upcoming debut solo album, "(Self-Titled)," and the meaning behind the opening track, "Cannibal."
"Like lots of people -- and I'm learning more and more about this as we go and as I play it to people -- I was sexually abused as a child," he said. "Not by family and not in the church, which might be some people's assumption. But I hadn't told anyone about it for 30 years."
Mumford said writing "Cannibal" allowed him to talk about what happened with his mother. He remembers a few days after he first played it for her, she asked him what the song was about.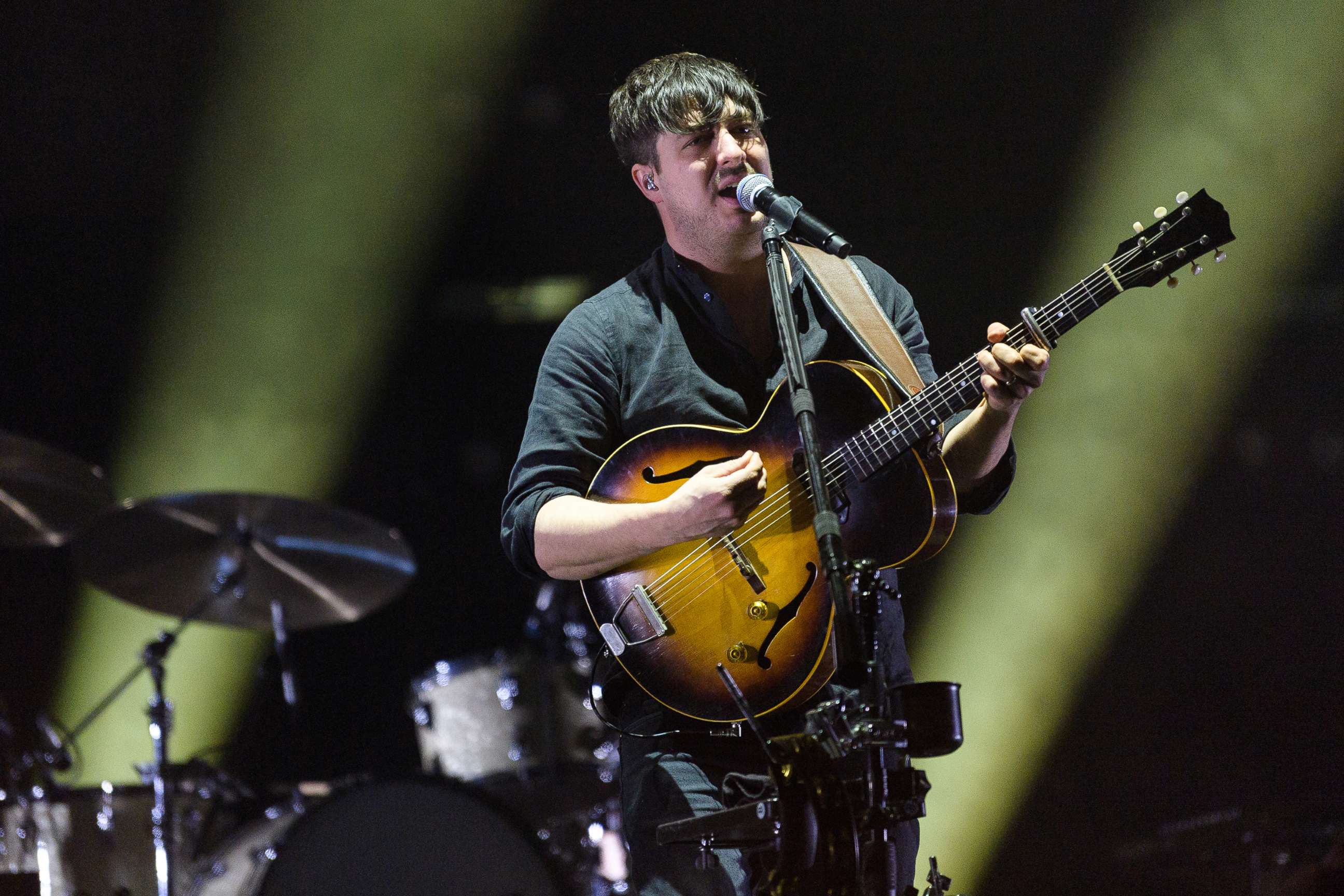 "I was like, 'Yeah, it's about the abuse thing,'" Mumford, who has been married to actress Carey Mulligan since 2012, recalled. "She was like, 'What are you talking about?'"
He continued, "Once we get through the trauma of that moment for her, as a mother, hearing that and her wanting to protect and help and all that stuff, it's objectively f------ hilarious to tell your mom about your abuse in a f------ song, of all things."
That conversation with his mother then became the inspiration for the second song on the album, titled "Grace."
"(Self-Titled)" will be released Sept. 16.
For anyone affected by abuse and needing support, call 1-800-799-7233, or if you're unable to speak safely, you can log onto thehotline.org or text LOVEIS to 1-866-331-9474.