Meek Mill along with his attorney appeared on "The View" Wednesday, speaking out about his decades-old arrest, which they're both hoping gets overturned.
"I was arrested by a narcotic strike force unit," the rapper said.
He added that "being a city kid" and growing up in "ruthless environments," led to him having the "same old story: Black kid, locked up, charged with 30-40 charges. I was found guilty of 40 of them."
"This was before the age of body cameras and phone videos so if you get alleged by a cop as a young black kid, you're found guilty," Mill added.
When Mill was 19, he was convicted in a drug and gun case, according to The Associated Press. He's been fighting to get the charges thrown out citing police misconduct.
Jordan Siev, a lawyer for the rapper, said on "The View" Wednesday that the arrest warrant for Mill was discredited.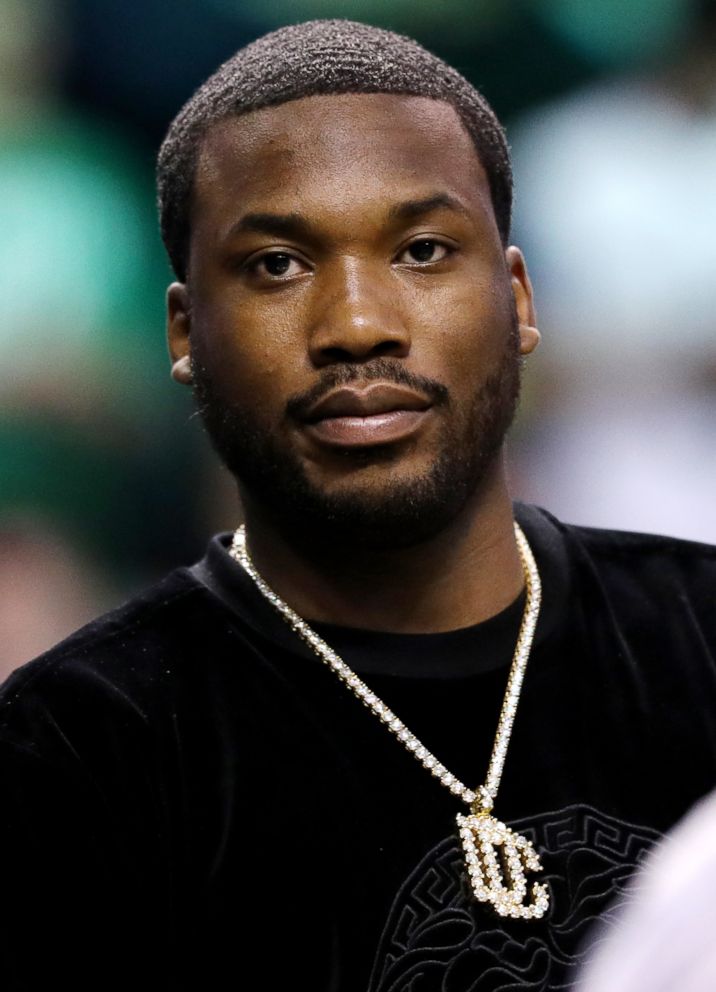 "They said they were looking for a 5'8" light-skinned black male. You can see Meek here is not 5'8" or light-skinned. There were a number of other discrepancies," Tacopina added of the Philadelphia Police Department's report.
Siev's statement echoed a 2016 Internal Affairs report that revealed Mill's arresting officer, Philadelphia Police Officer Reginald Graham, stole money in a drug bust and also failed an FBI polygraph test, according to the Philadelphia Inquirer.
Graham was the sole police witness who testified against the rapper in the 2007 case.
Back in April, Judge Sheila Woods-Skipper tossed out three other Graham cases due to the officers lack of credibility, the Inquirer added.
The 31-year-old rapper was released from prison back in April after being sentenced to serve two to four years for probation violations. The rapper, whose birth name is Robert Williams, was imprisoned for five months before the state Supreme Court ordered him to be released on bail.
Mill said on "The View" Wednesday that being on probation has "been a struggle."
"You have to live a straight forward life where you can't even make a mistake," the rapper added, noting that he could be imprisoned by simply making a driving mistake, which is considered a "technical violation".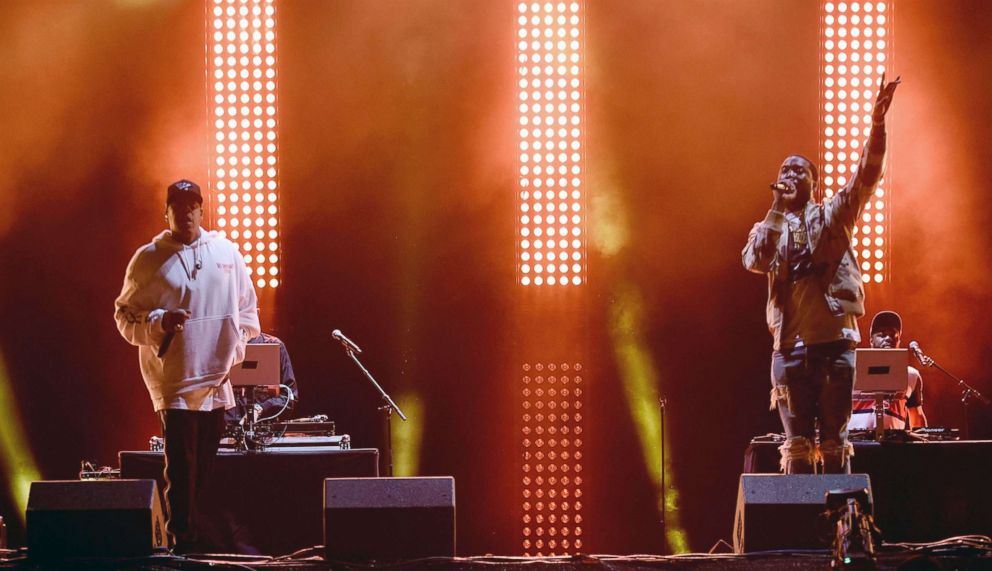 After Mill was sentenced to jail last November, hundreds of protesters gathered outside Philadelphia's Criminal Justice Center to call for Mill's prison sentence on probation violations to be overturned.
Rapper Rick Ross and Philadelphia 76ers legend Julius Erving spoke at the event. Jay-Z also penned an opinion piece for the New York Times, titled "The Criminal Justice System Stalks Black People Like Meek Mill."
Now, Mill and his lawyers are hoping to get his judge Genece Brinkley removed from the case, in what Siev called on Wednesday, "an unusual interest in Meek's case." For an example, he cited Judge Brinkley visiting the rapper while he performed community service. She also requires him to report his schedule daily.
"We have made application to have her removed because ... she's treating Meek's case differently," Siev said, noting that the other cases in which corrupt officers were involved have been overturned.
Back in May, Common Pleas Court Judge Leon Tucker told Mill's lawyers that only the state Supreme Court can decide the matter, according to the AP.
Brinkley, according to AP, had previously defended herself against Mill's lawyers claims, saying the court "has impartially and without prejudice presided over numerous proceedings in this matter since 2008."
A. Charles Peruto Jr., the judge's attorney, also told the AP that Brinkley believes she's been fair toward the rapper and wasn't surprised by the sentencing ruling.