Michael Douglas, Catherine Zeta-Jones, Carys Douglas walk Cannes red carpet
The 76th annual Cannes Film Festival has kicked off in France.
Michael Douglas and his wife Catherine Zeta-Jones made the Cannes Film Festival a family affair this year.
On Tuesday, which marked the first day for the 76th annual Cannes Film Festival, the two film stars stepped out on the red carpet at Palais des Festivals in Cannes, France, with their daughter Carys Douglas, 20.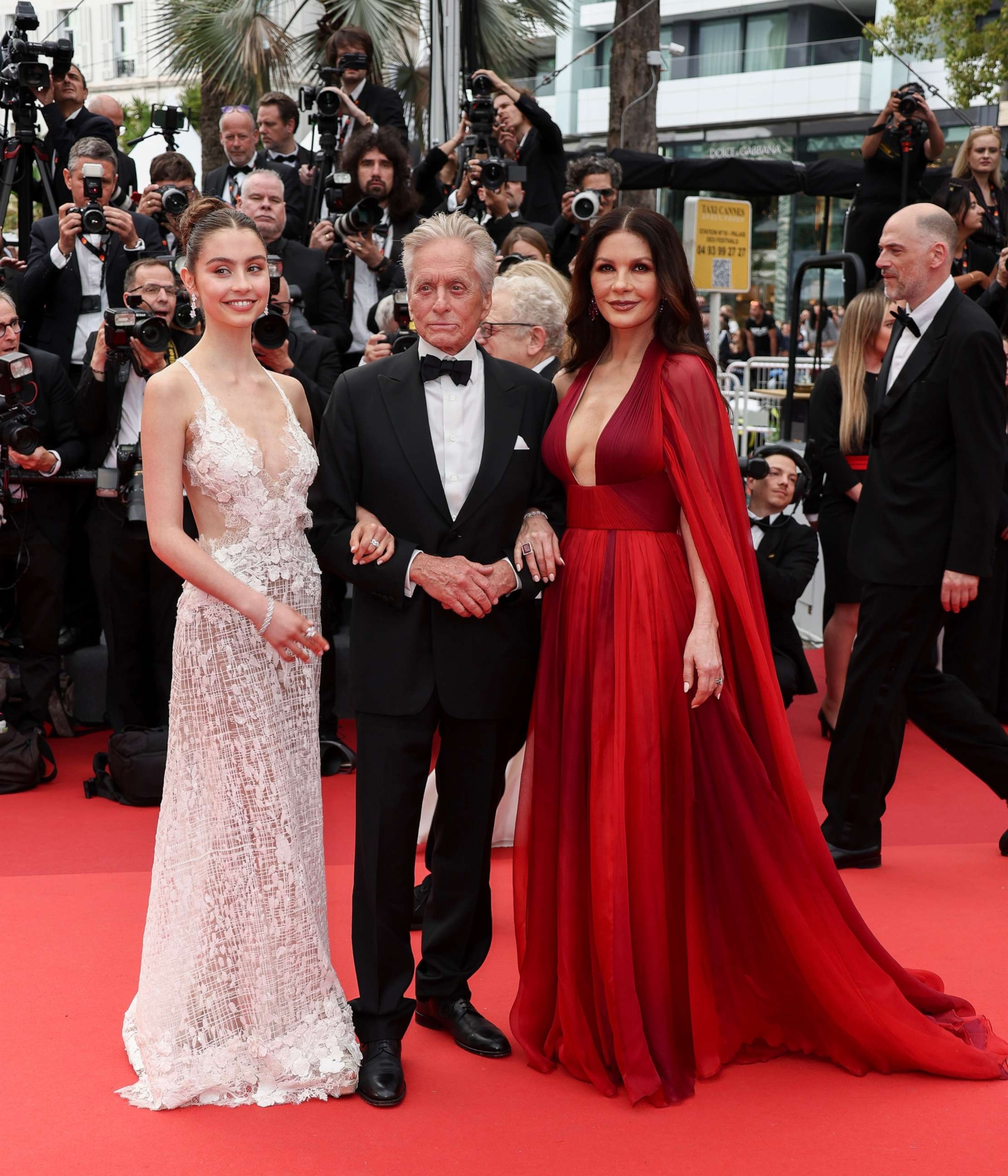 The trio were all smiles as they posed for photographers during the red carpet opening ceremony for the screening of the festival's opening film, "Jeanne du Barry."
Zeta-Jones wore a red gown with a cape and Carys Douglas opted for a white gown with matching earrings, while Michael Douglas wore a classic suit.
In one image, Zeta-Jones and her daughter were photographed kissing Michael Douglas.
The star-studded event was also attended by Uma Thurman, Elle Fanning, Brie Larson, "Jeanne du Barry" actor Johnny Depp and more.
The Cannes Film Festival will continue through May 27, 2023.