— -- "Daily Show" correspondent Michelle Wolf has been tapped to host this year's White House Correspondents Dinner.
"This is true news," Wolf tweeted once news broke.
Margaret Talev, president of the WHCA, which hosts the annual dinner held in Washington, explained in a statement why Wolf, 32, made the perfect choice.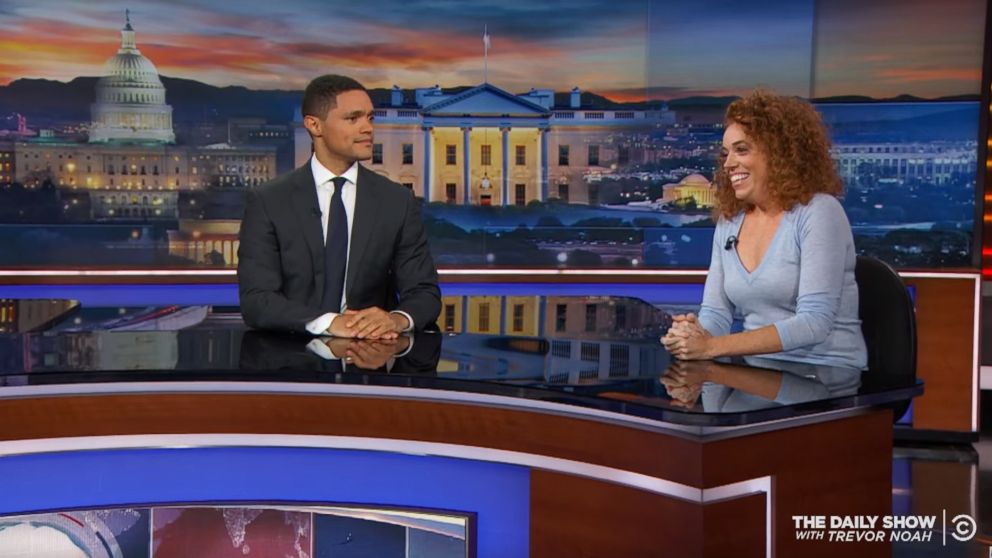 "Our dinner honors the First Amendment and strong, independent journalism," she began. "Her embrace of these values and her truth-to-power style make her a great friend to the WHCA. Her Pennsylvania roots, stints on Wall Street and in science and self-made, feminist edge make her the right voice now."
Wolf -- the fifth woman ever to be asked to do the honors -- follows in the footsteps of last year's host, another "Daily Show" correspondent, Hasan Minhaj.
If you want to know more about Wolf, here are five things about her career and life:
1. She's the fifth woman to do this
Wolf marks the fifth woman to host the dinner in its 104-year history. She joins "Saturday Night Live's" Cecily Strong, who hosted in 2015; Wanda Sykes, who took the podium in 2009; Elayne Boosler, who hosted in 1993; and Paula Poundstone in 1992.
2. She's coming to Netflix
It was announced earlier this month that Wolf is coming to the streaming service with a half-hour weekly talk show, according to Deadline. She said of her new untitled show, "You can expect the types of jokes my former bosses would tell me we couldn't do on TV."
3. She was a track star
While growing up in Hershey, Pennsylvania, Wolf was on the track and field team during high school. She also joined the team in college, at the College of William & Mary, participating in the 400-meter sprint, the high jump and triple jump. She was eventually sidelined with an injury.
4. She's got a superb resume
Before being named host of the White House Correspondents Dinner, Wolf began her career in TV by appearing on "Late Night with Seth Meyers" in 2014. She was eventually hired as a writer. She'd later go on to help write jokes for Chris Rock when he hosted the Oscars in 2016, and made her HBO stand-up special debut with, "Nice Lady" last year.
5. She's used to have a corporate gig
If you can believe it, Wolf used to work at Bear Stearns and JPMorgan Chase. According to a profile on the Daily Beast, Wolf worked in mutual funds and managed accounts. She turned to comedy after the financial collapse in 2007. Wolf called the experience "soul-crushing."