Now that "Minari" is heading into theaters and video on demand, you can finally see what all the fuss is about. Is it as good as the Golden Globes and the Screen Actors Guild and the juries at the Sundance Film Festival and all the critics say it is? Nope, it's better. The pandemic has made the Oscars late this year—would you believe April 25? But expect this unassuming, but also unmissable and unforgettable slice of immigrant life to have a major impact when it's time to say, 'The envelope, please."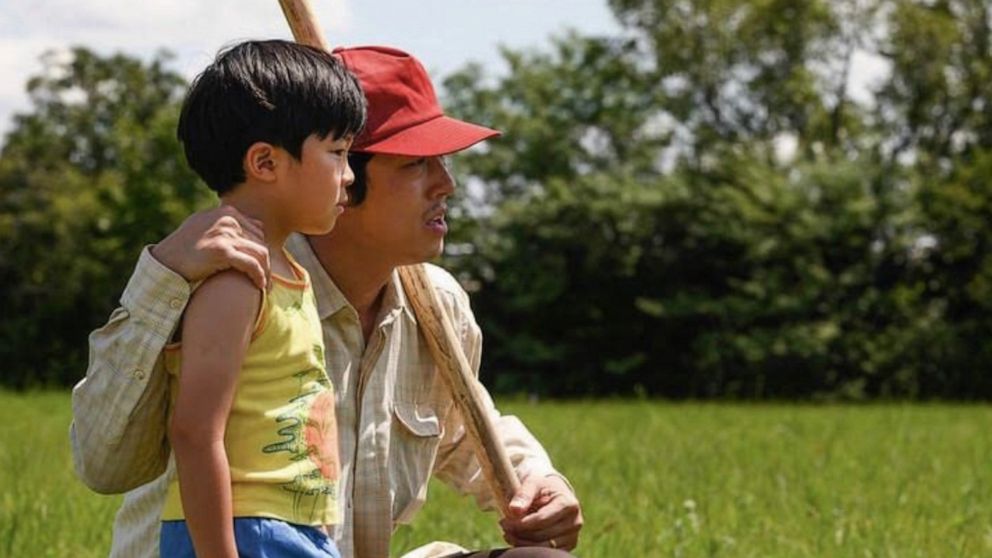 So what is "Minari" besides the best movie you'll find anywhere about what it means to be a family? If you want to get literal about it, minari is a resilient Korean plant with the strength to grow even in rough soil, even when it's been plowed under. Writer-director Lee Isaac Chung used his own childhood as a jumping-off point for a film about his Korean-American parents and their struggle to create a better life in rural Arkansas in the 1980s.
In a cast that could not be better, Steven Yeun—best known as a zombie hunter on "The Walking Dead" and brilliant as a playboy sociopath in "Burning"—is sheer perfection as Jacob Yi, an American dreamer who has brought his wife Monica (the excellent Yeri Han) and their two children—Anne (Noel Cho) and her younger brother (and Chung stand-in), David (Alan S. Kim)— to pursue his dream of farming his way to financial independence. "Look, wheels," said David, the only one excited at calling home a trailer hoisted up on cinderblocks.
Download the all new "Popcorn With Peter Travers" podcasts on Apple Podcasts, Spotify, Tunein, Google Play Music and Stitcher.
The Yi family has had it rough, previously living in Los Angeles where Jacob and Monica earned money at chicken sexing — separating useless males from females, who could be sold for eggs and meat. Yeun is deeply moving as Jacob desperately holds on to the hope that he will be the one to grow crops on land where others have failed catastrophically. The tension between Jacob and Monica escalates so much that the kids fly paper planes at them saying, "Don't fight."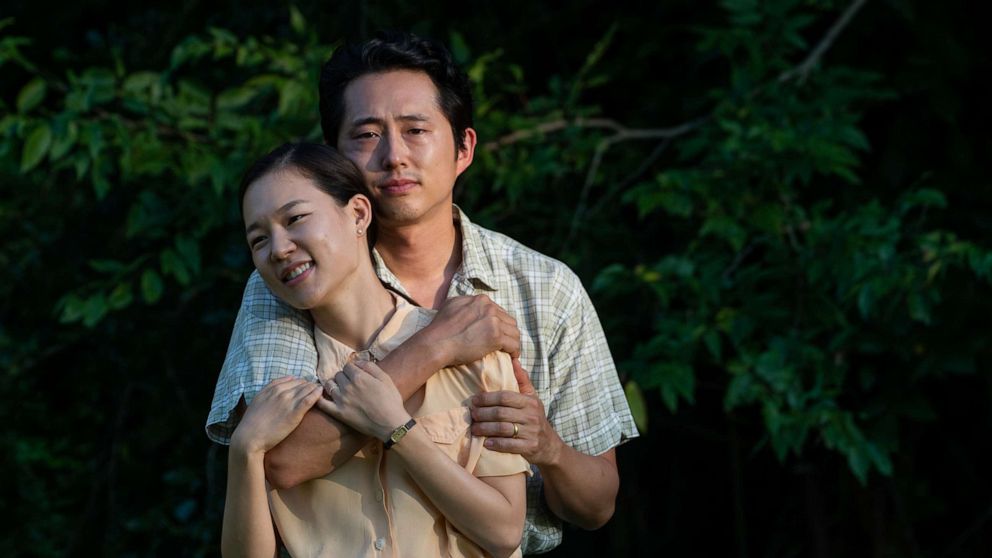 Chung uses jokes to relieve stress when the family drinks Mountain Dew thinking it's healthy water from the mountains. The humor grows deeper with the arrival of Monica's widowed mother, Soonja (Yuh-Jung Youn) is so good the Oscar for Best Supporting Actress seems well within her reach). "Grandma smells like Korea!" gripes David when he's told to share a room with the swearing old woman who'd rather gamble on pro wrestling than spoil the kids.
It would be wrong to mistake the director's gentle approach to storytelling for softness or fake sentiment. No matter how obliquely Chung renders racist bullying or the attempted assimilation of the Yi family with white outsiders, including an evangelical Christian farmhand (Will Patton), he never shies from the hurt that comes with love, loss and the effort it takes to simply belong. Out of the deceptive simplicity of "Minari," which honestly earns every laugh and tear it delivers, emerges a thing of beauty.