Hunter McGrady, a model and activist, is partnering with The Knot for its fall fashion issue and tackling size inclusivity in wedding fashion.
McGrady, who was married six weeks ago, will grace the magazine's fall cover donning her very own form-fitting wedding gown.
The 26-year-old Sports Illustrated rookie told "Good Morning America" that she's proud to be represented as a model without the "plus-size" label attached.
"My whole platform is inclusivity and there's nothing on [the cover] that's like, 'This is a plus-size model.' It's a model on the cover of a magazine," McGrady said on "GMA." "My whole message is promoting that and getting that narrative out there that we should all feel seen and all feel beautiful regardless of our size."
The honor was extra special since McGrady's mother, also a model, appeared on the cover of a bridal magazine a few decades ago.
"She's really proud and really excited," McGrady said of the full-circle moment.
McGrady has made it her mission to promote body positivity with her hashtag #AllWorthy.
"We are #AllWorthy of feeling sexy in our skin," she wrote on Instagram. "#AllWorthy of being loved #AllWorthy of being powerful #AllWorthy of having a voice..."
Kristen Maxwell Cooper, editor-in-chief at The Knot, said love, marriage and weddings are "for everybody."
"If we're not as an industry showcasing all sorts of people, we're actually saying the opposite," Cooper told "GMA," adding that models like McGrady help us having meaningful conversations around inclusivity.
"We're really excited that this fashion issue is our most inclusive and of course, it had this stunning woman on our cover," Cooper added.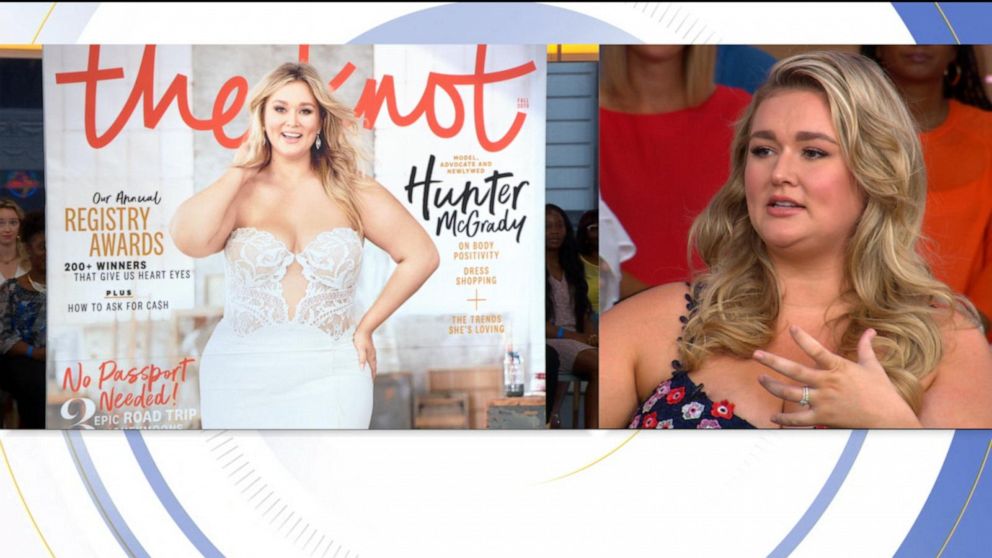 McGrady said, "It's so great that it's 2019 and we're able to be inclusive and have models of all shapes and sizes and just celebrate women and put real women on the forefront."