Olivia Newton-John was remembered during a state memorial service in Melbourne, Australia, on Sunday.
Delivering emotional speeches at the event were the late "Grease" actress' daughter Chloe Lattanzi and Newton-John's husband John Easterling. Newton-John died of breast cancer in August 2022 at the age of 73.
"My heart is broken in two," Lattanzi, 37, said onstage at the memorial service, her husband James Driskill by her side for support. "The other half is with my mama. I know she's holding it for me until we meet again."
"I stand here before you so desperately wanting to feel strong and confident and speak eloquently, but the truth is I feel like a little girl lost without her mother," she continued. "She was my safe space, my guide, my biggest fan and the earth beneath my feet."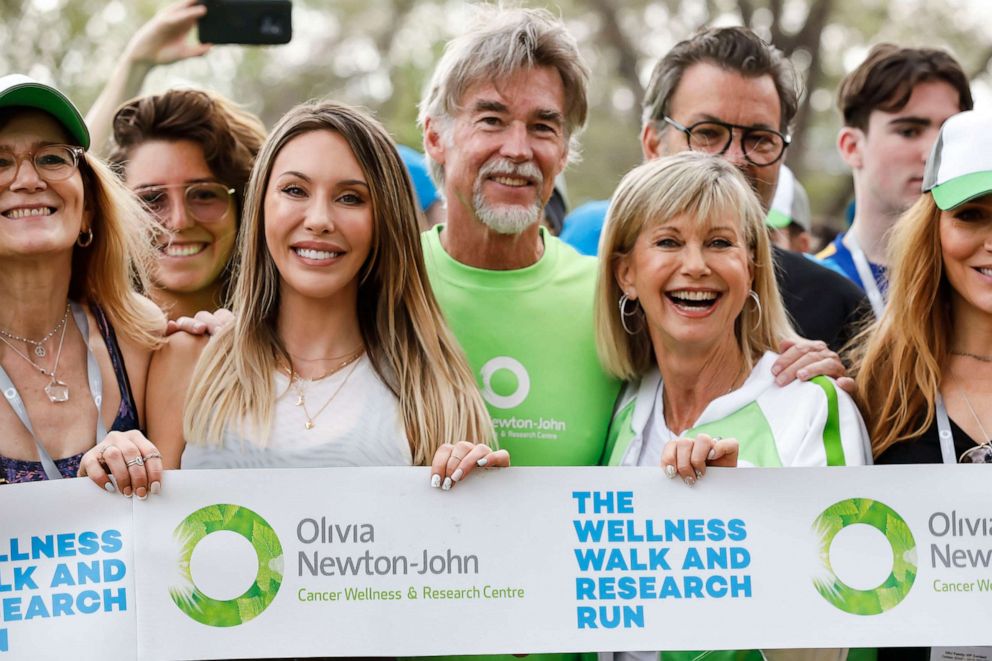 She added, "I know she's here, standing beside me and within me. I can hear her voice [saying], 'You are safe, my darling. Don't be afraid. You are so much stronger than you think. Speak from your heart. That's all you have to do.'"
Lattanzi recalled fond memories with her beloved mother, including watching what she called "trashy TV shows" together and making music together.
"I love how she loved: fully and completely," Lattanzi said. "She would want us all to laugh and reminisce together in joy and celebrate her life. This life experience is temporary, and my mother is the perfect example of a life truly lived."
Easterling became emotional during his speech when recounting how Newton-John had proposed to him during a game of charades. The two were married in 2008.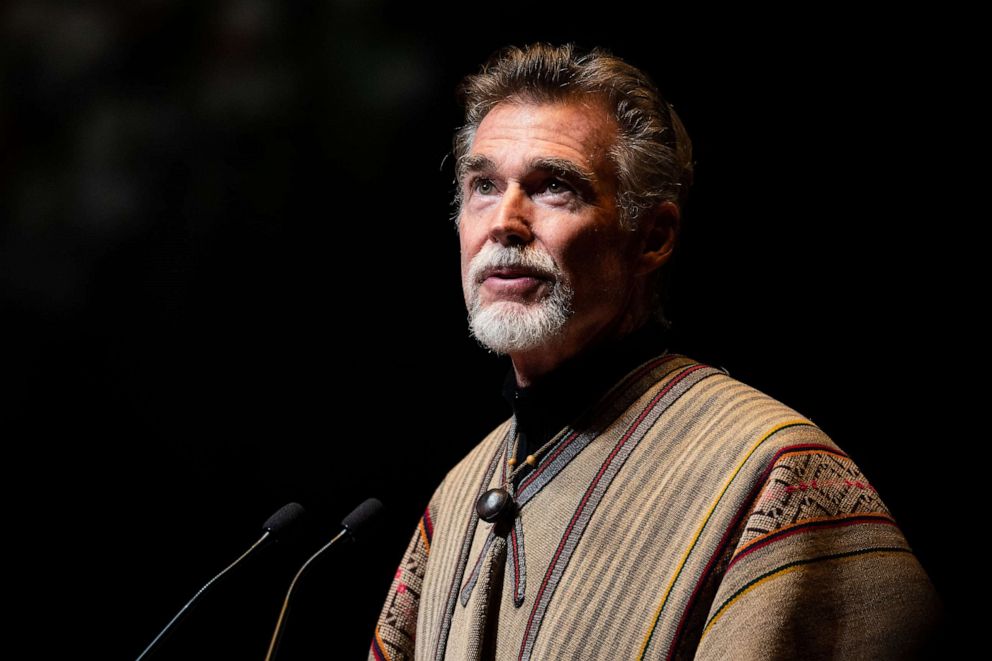 Others who paid tribute to Newton-John via pre-recorded messages included Dolly Parton, Nicole Kidman, Pink, Mariah Carey, Keith Urban, RuPaul, Hugh Jackman, Elton John and more.
Delta Goodrem also took to the stage during the memorial service to perform a medley of Newton-John's songs, including "Magic," "Physical" and "Xanadu," as well as "You're the One That I Want" and "Hopelessly Devoted to You" from "Grease," among others.
Newton-John's memorial service will be available to stream here until March 5.