At just 23 years old, Amorphous -- born Jimir Reece Davis -- has gained popularity across social media with unique mash-ups combining old-school classics and new chart-toppers. With nearly 100,000 followers on Twitter, his videos have gained the attention of successful musicians and celebrities, including Oprah Winfrey.
The Philadelphia native wears many hats: he's a multi-talented artist, producer, DJ, graphic designer and film editor. Describing himself as a "creative," he said he developed a passion for music and filmmaking at an early age, often beat-boxing to classic hits by artists such as Luther Vandross, James Brown and Anita Baker that his father and brother played around the house.
His moniker, Amorphous, came to him after searching through the dictionary for a word that "encompassed not being pigeonholed."
"It means undefined, without structure," he said. "That's perfect for just representing me in general, for all that I do."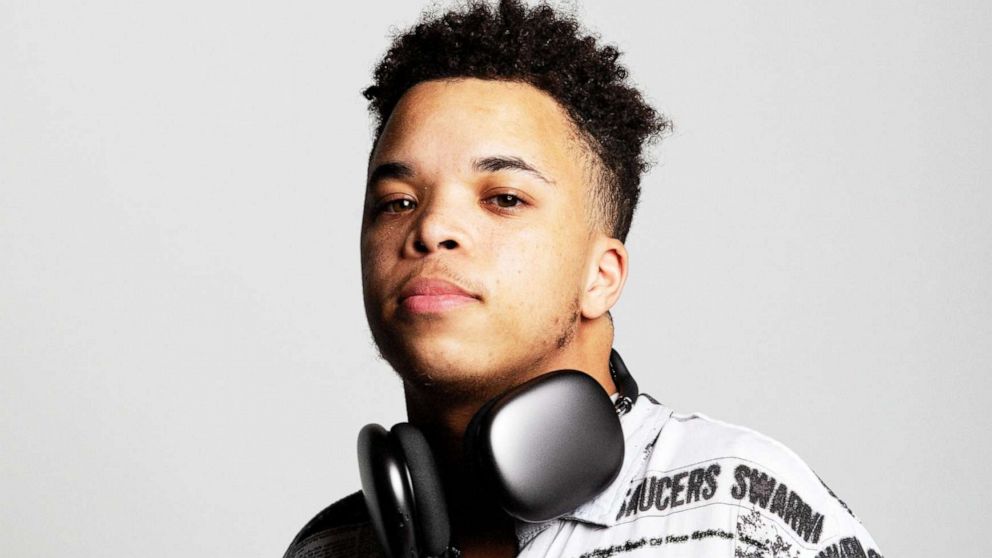 'The incredible Oprah'
After attending film school at Full Sail University in Florida, Amorphous began producing music and sharing his videos online. He said the laptop he initially used to create mixes gave him trouble and ran out of storage space. On Dec. 7, he decided to "shoot [his] shot" and sent out a tweet along with a crying gif of Oprah saying, "pls @apple can y'all run me a new computer," he wrote. "This macbook is on it's last legs."
To which, media mogul Oprah Winfrey replied with a GIF of herself dancing that read, "Consider it done. New @apple MacBook on the way."
"My pleasure to help you bring us into 2021 dancing," she wrote on her official Twitter account.
Amorphous said the morning after he sent out the first tweet, he woke up to a barrage of messages from friends congratulating him after Winfrey replied. When he discovered that the "incredible Oprah Winfrey" replied, he said he couldn't believe it at first.
"I know this is the reality I'm living in now, I'm forever grateful for that," Amorphous told "GMA." "It changed my life."
Winfrey's team confirmed that she gifted Amorphous a new pair of headphones, a MacBook Pro and a personal handwritten note that read: "Dear Jimir -- Thank you for bringing joy to the world your way. I hope this helps you continue. Holiday Blessings! -- Oprah"
Viral mash-ups
After receiving the generous gift, Amorphous went on to produce even more mixes that gained popularity across the internet. The young producer says he's been inspired by many musicians, including Timbaland, the Neptunes, Static Major and Eric Seats, who produced music for late singer Aaliyah.
Amorphous said that he hopes to learn more from "industry legends" who can teach him how to "navigate the industry while staying true to myself."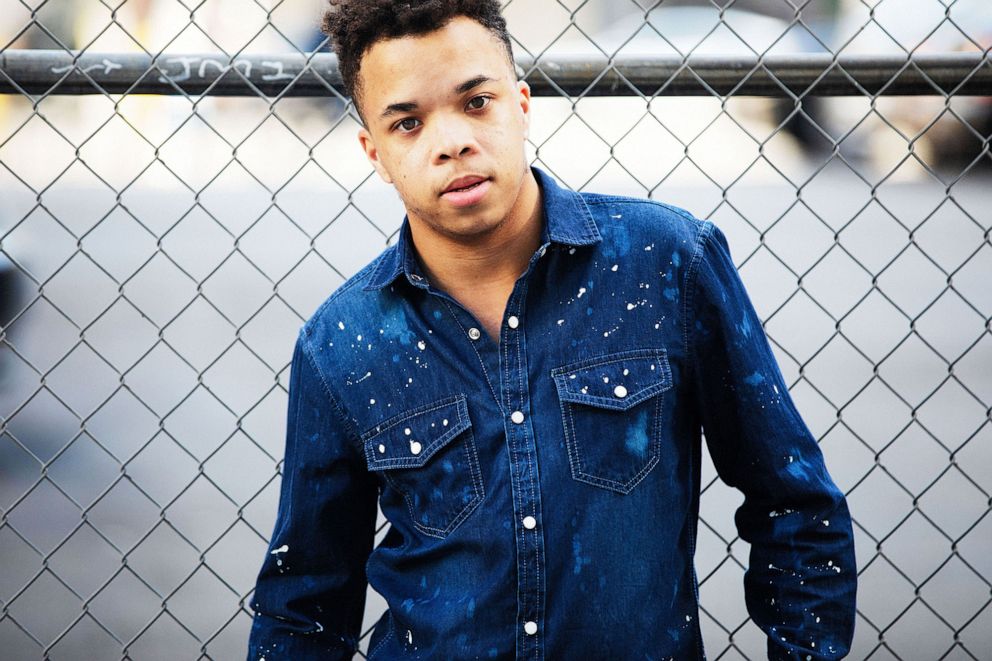 One of his most notable mash-ups, a blend of Rihanna's 2016 hit song "Kiss It Better" and Luther Vandross' 1981 classic "Never Too Much," was released in November and recently caught the attention of famous rapper Fat Joe.
The rapper said he heard Amorphous' mash-up after his longtime friends and fellow producers Cool & Dre sent it to him, and they immediately decided to produce it as a track.
"Luther is my favorite artist ever," Fat Joe told "GMA." "When I heard that hook, I was like, oh man, we have to use this. That was it for me."
Fat Joe says he messaged Amorphous, who agreed to co-produce the rapper's latest hit single, "Sunshine (The Light)," which has garnered nearly 8 million views on YouTube since its Jan. 21 release.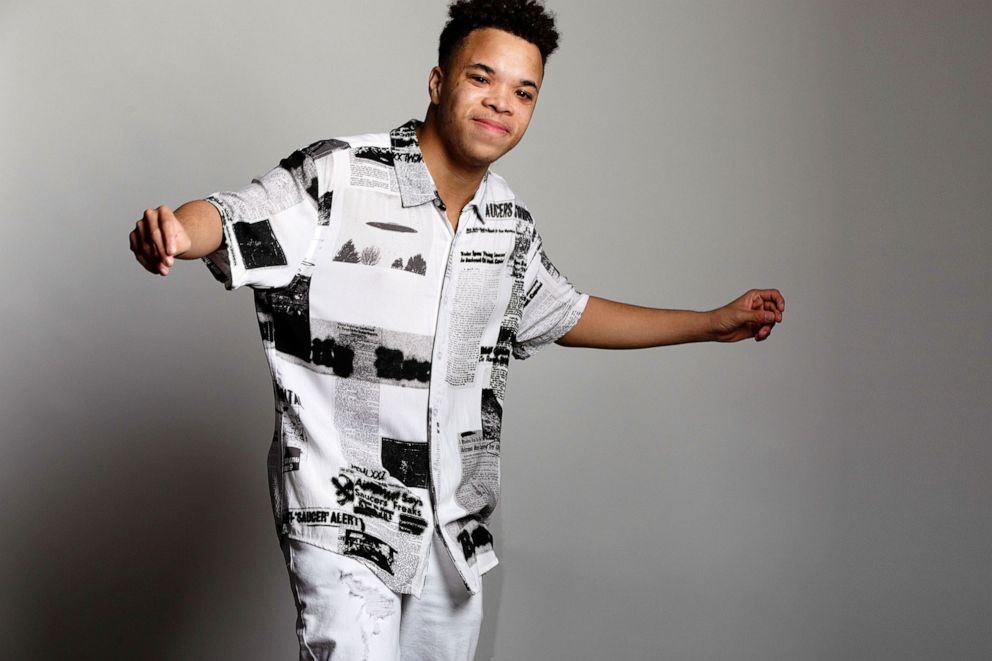 He called Amorphous "a young genius" whose successful Vandross-Rihanna mash-up inspired the record. Amorphous, featured in the lavish music video, is shown mixing tracks on the turntables as Diddy and Fat Joe celebrate on a yacht along with co-producers DJ Khaled and Cool & Dre.
Amorphous described hearing the upbeat single for the first time as "otherworldly" and said that he's "so blessed and grateful for the opportunity."
The young artist said he plans on releasing more film projects and musical collaborations this year.
"I can't wait to share [my] material and spread more positivity and joy for the rest of 2021," Amorphous said. "It's going to be a big year and I'm excited to bring everyone else along with me."