— -- Talk of the #MeToo and Time's Up movements have punctuated 2018 awards shows, but the Oscars will be more focused on films, according to one producer.
Jennifer Todd, one of the lead producers of the show, told The New York Times that viewers should expect an "entertaining" show that is "reverential and respectful but also fun and emotional."
"The Oscars should be a spectacle. Fun and funny and great performances," she said. "It should also be a giant commercial for the movie business, which we all need to keep going."
Channing Dungey, president of entertainment at ABC, added that the message of the Time's Up movement will be heard.
"But we're trying to make it more planned than spur of the moment — it has its moment and then doesn't feel like it overshadows the artists and films being honored," she explained. "I would love for every award recipient to not feel like they have to acknowledge [Time's Up] independently."
Last month, celebrities wore black to the Golden Globes in solidarity with the movements, and many brought activists as guests to the red carpet. Time's Up representatives have not commented on the Oscars plans, and The Times reported that similar coordinated efforts are not in place for the Oscars. However, it would not be surprising for some stars to discuss the movements in interviews or acceptance speeches.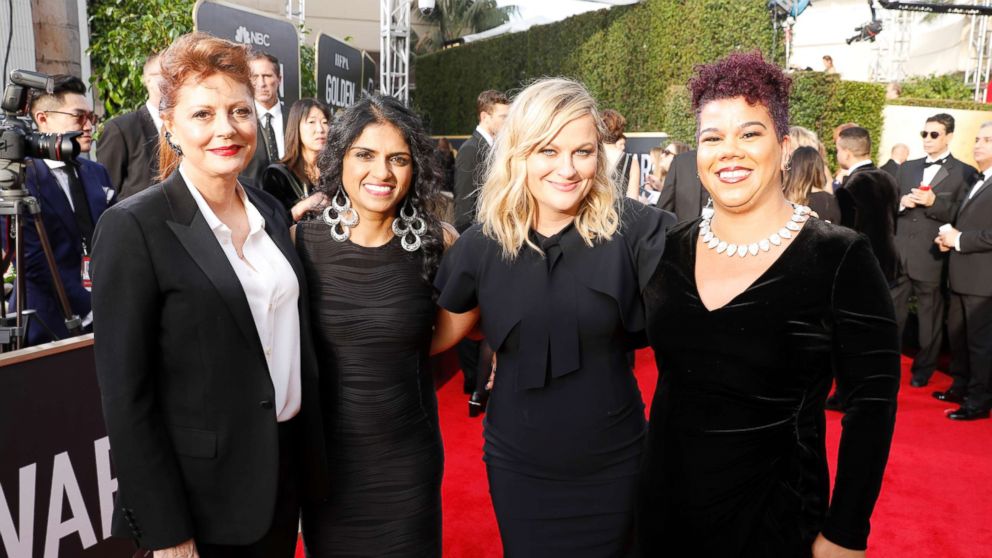 "Who am I to say what they should and should not get to say?" Todd said. "As a producer of the show, your only hope is that the speeches are emotional and really excite the room and aren't read off a piece of paper."
The Academy Awards will be broadcast on ABC on Sunday, March 4.