Warning to parents: This is not the 1940 Disney cartoon classic. This "Pinocchio" is the live-action version, rated PG and starring "Life Is Beautiful" Oscar winner Roberto Benigni as Geppetto, the woodcutter who builds a puppet to replace the son he never had. In adapting the beloved 1883 children's book by Italian author Carlo Collodi, director Matteo Garrone takes a more grown-up approach that will still appeal to kids who aren't easily scared and are ready to discuss the implications of the story with mom and dad.
Opening in theaters Dec. 25, the latest "Pinocchio" is the first to be filmed in its origin country. It brims over with visual flair, starting with the creation of the title character. Geppetto is thrilled when the boy he carves out of a log comes magically to life, in a boy played by 9-year-old Federico Ielapi. Benigni and Ielapi make a delightful pair as the poor-but-proud carpenter makes his splintery son a red, pointy hat and raises the money to send him to school.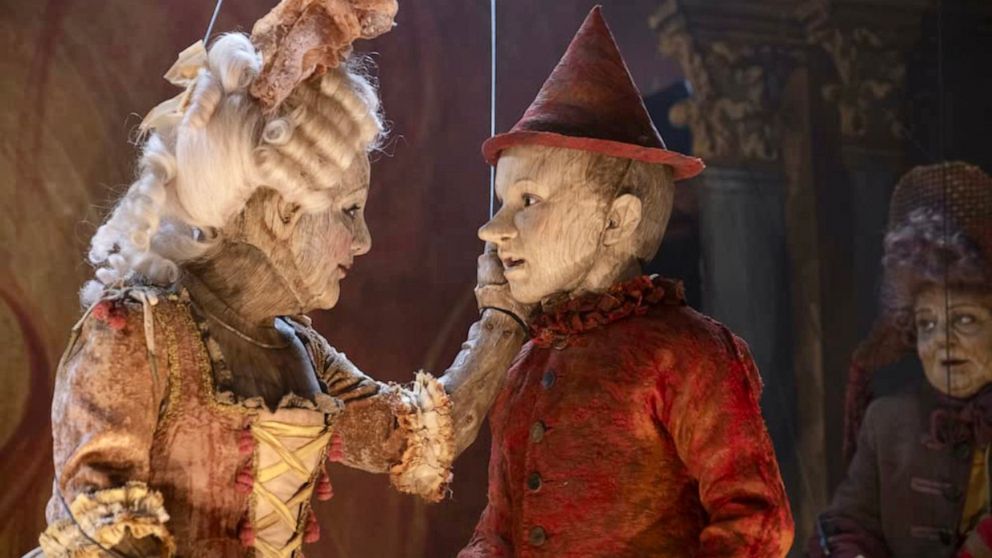 Trouble starts when Pinocchio, driven by a mischievous desire for breaking bad, hurts Geppetto by leaving school to follow a traveling circus. Bad idea. After the ringmaster, Mangiafuoco (Gigi Proietti), treats him cruelly, Pinocchio embarks on a series of increasingly darker adventures. The effect is alternately cute and creepy. Without Jiminy Cricket from the Disney version around to comfort Pinocchio by warbling "When You Wish Upon a Star," the boy falls prey to a villainous Cat (Rocco Papaleo) and Fox (Massimo Ceccherini).
Help arrives in the form of a non-singing cricket (Davide Marotta), a fairy with turquoise hair (Marine Vacth) and a gorilla judge (Teco Celio) whose assistance requires Pinocchio to pretend he's a criminal. Don't ask. Just marvel at the creature effects from a crack team of designers led by British prosthetics guru Mark Coulier. Plus, it's not really surprising that Garonne, the director of 2008's mob epic "Gomorrah," would revert to his roots in crime drama.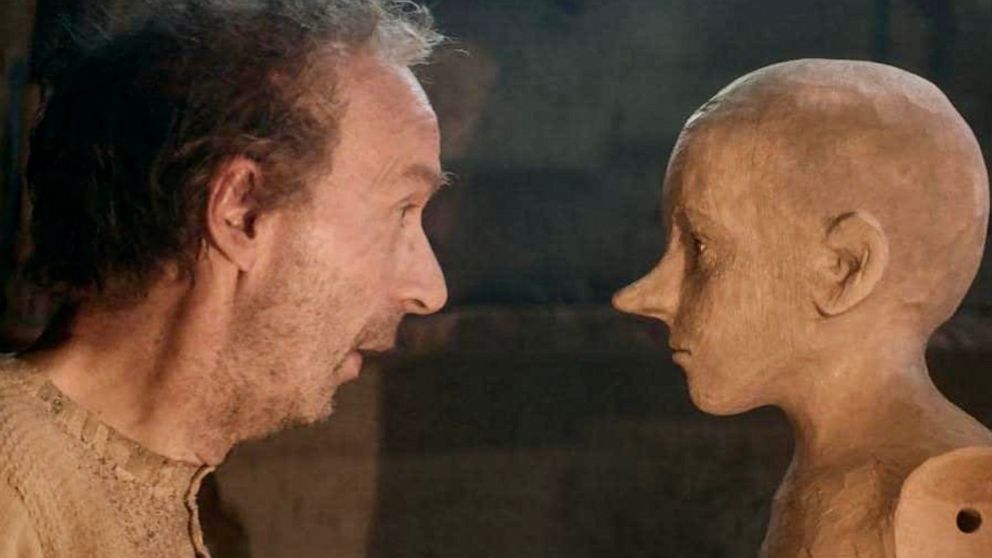 It's all in fun -- until it's not. One near-death scene, in which bad guys hang Pinocchio upside down from a tree, is pretty scary, as is another when his legs are burned to stumps, and still others when Pinocchio is changed into a donkey and swallowed by a whale. It's all in the book, of course. Only once does Pinocchio's nose grow when he lies, but birds obligingly peck it off. It's a cruel world out there, and this "Pinocchio" doesn't shrink from it.
Nearly a century and a half after Collodi's book was published, "Pinocchio" continues to attract top filmmakers. "The Shape of Water" Oscar winner Guillermo del Toro has a stop-motion animated rendering coming to Netflix and "Forrest Gump" Oscar winner Robert Zemeckis is working on another live-action account for Disney. Benigni directed his own take on the tale in 2002 and misguidedly played the boy puppet when he was pushing 50. Don't mistake that fiasco for this freshly inventive new version. Benigni and company have wished on the right star this time, and for holiday audiences they really do make dreams come true.
Download the all new "Popcorn With Peter Travers" podcasts on Apple Podcasts, Spotify, Tunein, Google Play Music and Stitcher.